LSAT Prep Courses in Kuwait City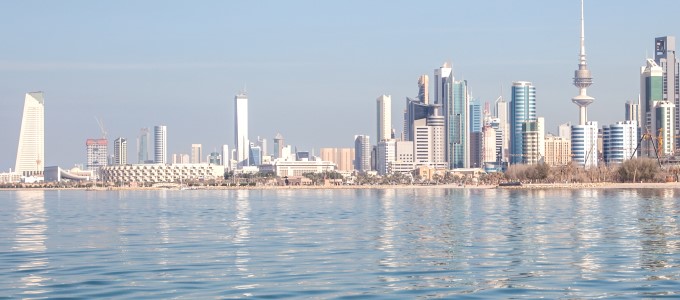 Manhattan Review's Kuwait City services will help you prepare for high scores on the Law School Admission Test (LSAT). We offer on-site LSAT courses, individual LSAT tutoring, and online LSAT instruction, all of which can be taken in Kuwait City. We also provide LSAT practice tests, which help both students and teachers assess LSAT skill development and refine LSAT study plans. Manhattan Review's history of successful LSAT teaching goes back to our company's founding in 1999. In the years since, we've helped thousands of students worldwide secure acceptance to the most respected law schools in the United States and Canada. Our LSAT clients expand their options for legal training by producing LSAT scores that impress admissions officials and enhance institutional prestige. Find out more about Manhattan Review's Kuwait City LSAT prep courses, LSAT private tutoring, and LSAT practice tests by contacting us today. We'll answer all of your questions and help you decide which of our LSAT options is right for you.
At Manhattan Review, we're frequently asked to help students set target scores that are commensurate with their law school goals. There is a very strong correlation between the LSAT and law school acceptance, and we therefore advise students to aim for scores that are above the averages for their chosen programs. Tulane University Law School is an example of a program that has been ranked in the top 50 nationally, but is not considered among the most elite institutions in the United States. Tulane reports middle-50% LSAT scores of 155-160, with a median of 158. Any applicant with an LSAT score of 160 or higher would make a strong case for admission to this program. At the higher-ranked Georgetown Law Center, the median LSAT score is 167, with a middle-50% range of 161-168. Applicants with LSAT scores below 165 are likely not competitive at Georgetown. In short, a good score at one school may be a poor score at another. It is therefore important for students to learn as much as possible about the LSAT expectations of their preferred law schools.
Manhattan Review's LSAT students in Kuwait City and other major metropolitan areas have gained admission to prestigious institutions such as Stanford Law School, Harvard Law School, Georgetown Law Center, Yale Law School, Northwestern University's Pritzker School of Law, the University of California's Hastings College of the Law, the University of Pennsylvania Law School, Duke University Law School, the University of Virginia School of Law, and many more. Thousands of our former LSAT clients have completed JDs or other law degrees and gone on to successful careers at Fortune 500 companies, large firms in cities around the world, government agencies, and public interest organizations. Some of our past test prep students are now working for the top companies in Kuwait City, such as M.A. Kharafi & Sons, National Bank of Kuwait, Gulf Investment House, Kuwait Airways, and Al Mulla Group. Our former students have also been hired by Dow Chemical, Walgreens Boots Alliance, United Continental Holdings, State Farm Insurance, Twenty-First Century Fox, and other Fortune 500 companies. Start your promising legal future today with Manhattan Review's LSAT prep courses and LSAT private tutoring for law school applicants in Kuwait City.

Hello, I just wanted to let you know that the current class that i am taking is really helping my studies. George has been a great help and I thank you for fitting the class into my busy schedule.
- Simone (This student prepared for the LSAT with us)
Kuwait City
Primary Course Venue:

Radisson Blu
Al Bida Road
Al Ta'awn Street
Salwa 13122
Kuwait

NOTE: We do NOT typically have staff at the venue, so email us before visiting the venue.
Meet a Kuwait City LSAT Tutor: Mohammed R.
Mohammed R., a Kuwait City native, is a graduate of Cornell University (bachelor of arts in English) and the University of Texas Law School (juris doctor). He is currently a staff attorney for a conglomerate based in Kuwait City. He returned to his home city in 2015 after spending 15 years in the United States as a lawyer and LSAT prep tutor.
Prior to joining Manhattan Review's Kuwait City team of LSAT educators, Mohammed taught LSAT prep in the Austin, Texas area. He has consistently received rave reviews from his LSAT students in the United States and in Kuwait, and his clients credit his teaching with their acceptances to selective American law schools. In his spare time, Mohammed enjoys fencing, riding horses, and running.