ACT Prep Courses in Kuwait City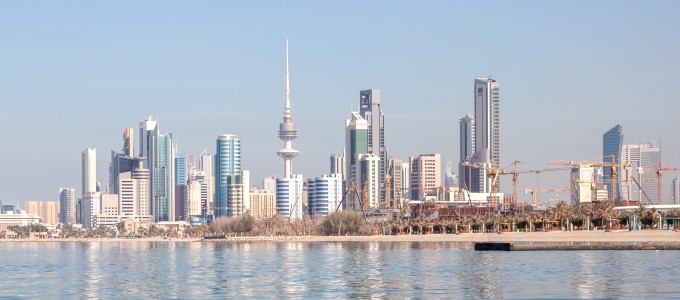 Kuwait City students preparing for the ACT can receive high sectional and composite test scores with Manhattan Review's professional ACT services. We offer on-site ACT prep courses, ACT private tutoring, online ACT instruction, and ACT practice tests that help students dramatically improve their ACT scores and options for selective university admission. Manhattan Review students learn how to master all of the exercises included on each section of the ACT through innovative ACT study techniques and testing strategies, taught by the most qualified ACT educators in Kuwait City. Founded in 1999, Manhattan Review is the world's leading test prep firm for international students, and we have helped thousands of clients in major Asian, European, African, South American, and North American cities achieve their target test scores and gain acceptance to their first-choice schools. All of our ACT offerings feature flexibility in scheduling and convenience in meeting location. Get started on Kuwait City's best ACT prep today with Manhattan Review, the area's most effective test prep company.
Manhattan Review's ACT prep services in Kuwait City and other major metropolitan areas have facilitated our students' acceptance to a long list of highly selective universities, including Stanford, Princeton, Harvard, the Massachusetts Institute of Technology, the California Institute of Technology, Columbia, Georgetown, the University of Pennsylvania, the University of Michigan, Northwestern, Dartmouth, Cornell, Swarthmore, Tufts, Williams College, Duke, Emory, Vanderbilt, the University of Virginia, the University of California-Berkeley, and the University of Wisconsin-Madison. Many of our former test prep clients are now fully engaged in private-sector careers, at Fortune 500 companies such as United Continental Holdings, Wells Fargo, State Farm Insurance, Enterprise Products Partners, and World Fuel Services. Some of our former students now work for elite firms in Kuwait City, including Kuwait National Petroleum Company, Gulf Investment House, Fast Telecommunications, Americana Group, and Central Bank of Kuwait. To find out more about how Manhattan Review's ACT prep services can help you achieve your goals, contact our Kuwait City office today, either by phone, by email, or online.
The ACT has become increasingly popular in recent years, and as the overall number of students taking the SAT has increased, the average composite ACT score has decreased slightly. In 2012, about 1.67 million students sat for the ACT and received an average total score of 21.1. As of 2016, the total number of annual test-takers had grown to more than 2 million, and the average composite score was 20.8. Selective universities are seeing a larger number of applicants opting for the ACT, but they are not witnessing a corresponding score decline. For first-year students at Vanderbilt University, the 75th-percentile composite ACT score was 34 in 2012 and 35 in 2016. About 88% of new Vanderbilt students scored 30 or higher on the ACT in 2012; by 2016, the figure was more than 90%. A larger group of test-takers has simultaneously caused a drop in the overall average and a higher level of competition at the elite score percentiles. University applicants must therefore rigorously prepare for admission tests like the ACT.
Kuwait City
Primary Course Venue:

Radisson Blu
Al Bida Road
Al Ta'awn Street
Salwa 13122
Kuwait

NOTE: We do NOT typically have staff at the venue, so email us before visiting the venue.
Meet a Kuwait City ACT Tutor: Keenan S.
Keenan S. joined the instructional staff of Manhattan Review's Kuwait City office last year after teaching ACT prep courses and private tutoring sessions in the United States for seven years. He is known as an engaging and effective ACT teacher with a full complement of teaching strategies for each ACT skill area. His instruction has helped hundreds of students gain acceptance to top American universities.
Keenan holds a bachelor's degree in economics from the University of North Carolina-Chapel Hill and a master's degree in education from the University of Southern California. Originally from Las Vegas, Nevada, Keenan lives in Kuwait City with his wife and two sons. When he's not teaching ACT prep to area students, he enjoys writing poetry, gardening, and rooting for the Vegas Golden Knights hockey team.