LSAT Prep Courses in Knoxville (Tennessee)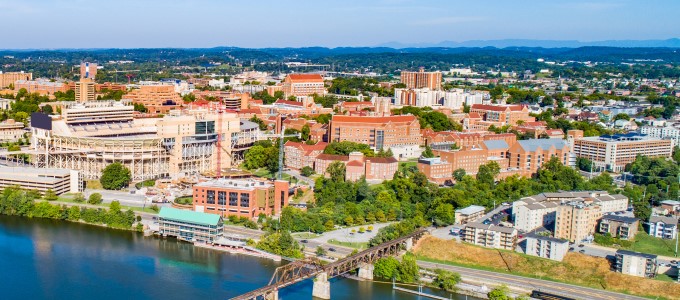 Manhattan Review in Knoxville offers an array of preparation services for the Law School Admission Test (LSAT). We are pleased to offer Knoxville students a number of LSAT preparation options to accommodate their learning and scheduling needs, including on-site LSAT prep courses, individual LSAT tutoring, and interactive online LSAT instruction in both group and private tutoring formats, true-to-life practice LSAT exams, and consultation services. Manhattan Review is an international educational services company founded in New York City in 1999. We combine the resources of a global organization to benefit our clients in each city we have established our offices so that we can continue to improve and evolve our services to be the best in the industry. We also know the importance of working with the best tutors to ensure our students are confidently prepared on test day. We also appreciate the importance of working with great support staff who not only support us in running our operations, but support our clients from the beginning of the process to find the best available offering for their own needs. To learn more about what Manhattan Review has to offer, call, email, or contact us online today.
Manhattan Review knows the best testament to our methods, materials, and top-rate learning coaches are the results. Manhattan Review LSAT prep students in Knoxville and other cities are regularly invited to study at the best law schools across the country. Our past clients have been accepted to and graduated from the most selective law schools, including the University of Virginia, Harvard, the University of California at Berkeley, Georgetown, Vanderbilt, Yale, the University of Pennsylvania, the University of Chicago, Duke, Emory, the University of Michigan, the University of California at Los Angeles, and many more. After completing their law programs, former Manhattan Review LSAT students have been hired by government agencies, law firms, and private companies around the world and in Knoxville. Law firms are looking for lawyers with impressive credentials, and earning a high LSAT score is the first step to obtaining a degree from a well-respected program. Open up future professional opportunities for yourself by obtaining admission to the best possible law school. Invest in yourself and see how far you can go!
While your undergraduate GPA is certainly important, a strong LSAT score can help to boost an already strong application or help to offset a less-than-stellar GPA. For example, according to metrics collected to predict the likelihood of admission to law schools across the country, even a few points on the LSAT can make a big difference for admission. For example, a student with a 3.75 GPA and an LSAT score of 150 has a 43% chance of entering the University of Tennessee's law program. Raising the LSAT score to a 155 raises the chances to 76%. The most elite schools will require a much higher LSAT score. For example, even with a 4.0 GPA, likelihood to be accepted to Harvard with a 155 is at 1%, while changing that score to 175 becomes a 68% chance. It is clear that the first thing prospective law students will need to do is learn the average scores of their top-choice programs to prepare properly and have an idea after a practice exam of what goals need to be set. With Manhattan Review's LSAT prep courses and LSAT private tutoring in Knoxville, you can maximize your LSAT score potential.

Hello, I just wanted to let you know that the current class that i am taking is really helping my studies. George has been a great help and I thank you for fitting the class into my busy schedule.
- Simone (This student prepared for the LSAT with us)
Knoxville
Primary Course Venue:

Manhattan Review Prep
Hyatt Place
530 S Gay St.
Knoxville, TN 37902

Phone: (212) 316-2000

NOTE: We do NOT typically have staff at the venue, so email us before visiting the venue.
Meet a Knoxville LSAT Tutor: Olivia E.
Olivia E. is a native of Knoxville who went to the University of Tennessee for her undergraduate studies before taking the LSAT herself in preparation for law school. She was able to score in the 97th percentile and earned her JD from the University of Virginia. Olivia moved back to Knoxville to start practicing law and also decided to work with students to master the skills they need to earn top LSAT scores.
Olivia's students appreciate her positive attitude and rigorous expectations, attributing them to their own success on the LSAT. They also appreciate knowing more abbot her experience in law school and actively practicing law to help them consider specifics about their own future. When Olivia isn't working, she enjoys whitewater rafting and mountain biking.