LSAT Prep Courses in Kiev (Ukraine)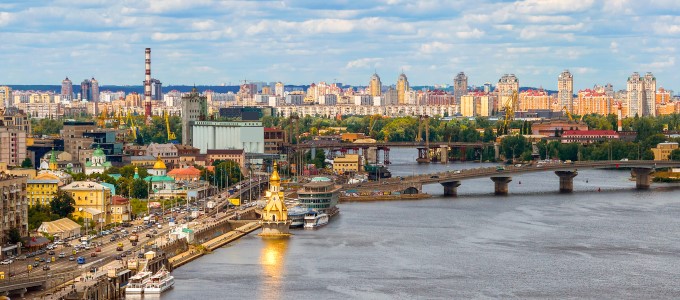 Kiev students who must take the Law School Admission Test (LSAT) can receive the area's best preparation services with Manhattan Review, the world's top resource for LSAT study outside of the United States. We have been an industry leader in LSAT teaching and learning since our firm was established in 1999, and we have contributed to thousands of selective law school acceptances for students all over the world. Our Kiev office is a full-service organization, offering LSAT instruction in on-site group course, individual tutoring, and online formats. We are also Kiev's top source of high-quality LSAT practice tests, which are essential learning tools and study aids. All of our LSAT learning programs are taught by elite LSAT educators with impressive credentials and substantial profiles of teaching experience. Our LSAT individual tutors and classroom instructors have been comprehensively trained in Manhattan Review's course materials and original methods of instruction. Our students vastly improve their LSAT performance through an engaging learning experience that focuses on the assimilation of LSAT skills, strategies for out-of-class study, and approaches to the test itself. Start getting closer to your law school goals today by contacting Manhattan Review for more information on our Kiev LSAT prep courses, private tutoring, and practice tests.
Manhattan Review's LSAT instruction has been repeatedly validated by the accomplishments of our many past students. The law schools at Harvard, Yale, Georgetown, New York University, the University of Virginia, the University of California-Los Angeles, the University of Chicago, the University of Pennsylvania, Duke, Columbia, Northwestern, Cornell, the University of Texas, the University of Southern California, the University of California-Berkeley, Notre Dame, Washington University in St. Louis, the College of William & Mary, and Boston University have all admitted Manhattan Review LSAT students (and this is only a brief sampling). Our former LSAT students have become staff attorneys for Wells Fargo, CVS Health, JP Morgan Chase, Prudential Financial, Lockheed Martin, and many other Fortune 500 companies. They've also been hired by major law firms, government agencies, and every other type of organization in need of legal representation. We look forward to helping you achieve the same levels of accomplishment and prosperity.
Resources available from the Law School Admission Council (LSAC) allow prospective law students to calculate their prospects for admission to any American Bar Association-accredited law school with a fair amount of precision. Searching the online LSAC Official Guide to ABA-Approved Law Schools will produce admission percentages for each institution based on GPA and LSAT score. At the University of Wisconsin-Madison, for instance, entering a 3.0 GPA and a 160 LSAT score will return acceptance odds between 31% and 48% (the overall admit rate at Wisconsin is about 42%). With an LSAT score improvement of just five points (to 165) and no change in GPA, LSAC calculates that same student would be 64-81% likely to be accepted. Higher LSAT scores can make quite a difference in the law school admissions process, and higher-scoring students will have a much larger range of choices for their legal education.

Hello, I just wanted to let you know that the current class that i am taking is really helping my studies. George has been a great help and I thank you for fitting the class into my busy schedule.
- Simone (This student prepared for the LSAT with us)
Kiev
Primary Course Venue:

Hyatt Regency Kiev
5 A Tarasova Street
Kiev 01001, Ukraine

NOTE: We do NOT typically have staff at the venue, so email us before visiting the venue.
Meet a Kiev LSAT Tutor: Kristine H.
Kristine H. has been teaching LSAT prep for Manhattan Review in Kiev since 2017, and she previously taught the LSAT in the United States for eight years. Her students describe her as an effective teacher of all LSAT sections and exercises, and they give her much of the credit for their acceptances to law schools at Ivy League institutions and other major universities in the U.S. and Canada.
Kristine's academic credentials include a bachelor's degree in music from the University of North Carolina-Chapel Hill and a juris doctor from George Mason University Law School. She spent two years as a lawyer for a policy organization in Washington, DC, and now serves as a freelance legal consultant. Kristine is still an active musician, and sings in several groups in the Kiev area.