ACT Prep Courses in Kiev (Ukraine)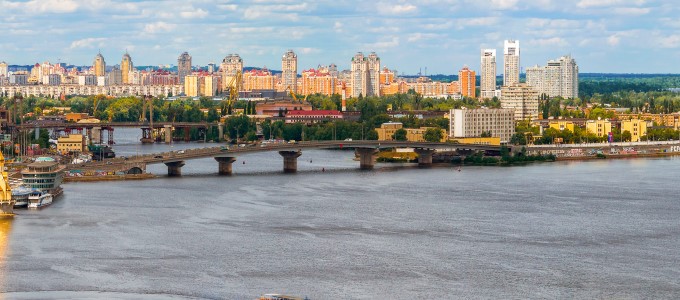 Manhattan Review, a widely respected test prep firm founded in 1999, offers the most results-driven and student-centered ACT instruction in Kiev. Local students can choose from several available learning plans and formats, all of which help them maximize their ACT potential. Our most conventional option is on-site ACT prep courses, which meet at practical locations around Kiev. Students who wish to study remotely should choose our online ACT instruction, which is based on cutting-edge educational technology. Test-takers interested in preparing at the fastest possible pace should explore our private ACT tutoring programs, which are customized to the academic background and ACT skills of the individual client. Manhattan Review also offers authentic ACT practice tests, which supplement the limited number of official versions. Contact us today by phone, by email, or online, and let's discuss which of these effective and engaging ACT prep formats best fits your particular needs and circumstances.
Manhattan Review's ACT services have a long history of getting our clients into the schools they've always wanted to attend. The list of these institutions is lengthy, but we can name a few: Harvard, Princeton, the Massachusetts Institute of Technology, Carnegie Mellon, Yale, the University of Pennsylvania, Columbia, the California Institute of Technology, the University of Virginia, the University of California-Berkeley, Stanford, Cornell, Dartmouth, the University of California-Los Angeles, Georgetown, the University of Michigan, and the University of Chicago. After completing their undergraduate studies, our test prep clients from Kiev and other cities have been hired by Fortune 500 companies, such as Massachusetts Mutual Life Insurance, Twenty-First Century Fox, Enterprise Products Partners, United Technologies, Berkshire Hathaway, and Walgreens Boots Alliance. Manhattan Review alumni are also represented in Kiev's business community, as employees of Ukrainian Railways, Fozzy Group, Business Aviation Centre, Astelit Mobile Communications, Kyiv Donbass Development, and many other local firms. Start making the most of your future today with Manhattan Review's ACT prep services for prospective college students living in Kiev.
Universities in the United States will generally accept either the ACT or the SAT if they require standardized testing for admission. Historically, the SAT has been more popular, especially at the most selective universities, but an increasing percentage of these elite students are now choosing the ACT. Test score submission patterns at Yale University, for example, show a clear upward trend for the ACT. About 98% of Yale first-year students submitted SAT scores for the 2003-2004 academic year. By 2016-17, the ACT was taken by 47% of new Yale students, compared to 69% who chose the SAT (some students obviously took both exams). The greater popularity of the ACT has led to higher score expectations. The 25th-percentile composite ACT score at Yale was 30 in 2003 and 32 in 2016. Educators and admissions counselors now have little reason to believe that either test is given any preference in the consideration of undergraduate applicants. Students are advised to try both tests, and choose the exam with which they are most comfortable.
Kiev
Primary Course Venue:

Hyatt Regency Kiev
5 A Tarasova Street
Kiev 01001, Ukraine

NOTE: We do NOT typically have staff at the venue, so email us before visiting the venue.
Meet a Kiev ACT Tutor: Mikhail S.
Mikhail S. has been teaching ACT prep courses and private tutoring for Manhattan Review since 2010. Originally assigned to our home office in New York, he was transferred to Kiev last year, and he brings a wealth of diverse teaching experiences to the ACT learning process. He is a former primary and secondary educator, and has also taught adult education courses in several different subjects.
Mikhail earned a bachelor's degree in education from Michigan State University and a master of arts in teaching from Boston University. He has several hundred former ACT clients, most of whom are either students at or graduates of highly ranked schools in the United States. Mikhail is a native of Bucharest, Romania, and he makes regular trips home to see his family and friends.