LSAT Prep Courses in Johannesburg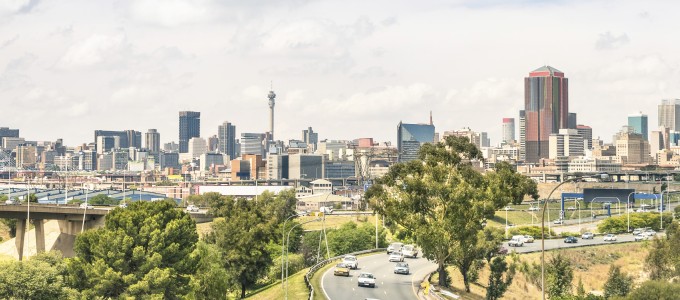 LSAT Preparation in Johannesburg (South Africa)
Getting ready for the Law School Admission Test (LSAT)? For some students, this inspires stress and dread. Don't be discouraged by the standardized exam's reputation for challenging logic problems. Instead, team up with the industry experts who are familiar with the LSAT inside and out. Manhattan Review has been breaking down the complexities of the LSAT since 1999. We have helped thousands of students seeking top scores in Johannesburg get accepted into South Africa's most sought-after law school programs.
If you've set your sights on a career in the legal field, your LSAT score is the first step toward your success. Since the exam takes a half-day to complete, you'll need to be equipped with the strategies and material to conquer this marathon test-taking session. As law schools assess applicants, your LSAT score represents your aptitude for acquired reading and verbal reasoning skills. These very skills will be at the core of what you do for a living whether you are a power attorney or corporate legal professional.
Manhattan Review helps you prove your candidacy for law school by brushing up on the prerequisite skills. We will help you troubleshoot obstacles and strengthen any areas of weakness. You can register for a full-length classroom course to tackle our customizable syllabus in just a few sessions. Led by an experienced LSAT instructor, these courses will help you get familiar with the content and format of the exam. If you can't attend in person, you are also welcome to tune in virtually via our Interactive Online Courses.
If you have specific "problem areas" or simply prefer personalized support, invest in our highly proven private tutoring services in Johannesburg. With that ratio of 1:1, you'll have the opportunity to bolster your abilities in reading comprehension, analytical reasoning, logical reasoning, and other measurable skills. Since you may not take the LSAT more than three times in a two-year period, you'll want to ensure that you reach your full potential. In other words, your best bet is to rely on our specialized support and LSAT practice tests rather than learning through time-consuming, costly trial-and-error examinations.
Where would you like to go to law school? What honors will help you advance your career academically and professionally? Get LSAT test prep support in Johannesburg to gain admission at top schools like Oliver Schreiner School of Law – University of the Witwatersrand, Wilfred & Jules Kramer Law School – University of Cape Town, and formidable Faculty of Law programs at University of Fort Hare, University of the Free State, University of Johannesburg, University of KwaZulu-Natal, University of Limpopo, and North-West University.

Hello, I just wanted to let you know that the current class that i am taking is really helping my studies. George has been a great help and I thank you for fitting the class into my busy schedule.
- Simone (This student prepared for the LSAT with us)
Johannesburg
Primary Course Venue:

Radisson Blu Gautrain Hotel
Rivonia Road 106 (Corner West Street)
Sandton 2196, South Africa

NOTE: We do NOT typically have staff at the venue, so email us before visiting the venue.
Meet a Johannesburg LSAT Tutor: Milo V.
Milo studied Law at the University of Johannesburg, a faculty of Law research focus that emphasized private international law in Africa and banking law. As a result, his undergraduate studies spilled into a JD in the field. Upon graduating with two distinguished degrees, Milo represented the legal interests of one of Johannesburg's biggest commercial banks. He stayed in this position for 35 years and retired in 2012.
But Milo always likes to stay engaged, so he wouldn't be content puttering around the house in his empty-nester years. Sure, he enjoyed accompanying his grandchildren on field trips, but Milo was able to team up with Manhattan Review. As part of his corporate responsibilities, Milo delivered lectures and presentations about legal best practices in several global capitals. Well-adjusted to standing behind the podium – or circulating around the classroom – he became an articulate and attention-grabbing educator. With his legal expertise and 99th percentile LSAT score, Milo was the perfect addition to our LSAT tutoring team in Johannesburg.