LSAT Prep Courses in Indianapolis (Indiana)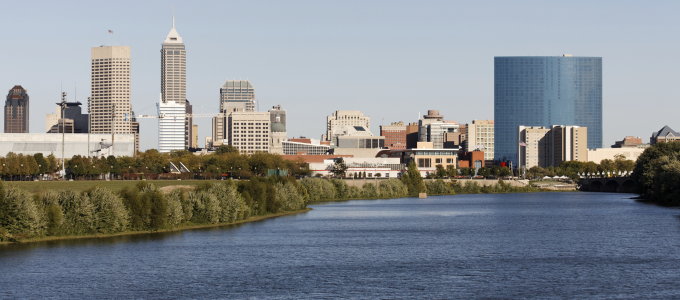 Looking to get your foot in the door of the nation's best law schools? Manhattan Review has helped thousands of students boost or improve their LSAT score with our unmatched curriculum. We have deconstructed and analyzed the exam in order to create our unparalleled curriculum and brought these resources to Indianapolis. One-on-one private tutoring has been the difference between a top LSAT score and an average one. Being the only exam prep company founded by a professor, we scoured the Circle City for the best educated and most passionate instructors. Having a top score on the LSAT has proven to help aspiring lawyers gain acceptance into the nation's most prestigious law schools. For example, hundreds of Indianapolis students after finishing our program have walked the halls of Yale, Harvard, Stanford, Cornell, Georgetown and Columbia to name a few. The finest law schools in Indiana, Notre Dame Law School, and Maurer School of Law at Indiana University, have handed diplomas to our students year after year.
LSAT prep courses were created by Manhattan Review with one goal in mind: top scores for students truly seeking them, not just content for the masses. From the minds behind the benchmark series, Turbocharge your Prep, we have crafted the most personalized and unique study guide in the industry. Choose from a variety of LSAT prep courses including traditional classrooms, weekend classes, our Interactive Online Courses, and the most popular and effective option, one-on-one private tutoring. Studies have shown that more students benefit from one-on-one dialogue like that found in a conversation. A skilled and knowledgeable tutor learns your weak subjects and turns them into your strongest. Finally, once you ace the exam and your mailbox is flooded with acceptance letters to multiple world class law schools, your private tutor can help you decide which distinguished program is best for you. Over the years we have learned that a top LSAT score is the ticket to the best schools in the country.
Have a first choice school you'd like to attend? Get your foot in the door with a high percentile LSAT score. One way to differentiate yourself from the massive stack of applicants is an exceptional LSAT score. Perhaps you have taken the exam before and are looking to boost your score; no problem, our instructors have helped hundreds of aspiring lawyers do just this. Past students of ours have gone on to rewarding and successful careers in law at large firms or even struck out on their own. No matter which path you decide to take, a top LSAT score was the first step on their path to success. World class tutors with years of teaching under their belt can help you achieve that top score you desire. We invite you to read more about one such Indianapolis tutor living right here in the Crossroads of America.

Hello, I just wanted to let you know that the current class that i am taking is really helping my studies. George has been a great help and I thank you for fitting the class into my busy schedule.
- Simone (This student prepared for the LSAT with us)
Indianapolis
Primary Course Venue:

Manhattan Review GMAT GRE LSAT Prep
Indianapolis Teaching Center at the Marriott
10 South West Street
Indianapolis, IN 46204

Phone: (317) 522-0507

NOTE: We do NOT typically have staff at the venue, so email us before visiting the venue.
Meet an Indianapolis LSAT Tutor: Claudia K.
Claudia obtained an impressive 178 on her LSAT and went on to graduate from Georgetown University Law Center. What is more amazing is that she was able to boost her score from a 155 to over 170 in just the course of one summer. No matter whether you are taking the test for the first time or looking to boost your numbers, Claudia boasts firsthand experience to help you succeed. From her time spent in the classroom teaching as well as a one-on-one private tutor, she is skilled at inspiring students at any level.
With her nearly six years of time spent teaching LSAT prep, she has been described as an approachable and down-to-earth tutor. Students of hers have leveraged her breadth of knowledge and experience to dramatically improve their scores. Claudia also happens to be an excellent resource about law school admissions. She choose Georgetown over a number of other law schools who wished to enroll her. Outside the classroom, Claudia loves baking. Past students of hers confirm her freshly baked, mouth-watering, chocolate chip cookies have showed up at numerous study sessions along with textbooks.