Manhattan Review Scam in India
It has come to our attention that a scam operation poses as Manhattan Review in India. Customers are warned that this is not a sanctioned operation by Manhattan Review New York, so you will not get the quality instruction that is generally associated with Manhattan Review. Further, this fraudulent entity has started to offer "franchise opportunities." Please note that you are very likely to lose all investment if you engage with such a counterfeit operation that has no right to use the Manhattan Review name. We maintain a Manhattan Review India Scam FAQ, please visit there for further information.
LSAT Prep Courses in Madhapur (Hyderabad, Telangana)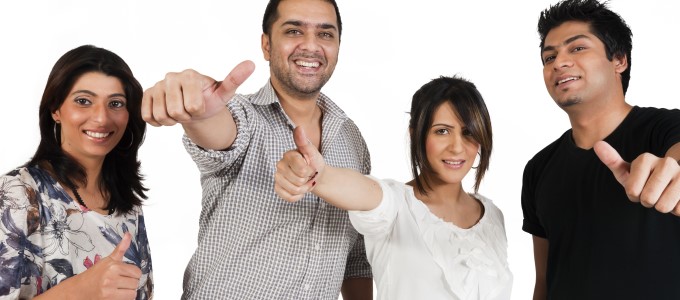 Manhattan Review LSAT Prep in Madhapur
Manhattan Review is an international education company that offers comprehensive and results-driven Law School Admission Test (LSAT) study options for Madhapur students. Our LSAT learning options and other services in Madhapur include customized LSAT private coaching, LSAT online instruction, on-site LSAT prep classes, and LSAT practice tests. Manhattan Review is a worldwide firm that provides instruction for the LSAT and other major standardized tests in Asia, North America, South America, Europe, and Africa. Founded in 1999, our company has taught tens of thousands of students how to substantially improve their chances of law school admission through higher LSAT scores. Our LSAT clients from Madhapur and other world cities have been accepted to the law schools at the University of Virginia, Harvard, Yale, Stanford, the University of Chicago, Georgetown, Northwestern, New York University, the University of California-Berkeley, the College of William & Mary, the University of California-Los Angeles, the University of Michigan, Vanderbilt, the University of Minnesota, and many more. For the latest information on Manhattan Review's LSAT prep courses and individual LSAT coaching plans for Madhapur students, contact our local office as soon as possible.
The LSAT is used by law schools in the United States and Canada to screen candidates for admission to graduate law degree offerings. More than 105,000 students sit for the LSAT annually, and most of them will apply to several law schools. The median LSAT score for all test takers, according to the Law School Admission Council (LSAC), is approximately 151, and the middle-50% range (the 25th through the 75th percentiles) is 145-158. The top law schools expect substantially higher scores, as indicated by the average performance of their admitted students. At Yale Law School, for example, the 50th-percentile LSAT score is 173, and 75% of Yale Law students scored at least 170 (to put this another way, three-quarters of Yale Law students were in the top 3% of all test-takers or above). With Manhattan Review's professional LSAT coaching, upper-percentile LSAT scores are achievable if the student devotes enough time and effort to his or her studies. The benefits of graduating from a top law school include strong future employment prospects and high future salaries, and these rewards far outweigh the negligible cost of professional LSAT instruction. Manhattan Review's LSAT services help Madhapur students excel on the LSAT, which is essential to a compelling law school application.
Why Manhattan Review LSAT Coaching Centers are the Best in Madhapur
Manhattan Review's LSAT Coaching Centers in Madhapur feature the region's most effective LSAT learning options. We have been studying and teaching the LSAT since before the turn of the century, and we know the exam more thoroughly than any other test prep company in Madhapur. Manhattan Review is an international firm that provides LSAT services in many countries around the world, and this allows us to bring our considerable resources to every city we serve. Madhapur's most qualified LSAT educators are teaching for Manhattan Review, and they all have substantial profiles of teaching experience, engaging styles of instruction, and impressive academic backgrounds. We also mandate that new hires undergo a significant amount of additional training in Manhattan Review's materials and instructional methodologies, ensuring that our educators are fully prepared before they enter the classroom. Manhattan Review's Turbocharge Your LSAT series of prep books includes volumes on all LSAT sections and features coverage of every type of LSAT exercise. Our LSAT teachers use these books as course texts, and they may also serve as reference guides for LSAT study outside of the classroom.
About Manhattan Review's Founder Prof. Dr. Joern Meissner
Manhattan Review founder Joern Meissner is a business school professor and a noted authority on supply chain management, dynamic pricing, and revenue management. He earned his doctorate at Columbia Business School (PhD in management science), and he is also a graduate of the University of Hamburg (diploma in business management). He has been teaching at the university level for more than 25 years, at prominent institutions such as the University of Hamburg, Lancaster University Management School, the University of Mannheim, and the Leipzig Graduate School of Management. While Professor Meissner thoroughly enjoys his research, he believes that grasping an idea is most rewarding when it is taught to others. As a company, Manhattan Review fully embraces scholarship in the service of teaching, an idea that is central to our philosophy as educators.

Hello, I just wanted to let you know that the current class that i am taking is really helping my studies. George has been a great help and I thank you for fitting the class into my busy schedule.
- Simone (This student prepared for the LSAT with us)
Hyderabad Madhapur
Course Venue: Madhapur, Hyderabad, Telangana, India