LSAT Prep Courses in Hollywood (California)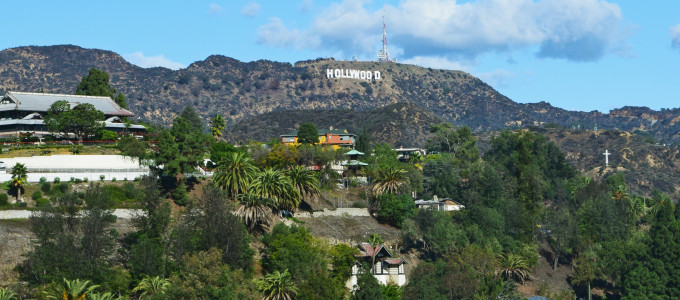 The Law School Admission Test, or LSAT exam, is the most important factor for students who are looking to get into law schools. It is the most heavily weighted criteria in the law school application process, as students need to demonstrate that they have the ability to keep up with the material on the LSAT that will be relevant to their subsequent courses in law school. Manhattan Review has been helping students in and out of the Hollywood area with their LSAT preparation since 1999, and remains the best option for students in Hollywood who are looking for elite study assistance to help them with their course of study. Students have a wide variety of study options to choose from if they decide to work with Manhattan Review – they are able to utilize group courses, private tutoring, and practice exams either solo or in combination with one another as they see fit.
Students will find that Manhattan Review's practice exams are the most accurate reflection of the current LSAT, as they are updated annually to reflect the current formatting and content of the exam, ensuring that students will know what the exam questions are most likely to look like. Students who choose to utilize group courses or private tutoring will find that they can receive their instruction either in-person or online depending on what they feel would be the most appropriate venue for their chosen course of study. Students who choose Manhattan Review's private tutoring option can customize their lesson plan as necessary for their respective strengths and weaknesses. Students who choose to work with an in-person tutor in the Hollywood area can choose a mutually agreed upon convenient location in the area that works for both parties in conducting their preparation for the LSAT, ensuring that both parties have access to an easier commute.
Students who have utilized Manhattan Review's variety of study options for the LSAT exam have managed to translate their guidance into higher scores on the day of the exam thanks to the guidance they have received in the process of preparing for the LSAT ensuring that they have an accurate perspective on what they need to do to succeed on the day of the test. Students have also managed to translate their high scores on the LSAT to get into law schools in and out of Hollywood. Students from Manhattan Review have gotten into law schools such as Harvard, Penn State, Texas A&M, Monterey, Quinnipiac, and many others. Students have also managed to use their academic success at these schools to get into a variety of careers and law firms across the world. Call or email an academic program advisor today to learn more about the LSAT preparation options offered by Manhattan Review.

Hello, I just wanted to let you know that the current class that i am taking is really helping my studies. George has been a great help and I thank you for fitting the class into my busy schedule.
- Simone (This student prepared for the LSAT with us)
Hollywood
Primary Course Venue:

Manhattan Review GMAT GRE LSAT Prep
Hollywood Teaching Center at the Hilton
555 Universal Hollywood Dr
Los Angeles, CA 91608-1001

Phone: (323) 212-3197

NOTE: We do NOT typically have staff at the venue, so email us before visiting the venue.
Meet a Hollywood LSAT Tutor: Helen F.
Helen F. has been working as a lawyer and LSAT tutor in the Hollywood area for several years, and also grew up in the city. She has helped a very high number of students who are interested in studying a large variety of legal disciplines with their LSAT preparations and with gaining admission into a wide range of law schools.
Helen studied at the University of South Carolina School of Law to gain her juris doctor before returning to the California area. She believes the best method of instruction for students who are preparing for the LSAT is to help them with practice tests and encourages them to take guesses to see if they fully understand the material, as there is no punishment for a wrong answer on the LSAT. In her spare time, Helen likes to run and swim.