LSAT Prep Courses in Hamburg (Germany)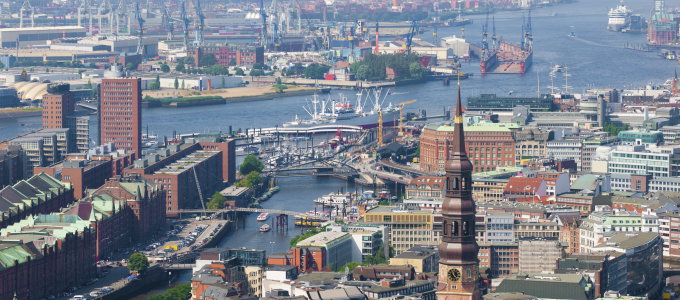 Manhattan Review is an international educational services company that has been successfully preparing students worldwide for the Law School Admission Test (LSAT) since 1999. Hamburg students can receive upper-percentile LSAT scores with our on-site LSAT prep courses, online LSAT prep classes, or private LSAT tutoring, and we also offer LSAT practice tests. We are a test prep company that specializes in teaching international students how to succeed on the major undergraduate and graduate admissions tests, and with operations in major European, Asian, and North American cities, we have more experience with this type of student than any other company. Manhattan Review's LSAT clients have been accepted to the best law schools in the United States, including Georgetown Law Center, Harvard Law School, Yale Law School, Northwestern University's Pritzker School of Law, University of Pennsylvania Law School, the University of California's Hastings College of the Law, and many more.
Law school admissions data show that LSAT scores have a substantial effect on law school applications, and in many cases the LSAT is the most important factor in law school admissions. This is due to the perceived objectivity of the test, in addition to the LSAT's contribution to law school rankings. The Law School Admission Council, the organization that administers the LSAT, publishes a calculator that allows prospective law students to learn their relative odds of acceptance into a given law school based on GPA and LSAT score. Using a Georgetown Law Center as an example, a student with a strong 3.8 undergraduate GPA but a modest LSAT score of 155 would have acceptance odds of just 3 to 13%. Boosting that same student's LSAT score to 165 brings the chances up to 35-47%, and an increase to a 170 LSAT correlates to a 62-72% chance of success. LSAT scores can obviously make quite an impact on law school applications.
For students who can meet the admissions requirements of a top law school, the post-graduation employment prospects are both numerous and lucrative. A recent class at Georgetown Law Center included 516 graduates, 500 of whom (almost 97%) were employed in jobs that required bar passage within 10 months of graduation. Starting salaries for these graduates were over $78,000 per year on average. Manhattan Review's LSAT prep courses and private tutoring have gotten our students accepted to the caliber of law schools that employers look for in their job applicants. Our students have been hired by top American law firms (including Morrison & Foerster, White & Case, and Sidley Austin), Fortune 500 companies (such as JP Morgan Chase, Prudential Financial, and Exxon Mobil), and government agencies in the United States, Canada, and Europe. A bright legal future can be yours if your law school application is good enough. Contact Manhattan Review today to find out more about how we can get you accepted to the law school of your choice.

Hello, I just wanted to let you know that the current class that i am taking is really helping my studies. George has been a great help and I thank you for fitting the class into my busy schedule.
- Simone (This student prepared for the LSAT with us)
Hamburg
Primary Course Venue:

Radisson Blu Hotel
Marseiller Strasse 2
20355 Hamburg, Germany

NOTE: We do NOT typically have staff at the venue, so email us before visiting the venue.
Meet a Hamburg LSAT Tutor: Udo H.
Udo H., a native of Salzburg, Austria, has been an LSAT tutor in New York, London, and Hamburg since 2009. A graduate of Princeton University and the University of Virginia Law School, Udo's LSAT score of 174 was in the 99th percentile of all test-takers. A specialist in U.S. patent law, Udo was previously a junior associate at a New York law firm before moving to Hamburg to take a job with an international manufacturing company.
Udo's LSAT students have been accepted to private law schools such as Vanderbilt, Georgetown, and Yale, and his students have also been accepted at top public law schools such as the University of Virginia, UCLA, and the University of Texas - Austin. His roster of former LSAT students now includes over 350 names, many of whom are now practicing attorneys themselves. When he's not working as a lawyer or a teacher, Udo enjoys long-distance running, barroom karaoke, and American films of the 1970s and 1980s.