LSAT Prep Courses in Geneva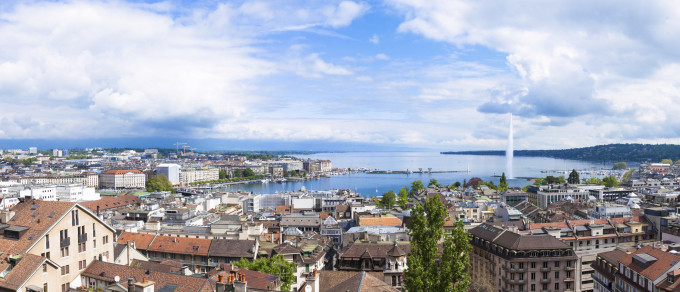 Switzerland is chockfull of reputable law schools that fast track careers in the legal industry. Universities such as Basel, Bern, Fribourg, Lausanne, and Geneva all offer formidable programs for students to matriculate with a Juris Doctorate or similar degree. Your competitive LSAT score starts here with the help of Manhattan Review. We will guide you toward your law school admission with our highly customizable course syllabus, gifted LSAT instructors, and several platforms for your test prep. Along your way, you'll have the opportunity to see how ready you are by taking practice LSAT exams.
Law programs are naturally competitive, so students have to outperform peers to gain a coveted spot in top schools. Our boutique test prep company has been analyzing and deconstructing the LSAT exam comprehensively since 1999. We have helped thousands of students work their way to the Bar exam in countries all around the world. As a yardstick for your aptitude in a law program, this standardized exam is centered on a very particular set of principles. The questions of logic and comprehension follow a predictable formula that you too will recognize as you begin drilling with the practice exams.
Because that is the case, you can stop dedicating time you don't have to inefficient and ineffective test prep. All you need is our customizable course syllabus, a gifted instructor to guide you, and resources designed to produce top scores. With Manhattan Review in your corner, you can get ahead of the competitive curve while you continue to attend to the daily demands of your hectic schedule.
Get the highest quality help from tutors who have demonstrated their qualifications with top test scores and thriving careers. Many Manhattan Review LSAT tutors are handpicked for their accomplishments in the field of law and their relevancy for students seeking to follow in those footsteps.
You can register to attend full-length classroom courses, and you'll be empowered with everything you need to know in a matter of a few weeks. If you can't come to a physical location in Geneva, you can tap into this streamlined study session through our Interactive Online Course. For students who do better with individualized attention, a private tutor can help you dramatically improve your score. This is one of the most important investments you'll ever make, as an LSAT score in the 170s can pave the path to your professional success.
Geneva is a booming hub for a wide range of industries, and the demand for legal industry experts continues to grow. Let's get you started so you can showcase your skill set in the courtroom, in one of the nation's many Fortune 500 companies, or any other application of your valuable higher education. Meet some of our LSAT tutors, and register online today for peace of mind in our track record of proven results.
The LSAT has deterred many students from pursuing their career passion, but Manhattan Review can help make this process a much more positive experience. Additionally, you'll develop the right frame of mind to properly train for testing as you work toward the Bar exam. While these standardized tests can seem a bit daunting to the untrained eye, an educational services firm can help you recognize some of the underlying ideas that recur on the exam each year.

Hello, I just wanted to let you know that the current class that i am taking is really helping my studies. George has been a great help and I thank you for fitting the class into my busy schedule.
- Simone (This student prepared for the LSAT with us)
Geneva
Primary Course Venue:

Novotel Geneve Centre
Rue de Zurich 19
Geneva 1214, Switzerland

NOTE: We do NOT typically have staff at the venue, so email us before visiting the venue.
Meet a Geneva LSAT Tutor: Michael K.
A New York City native, Michael graduated from West Point Military Academy and entered the Armed Forces as an officer. Doing several tours overseas, he was stationed in Western Europe and developed an affinity for the deep-rooted history and charm of these centuries-old cities. Retiring from the military after sustaining an injury, Michael decided to pursue his JD and achieved a top score on the LSAT. He attended the Faculty of Law program at the University of Bern in Switzerland.
Michael joined Manhattan Review in 2013 and, during this very short period of time, has already helped students get accepted into top schools in the United States, Canada, Switzerland, England, and France. He has a natural knack for public speaking, so he has a special skill for commanding the classroom. By keeping the focused attention of his students, Michael guides his class through our customizable course syllabus and inspires a mastery of the material. Michael has two sons, a daughter, and an Australian Cattle Dog. His hobbies include golfing, fishing, and reading legal thrillers.