LSAT Prep Courses in Frankfurt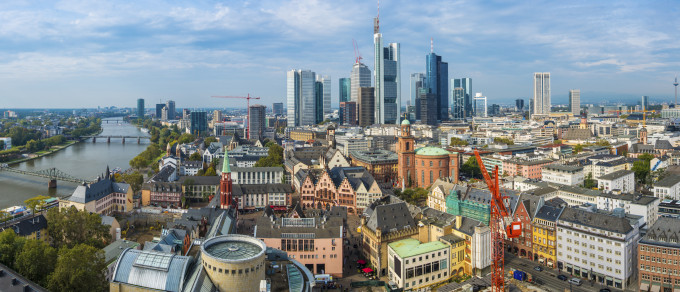 LSAT Preparation in Frankfurt (Germany)
Studying for the LSAT in Frankfurt? Compared to many other European cities, Frankfurt is chockfull of options for the aspiring attorney. Manhattan Review is here to ensure that you achieve your best possible results on the LSAT, so you can breezily get enrolled in a great law school.
The LSAT may seem like an intimidating exam, but our experience and firsthand knowledge of how standardized testing works will help you understand everything you need to know. Make the most of your studying timeframe without cramming useless information or neglecting the areas that will accumulate the most points on testing day. We have the strategies, problem solving skills, and logic lessons to bring you ahead of the competitive curve.
We will give you the support of a seasoned LSAT tutor instead of leaving you only to textbook information that's easily forgotten on exam day. Work with one of our LSAT tutors, many of whom are practicing attorneys and accomplished members of the Bar. Choose from full-length classroom courses conveniently located in Frankfurt or Interactive Online Courses that bring our world-class resources into your home or office remotely. We can work with your unique schedule and learning style in a variety of LSAT test prep platforms.
We also offer premier private tutoring services to give you direct access to pick the brain of an LSAT expert. Our highly customizable and advanced materials can help you achieve an LSAT score in the 98th or 99th percentile. These numbers not only bolster your law school application but also set a strong precedent as you prepare for your professional career. Begin with confidence and success by leveraging the top teaching tools available through Manhattan Review.
We have an extensive track record for helping our students get into the most prestigious law programs around the world. In our U.S. offices, we have collaborated with and coached Harvard Law, Stanford Law, and Columbia Law graduates. We have had equal results in major cities everywhere, as we connect ambitious students to top scores – and by extension – top-ranked law schools with international reputations for excellence.
In Germany, Humboldt University of Berlin, Free University of Berlin, University of Bonn, Goethe University Frankfurt, Institute for Law and Finance, Frankfurt, University of Hamburg, Bucerius Law School, University of Freiburg, and University of Cologne are all incredible options to catapult your career in law. We look forward to working with you and giving you the easiest and most effective format to get winning LSAT results in Frankfurt.

Hello, I just wanted to let you know that the current class that i am taking is really helping my studies. George has been a great help and I thank you for fitting the class into my busy schedule.
- Simone (This student prepared for the LSAT with us)
Frankfurt
Primary Course Venue:

Sheraton Frankfurt Congress Hotel
Lyoner Strasse 44-48
60528 Frankfurt
Germany

Phone: +49-69-9073-2266

NOTE: We do NOT typically have staff at the venue, so email us before visiting the venue.
Meet a Frankfurt LSAT Tutor: Alexander V.
Alexander grew up in a small city outside of Hamburg; his parents were British ex-pats who moved to Germany when his father's business opened the ground floor of an exciting new start-up company that would eventually attract the interest of Lego. To this day, LEGOLAND Deutschland brings back fond memories of the nostalgic past for this LSAT tutor. But, we digress. Growing up, Alexander's parents strictly enforced his educational standard – setting a high bar for his future academic performance. He holds a BA in Law and Philosophy from Johann Wolfgang Goethe-Universität Frankfurt am Main; a Master of Law from University of Freiburg, an MA in Philosophy and Politics from University of Oxford, a Master of Law from Ruprecht-Karls-Universität Heidelberg and finally, a Ph.D. in Law from University of Goettingen.
Taking his education straight to the top, Alexander continues taking LSAT practice exams along with his students to stay current with today's curve. He brings such an enriched educational background that he is a vital source for test-taking information. Having scored a 179 on the LSAT, he's able to articulate the strategies and test-taking styles that bring the best LSAT results. Now that Alexander is practicing law in Frankfurt, he has teamed up with Manhattan Review to share his incredible insights with students seeking top LSAT scores. When he's not in a courtroom or a classroom, Alexander is likely home with his wife and four children, all of whom he encourages to be devoted and dedicated scholars above all else.