LSAT Prep Courses in Fort Worth (Texas)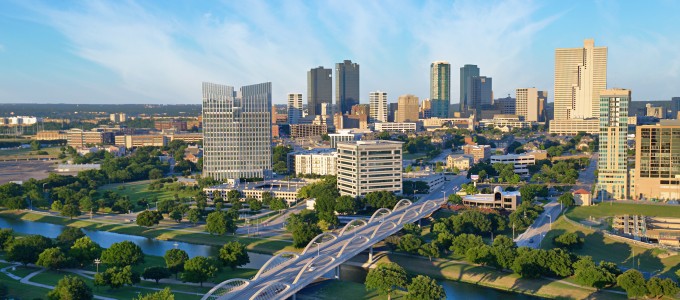 The Law School Admission Test, or LSAT, is a test that revolves around legal dilemmas and problem solving that is weighed very highly by the admissions committee of law schools in order to determine whether someone would be a good candidate for admission. While getting strong grades in one's past academic career is a very important factor in getting into the law school of one's choice, the LSAT exam is far more important, and students would be well advised to prepare as well as they can in anticipation of it. Students who are looking for various methods of preparation for the LSAT exam should look to Manhattan Review for help in developing a study plan for the LSAT. Manhattan Review has been around since 1999 and can help students who are looking to prepare for the LSAT with some of the best test preparation methods in the Fort Worth area.
Fort Worth students who are looking to use Manhattan Review to help them to prepare for the LSAT will be pleasantly surprised by what we have to offer potential students. Students can potentially take advantage of our group courses, which allow fellow aspiring law students to come together under the guidance of an instructor and learn the material together, which can be done in both an in person and online context depending on what the student prefers. We also offer a private tutoring option that is flexible in terms of scheduling and how the course curriculum is arranged in order to manage the student's strengths and weaknesses. Manhattan Review can also offer students in the Fort Worth area who are preparing for the LSAT practice tests that are kept updated regularly in order to match the formatting and questions that were asked on the most recent editions of the LSAT exam.
Manhattan Review has been helping students with their test preparation for exams such as the LSAT since 1999, and has an established track record of helping students with their academic and career goals thanks to providing help and an increased sense of confidence in one's test taking abilities. Students who have used Manhattan Review to help them in preparing for the LSAT exam have been able to successfully apply and get into some of the top law schools in the United States, including Harvard Law, Penn Law, Vermont Law School, and many others all across the country. Students have also managed to use their ability to successfully get into these law schools and perform well as a springboard to get into highly recognized law firms and other legal professions related to the needs of their potential clients. Contact an academic program advisor today via phone or email to learn more about what Manhattan Review can offer you.

Hello, I just wanted to let you know that the current class that i am taking is really helping my studies. George has been a great help and I thank you for fitting the class into my busy schedule.
- Simone (This student prepared for the LSAT with us)
Fort Worth
Primary Course Venue:

Manhattan Review Prep
Hilton Fort Worth
912 Northton Street
Fort Worth, TX 76104

Phone: (212) 316-2000

NOTE: We do NOT typically have staff at the venue, so email us before visiting the venue.
Meet a Fort Worth LSAT Tutor: Stephanie T.
Stephanie T. spent several years teaching and tutoring students in the Salt Lake City area before transitioning to Fort Worth in order to help further her career as an educator and tutor. She has been working with Manhattan Review since her days in Utah and has been keeping up with the LSAT and its ins and outs for even longer.
Stephanie graduated from Washington University School of Law and has spent several years working as a practicing attorney on top of her experience working as a tutor for the LSAT exam. She has worked in a variety of sectors throughout her career. In her spare time, Stephanie enjoys following sports, particularly baseball, and also spends her time jogging in marathons.