LSAT Prep Courses in Evanston (Illinois)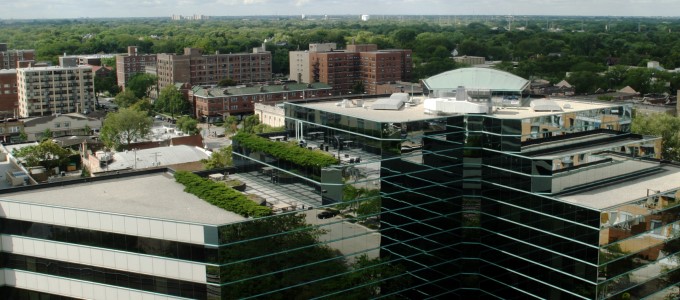 Evanston students can excel on the Law School Admission Test (LSAT) with Manhattan Review's prep services. LSAT options available in Evanston include virtual LSAT courses in online interactive format, on-site LSAT classes that meet at practical locations, differentiated private LSAT tutoring, and authentic LSAT practice tests. Manhattan Review is a worldwide test prep firm that has been helping students in Evanston and other cities improve their LSAT scores and prospects for law school admission since 1999. Our LSAT tutors and classroom instructors have impressive academic credentials and years of teaching experience. They implement LSAT course content using the industry's most original and engaging methods of instruction and rigorous course materials. Thousands of students have reach their target LSAT scores through Manhattan Review's highly effective LSAT teaching, and selective law school acceptance is frequent among our LSAT clients. Don't entrust your law school future to inexperienced tutors or ineffective self-study methods. Find out more about Manhattan Review's LSAT services in Evanston today by sending us an email, contacting us online, or giving us a call.
Many prospective law students incorrectly assume that high GPAs and strong letters of recommendation are enough to sway law school admissions committees. These qualifications are certainly helpful, but neglecting the LSAT is a big mistake. First of all, the LSAT is seen by admissions officers as an equalizer due to its standardized nature. By evaluating skills that are regarded as important to law school success, the test has a great deal of credibility. Perhaps more significantly, the LSAT is partially responsible for law school rankings. The U.S. News & World Report method of assessing law schools devotes 12.5% of a law school's ranking to the average LSAT scores of that institution's accepted students. Law schools must therefore compete to admit the highest scoring applicants to preserve or improve their program's status. No law school wants to see its place in the rankings fall, and the more selective programs in particular are reluctant to admit applicants with lower LSAT scores.
Manhattan Review's LSAT private tutoring and LSAT prep courses have consistently produced LSAT scores that give our students choices for their legal education. Our clients have been accepted to Harvard Law School, Georgetown Law Center, Yale Law School, Northwestern University's Pritzker School of Law, the University of California's Hastings College of the Law, the University of Chicago Law School, Stanford Law School, the University of Virginia School of Law, and may more top programs. Graduates of selective law schools usually have the best chances for lucrative employment after graduation, and at Manhattan Review, we advise all prospective law students to view institutional employment data (the American Bar Association requires all of its accredited law schools to publicly disclose this information). Former Manhattan Review LSAT students now work as legal professionals at many different types of organizations, from Fortune 500 companies and major law firms to government agencies and public interest firms. With Manhattan Review's LSAT prep services in Evanston, you can start getting ready for a bright future.

Hello, I just wanted to let you know that the current class that i am taking is really helping my studies. George has been a great help and I thank you for fitting the class into my busy schedule.
- Simone (This student prepared for the LSAT with us)
Evanston
Primary Course Venue:

Manhattan Review GMAT GRE LSAT Prep
Evanston Teaching Center at the Hilton
1818 Maple Ave
Evanston, IL 60201

Phone: (847) 425-4381

NOTE: We do NOT typically have staff at the venue, so email us before visiting the venue.
Meet an Evanston LSAT Tutor: Isabella C.
With over eight years of experience teaching LSAT prep courses and private tutoring sessions, Isabella C. has seen it all. First hired by Manhattan Review in New York City in 2010, Isabella has been an important member of our Evanston team of LSAT teachers since 2016. She has taught LSAT prep to more than 600 students from many different academic backgrounds and countries of origin.
Isabella graduated from New York University with a bachelor's degree in history, and then earned her law degree from Boston College. Her LSAT students have been admitted to selective programs all over the United States, and these students consistently cite her teaching as a major reason for their success. In addition to her work as an LSAT educator, Isabella is a practicing attorney with clients in the Evanston area.