LSAT Prep Courses in El Paso (Texas)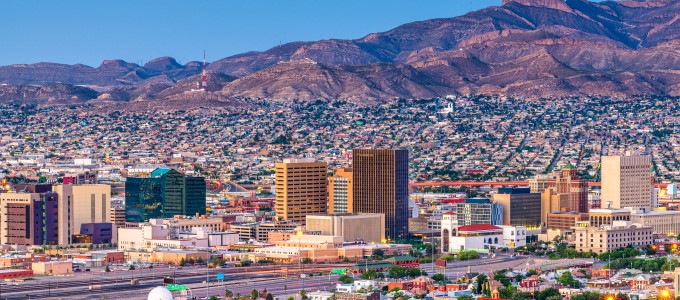 Preparing to take the LSAT? Manhattan Review in El Paso offers a wide array of preparation services for the Law School Admission Test (LSAT). We are proud to offer our El Paso client base a variety of LSAT preparation offers to meet the learning style and needs. Whether you love the opportunity to work with a small group of like-minded classmates in our on-site LSAT prep courses or you are looking for a more intimate and customized setting that one-on-one tutoring offers, Manhattan Review is here to meet your needs. With more than 20 years of experience, we have offered educational services for American and international clients who are looking to bring their law school applications to the next level. We have combed through El Paso to find the best instructors who are the most qualified LSAT educators. These tutors then receive additional training and materials to meet the needs of our students. Since 1999, we have developed methods and materials that are proven to help students succeed in their endeavor to enter top tier law school programs. We believe that you can accomplish new levels of achievement, so reach out to us to learn more about Manhattan Review's LSAT prep courses and private tutoring plans for students in El Paso.
Manhattan Review LSAT rigorous and world class materials and curriculum has helped students in El Paso and other cities to be invited regularly to study at the best law schools in the United States and abroad. Our past clients have been accepted to and graduated from the elite law schools at University of Texas at Austin, Georgetown, Yale, Harvard, the University of Pennsylvania, the University of Virginia, the University of Chicago, Johns Hopkins University, the University of California-Los Angeles, and many more.
Using the admission statistics that some law schools have reported, we are able to help you have a clear idea of what score you will need to gain admission to the program of your choice. For example, many top programs will report that it is likely to gain admission to their program with a minimum score of 165, dropping to 'possible' for sub-165 scores, and finally 'unlikely' with a score of 150, no matter how high the GPA. Thus, we know that even the top acadamic achieving students need to achieve a top score on the LSAT to compete. Admission into these elite programs helps to fully prepare you for your law career and helps your resume stand out among other applicants at the top law firms in the country. With Manhattan Review's LSAT prep courses and LSAT private tutoring in El Paso, you can maximize your LSAT score potential.
As the pool of applicants gets increasingly more competitive, it is imparitive that you put yourself above the rest in all the ways you can. You have probably spent your undergraduate career earning a high GPA and involving yourself in worthwhile endeavors, but this is not enough in and of itself. Make sure you are in the top percentile of LSAT scores so that you will have your pick of the best law programs in the country. Manhattan Review's LSAT prep in El Paso is one of the best investments you can make in your future.

Hello, I just wanted to let you know that the current class that i am taking is really helping my studies. George has been a great help and I thank you for fitting the class into my busy schedule.
- Simone (This student prepared for the LSAT with us)
Meet a El Paso LSAT Tutor: Stephanie R.
In her more than 15 years of experience, Stephanie has earned her spot as one of the most distinguished members of Manhattan Review's El Paso team of LSAT tutors and classroom instructors. Her expertise and tireless efforts have helped nearly 1,000 students receive high test scores and secure acceptance to top law schools. Before moving to El Paso, she taught in the New York City area.
Stephanie earned her undergraduate degree in political science at University of Virginia before going to law school at the Washington University School of Law. After practicing law for nearly 20 years, she decided to share her expertise with students who planned to enter the world of law. She has worked for organizations in both the public and private sectors. In her spare time, Stephanie enjoys following the UTEP Women's Soccer team with her two daughters.