LSAT Prep Courses in Dubai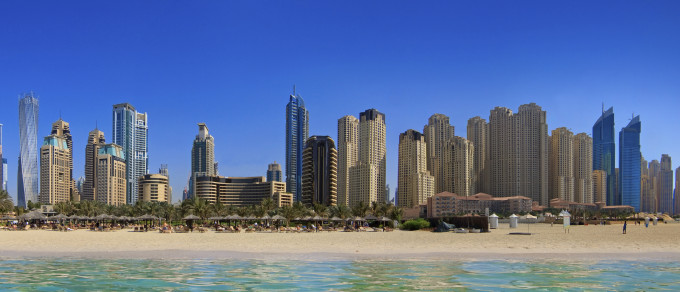 LSAT Preparation in Dubai (United Arab Emirates)
It's a big decision but an even more sizeable career move: You decided to study law. Studying in law school is a stimulating time for aspiring attorneys who can grow in their field and fine-tune their focus. Probably the most intimidating aspect of this route, the admissions process for top-ranked law school programs is highly competitive and challenging. That's where you can work with Manhattan Review to achieve the right results.
Our LSAT test prep courses are unparalleled in this industry. While every student seeks out some way to get ahead on standardized exams, we have a unique understanding of how the LSAT works and what the test actually measures. We can help you strategize as you study, with test-taking tips and tools to ensure that your performance reaches your potential.
You can select from several styles of LSAT courses, from private tutoring in Dubai to Interactive Online Courses. Full-length, classroom courses are also available for rigorous study with comprehensive, customizable resources. And, most importantly, we'll pair you up with a world-class LSAT tutor to train you on test taking. These experienced and well-educated mentors have achieved the right results with their own #2 pencils. Now they are handing down the highest quality lessons to help you hit the top-percentile LSAT scores.
Dubai has a treasure trove of programs that offer well-respected, prominent programs with degrees in law. These include, but are in no means limited to, Manchester Business School, Dubai; Michigan State University, Dubai; National Law School of India University (NLSIU) Dubai; SP Jain Center of Management, UAE University, Knowledge Village; and SZABIST Dubai.
We have helped students seeking top LSAT scores get into the best law programs around the world. In the U.S., we have mentored our students to the Ivy League goliaths of education. Internationally, our students have matriculated at the finest learning institutions from all over the world. With our highly customizable and advanced resources in Dubai, all you'll have to worry about is where you want to go.

Hello, I just wanted to let you know that the current class that i am taking is really helping my studies. George has been a great help and I thank you for fitting the class into my busy schedule.
- Simone (This student prepared for the LSAT with us)
Dubai
Primary Course Venue:

Park Hyatt Dubai
Baniyas Rd
Dubai, United Arab Emirates

NOTE: We do NOT typically have staff at the venue, so email us before visiting the venue.
Meet a Dubai LSAT Tutor: Anthony P.
Anthony will tell you that the Persian Gulf is today's premier destination for law schools extending their influence overseas. Holding dual citizenship to the U.S. and Australia, the student ventured to the Land Down Under to attend Murdoch Perth, Western Australia. He knew that going to this college created an ideal opportunity for him to explore where his parents and grandparents had grown up and bring his rich heritage to a head. In Australia, Anthony earned degrees in Education and Psychology before getting his Master's in Education and Doctorate in Business Administration. As Anthony considered his career from all angles – business leadership, consulting, and the world of academia – he continued his travels to take positions in the United Kingdom, Singapore, and the U.S. Next, he moved to the United Arab Emirates, where he developed a business relationship with Murdoch University – Dubai.
Here, the partnership with his alma mater was apparent, bringing his expansive international pursuits into a much more intimate circle. Having studied for and succeeded on standardized exams including the TOEFL, SAT, GMAT, and LSAT, Anthony developed another layer of academic prowess. He began tutoring students in the United Arab Emirates on test prep strategies and course subjects to score high and get into top schools. Anthony had tutored peers while in Perth, sharing his American learning methods and upbringing with his Australian peers. He learned that collaborative classroom settings create the best learning environment. Anthony, a traveler and scholar of the world, will help you understand and overcome the LSAT exam in Dubai.