LSAT Prep Courses in Doha (Qatar)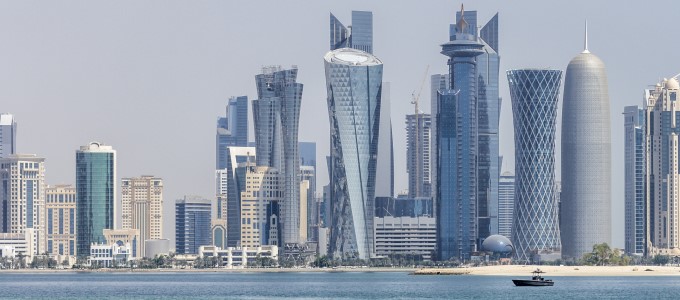 Manhattan Review offers Doha's most rigorous and effective preparation services for the Law School Admission Test (LSAT). Our LSAT learning plans for Doha students include on-site LSAT prep courses, online interactive LSAT classes, LSAT private tutoring, and LSAT practice tests. Founded in 1999, Manhattan Review is a global test prep company with branches in several major European, African, Asian, North American, and South American cities. Thousands of our LSAT clients have improved their test scores and prospects for law school acceptance through our innovative LSAT instruction. Manhattan Review's LSAT courses and private tutoring plans include engaging teaching methods, complete coverage of all LSAT sections, and the best LSAT educators available in Doha. LSAT instruction for international students is Manhattan Review's specialty, and we have a more diverse student body than any other test prep company. Find out how we can help you reach all of your law school goals by contacting our Doha office for details on our LSAT offerings.
The annual number of LSAT test-takers has fluctuated significantly over the past several decades. In 1987-88, the exam was taken about 116,000 times. From 2001-02 to 2009-10, the number rose sharply, with respective totals of 134,000 and 171,000, but the popularity of the test declined afterwards (only 109,000 LSATs were administered in 2016-17). This probably reflects trends in legal employment that, paradoxically, make the LSAT more important than ever. Jobs for attorneys are now harder to come by, but the most selective law schools are still reporting near-universal employment for their graduates. These institutions expect the highest LSAT scores from their applicants, and because of LSAT-heavy rankings methodologies (such as U.S. News & World Report), these law schools have little reason to accept lower-scoring students. Fortunately, modest improvements in LSAT scores can have a major positive impact on acceptance rates. According to data compiled by the Law School Admission Council, the acceptance rate at the University of Southern California's Gould School of Law is 24% for applicants with LSAT scores between 160 and 164. Students with LSAT scores of 165-169, however, are offered admission at a rate that is nearly three times higher (68%).
Manhattan Review's LSAT prep courses and LSAT private tutoring in cities around the world, including Doha, have helped our students gain admission to the best law schools, including Harvard, Yale, Stanford, the University of Chicago, the University of Pennsylvania, Duke, the University of Virginia, New York University, Columbia, Vanderbilt, Cornell, Georgetown, Notre Dame, the University of Southern California, the College of William & Mary, Washington University in St. Louis, and many more. Graduates of elite law schools are highly sought after in the job market, and they earn high salaries that are commensurate with this demand (prospective law schools can review employment outcomes on a school-by-school basis, since the American Bar Association requires its accredited institutions to publicly disclose this information). Manhattan Review's LSAT clients have become respected legal professionals at Fortune 500 companies, firms in Doha, government agencies, and many other types of organizations. Become a Manhattan Review LSAT student today, and start working toward a bright future as a lawyer.

Hello, I just wanted to let you know that the current class that i am taking is really helping my studies. George has been a great help and I thank you for fitting the class into my busy schedule.
- Simone (This student prepared for the LSAT with us)
Doha
Primary Course Venue:

InterContinental
Off Al Wahda Road
West Bay
Doha
Qatar

NOTE: We do NOT typically have staff at the venue, so email us before visiting the venue.
Meet a Doha LSAT Tutor: Lynne H.
Lynne H. has been teaching LSAT prep courses and private tutoring sessions for Manhattan Review in Doha since 2014. Before joining our Doha team, she was an LSAT educator in her native Houston, Texas for six years. Lynne is also an experienced lawyer who has tried a number of cases in civil court with a high rate of success, and she continues to be an active member of the legal profession.
Lynne holds a bachelor's degree in art history from Brown University and a JD from the University of Texas School of Law. Her LSAT students have been accepted to elite law schools in the United States and Canada, and her teaching is considered as interesting as it is effective. In her spare time, Lynne enjoys hiking, riding horses, and rooting for the Houston Astros.