LSAT Prep Courses in Dhahran (Saudi Arabia)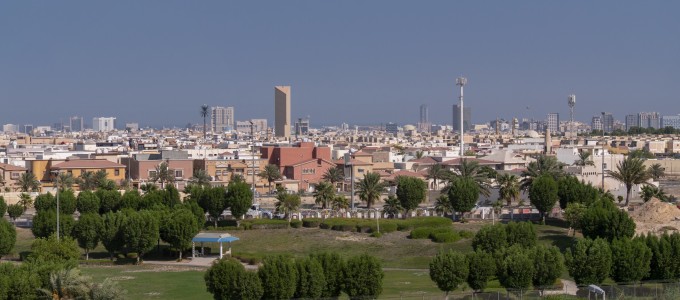 The Law School Admission Test, or LSAT, is the most critical component in the admissions process at most law schools, as it is seen as the best way of reflecting a student's natural capabilities for the material that will be covered in law school. It thus becomes very important for students to know what is best for them in terms of properly preparing themselves. Students who are looking for assistance with the process of preparing themselves for the LSAT exam should look to Manhattan Review for the best standardized test preparation in the Dhahran area. Manhattan Review has been offering students a wide variety of options that include group courses, private tutoring, and practice exams since 1999, and students can utilize these options either individually or in combination with one another as they see fit. Students will also find that Manhattan Review's LSAT preparation services come with individual advantages to be taken advantage of.
Students who choose to work with Manhattan Review for their standardized test preparation will be able to self-study using practice exams that are kept updated on an annual basis to accurately reflect the exam's current formatting and content, and they can also work with instructors who have many years of experience with helping aspiring law school students with the study process. Manhattan Review's group courses and private tutoring are available either in-person or online depending on what the student feels would be best for their course of study. Students who work with an in-person private tutor have the ability to choose any location in the Dhahran area that allows for both parties to meet in a way that is mutually convenient, and students who work with a private tutor can generally customize their lesson plan as they see fit to ensure a more well-rounded performance on the day of the LSAT.
Students who have utilized Manhattan Review in their LSAT exam preparations have been able to use their increased confidence, knowledge of the material, and time management skills to achieve a higher score on the day of the exam. Students have also translated their higher scores on the LSAT to gain acceptance at a wide variety of law schools, from Dhahran's own Prince Mohammad Bin Fahd University to schools outside of the area such as Harvard, Penn State, Texas A&M, Stetson, University of Minnesota, Quinnipiac, Monterey, University of South Carolina, and many others in a wide variety of locations and disciplines. Students have also translated their academic backgrounds at these schools to work at a wide variety of companies and law firms in and out of the Dhahran area. Call or email one of Manhattan Review's academic program advisors to learn more about the options we offer for LSAT exam preparation.

Hello, I just wanted to let you know that the current class that i am taking is really helping my studies. George has been a great help and I thank you for fitting the class into my busy schedule.
- Simone (This student prepared for the LSAT with us)
Meet a Dhahran LSAT Tutor: Dana D.
Dana D. has been helping students in the Dhahran area with their preparation for the LSAT, along with their law school coursework, since her own time in law school. She has helped a wide variety of students in a large selection of disciplines with many different facets of law school studies, including LSAT students with Manhattan Review.
Dana's many years of experience with helping students in the wide variety of subject matters that the legal field requires its students to study has given her a large range of methods for teaching the various problems that the LSAT offers. In her spare time, she enjoys traveling to other countries, and generally enjoying the days when the weather is nice by walking in the park.