LSAT Prep Courses in Denver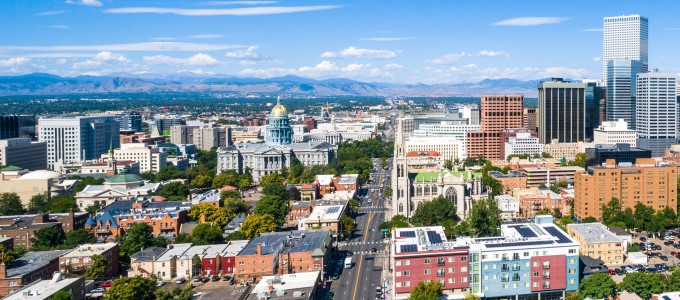 In this day and age, there are always constant demands on a person's schedule, especially if you're trying to strive for something more. Perspective law students, in particular, know this better than anyone else. At Manhattan Review, we know and understand the obstacles that students face and have designed a highly effective Law School Admission Test, or LSAT, test prep program to help you succeed in achieving your highest LSAT score possible.
Since 1999, Manhattan Review has been providing Denver students with a la carte test prep services. What does this mean? It means that we go above and beyond to deliver students top notch private tutoring from top professionals in their field, interactive online courses and real world practice tests that mimic the real LSAT, all within their availability. No other test prep program in the world has been able to deliver the same results with such consistency, which is why our reputation at Manhattan Review Denver speaks volumes upon mention.
All the top law schools in Denver, including Sturm College of Law at the University of Denver, know and expect the best students from our LSAT test prep program because that's exactly what we have provided to area law schools for over 15 years. Graduates of the Manhattan Review LSAT test prep program also go on to get hired with the top law firms in the Mile-High City as well. Manhattan Review is synonymous with results and that's exactly what we intend to deliver to you if you enroll in our LSAT test prep program.

Hello, I just wanted to let you know that the current class that i am taking is really helping my studies. George has been a great help and I thank you for fitting the class into my busy schedule.
- Simone (This student prepared for the LSAT with us)
Denver
Primary Course Venue:

Manhattan Review GMAT GRE LSAT Prep
Denver Teaching Center at the Hyatt
650 15th Street
Denver, CO 80202

Phone: (303) 309-4028

NOTE: We do NOT typically have staff at the venue, so email us before visiting the venue.
Meet a Denver LSAT Tutor: Aimee C.
Like so many perspective law students, Aimee had an impeccable academic record coming out of Aspen University in Denver with a Bachelor of Science in Criminal Justice. She worked hard to obtain a score of 174 on the LSAT, which helped her get into one of the top law schools in the country, the University of Colorado Boulder. She would later return back to her hometown of Denver to practice law in the global city, after completing the nationally praised program.
Back in Denver, Aimee worked for nearly ten years as a defense attorney with one of the most respected firms in Denver before joining the elite group of Manhattan Review private LSAT tutors. For Aimee, working with students at Manhattan Review is about giving back to the community that she grew up in. Although she just made partner at her firm a year ago, her students would never know the difference because she has never allowed her responsibilities to conflict, which isn't an easy task for a married mother of two.
Forever the consummate Denver fan, Aimee not only lives and works Denver, but is also raising her twin boys to be Broncos, Rockies and Nuggets fans. Aimee often runs into her students from Manhattan Review outside of the classroom at games from the various Denver teams, which is fine by her. She considers the students an extension of her own family and encourages them to reach out to her with questions and concerns regarding test taking strategies and especially the law.