LSAT Prep Courses in Cairo (Egypt)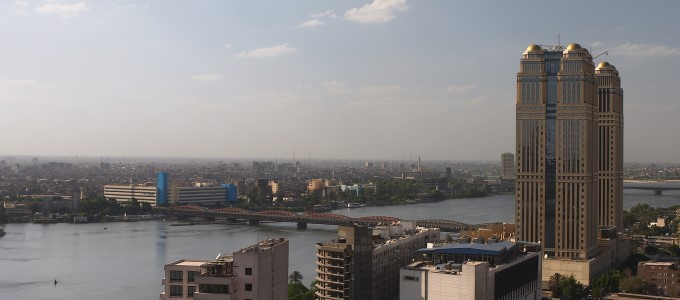 High scores on the Law School Admission Test (LSAT) greatly increase the chances of acceptance to law schools in the United States. Cairo students preparing for the LSAT can achieve their desired test scores with Manhattan Review's LSAT programs and services, including on-site LSAT prep courses, online LSAT classes, private LSAT tutoring, and LSAT practice tests. Our students become highly proficient test-takers with proven study techniques and test-taking strategies that maximize score gains. We are a test prep firm with many years of industry experience, and Manhattan Review has been teaching LSAT prep to students in Africa, Asia, Europe, North America, and South America since 1999. We've hired Cairo's most effective and engaging LSAT tutors and classroom instructors, who put all of their credentials and experience to work ensuring that our students perform as well as possible. The LSAT is not an easy exam, but it can be mastered with the right instruction. Get started today by contacting Manhattan Review for more information on our LSAT services for law school applicants in Cairo.
With five multiple-choice sections and a writing assessment, the LSAT evaluates a large set of academic skills. The LSAT's logical reasoning section requires students to analyze arguments by finding assumptions, conclusions, and flaws. The reading comprehension of the exam tests the ability to find information, determine main points, and infer related ideas from reading passages in several academic disciplines. LSAT analytical reasoning, also known as "logic games," requires test-takers to draw conclusions from a given set of facts. On the LSAT writing sample, students must choose between one of two given positions and defend their choice with a written essay. Manhattan Review's LSAT prep courses and private tutoring plans are based on proven strategies for the development of all of these skills in the specific ways they are tested on the LSAT. Our LSAT tutors and instructors use original instructional methodologies and comprehensive course materials to facilitate substantial improvements in all types of LSAT exercises. You'll arrive at the test center on test day with the confidence that comes from thorough preparation.
Manhattan Review has helped thousands of students around the world receive the LSAT scores necessary for acceptance into great law schools. Our former LSAT students have been admitted to the law schools at Harvard, Yale, Stanford, the University of Chicago, the University of Pennsylvania, Georgetown, the University of Virginia, the University of Michigan, UC Berkeley, UC Hastings, Columbia, Duke, New York University, Vanderbilt, UCLA, the University of Texas, and many more. All of these law schools are among the institutions with highly favorable employment outcomes for their graduates, which should be a primary consideration for all prospective law students. Manhattan Review LSAT clients have eventually gone on to successful legal careers at Fortune 500 companies, government agencies, public interest organizations, and major law firms, and some have started their own practices. With Manhattan Review's LSAT prep courses and private tutoring in Cairo, you can take an important step toward securing a bright future in the legal profession.

Hello, I just wanted to let you know that the current class that i am taking is really helping my studies. George has been a great help and I thank you for fitting the class into my busy schedule.
- Simone (This student prepared for the LSAT with us)
Cairo
Primary Course Venue:

InterContinental Citystars Cairo
Corniche El Nil
Cairo 11511, Egypt

NOTE: We do NOT typically have staff at the venue, so email us before visiting the venue.
Meet a Cairo LSAT Tutor: Sherman S.
Sherman S., a native of San Francisco, California, is a graduate of UCLA and the University of California's Hastings College of the Law. He has been a practicing attorney since 2010, and has been teaching LSAT prep since his first year of law school in 2007. He relocated to Cairo last year for a job as in-house counsel with an Egyptian firm that does a substantial amount of business in the United States.
Sherman's LSAT teaching uses exercises that relate LSAT content to situations commonly encountered in the legal profession. "People don't realize how much the LSAT's logic games, for example, imitate the deduction skills necessary to succeed in court," he says. "By helping my students make these sorts of connections, I'm motivating them to work harder on their LSAT preparation."