LSAT Prep Courses in Brussels (Belgium)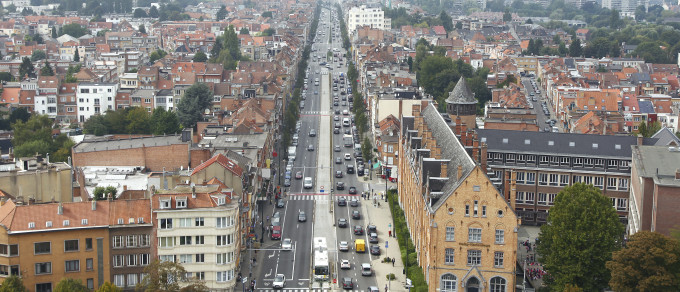 Manhattan Review is the top resource in Brussels for highly effective Law School Admission Test (LSAT) preparation services. Manhattan Review study options and additional services available to Brussels students include LSAT prep courses in online format, LSAT classes in on-site format, private LSAT online tutoring, individual LSAT tutoring in on-site format, and LSAT practice tests. All of Manhattan Review's local LSAT programs feature the most effective course content, the most proven course materials, and the most qualified test prep educators in Brussels. Our learning plans will help you master test content, study strategies, and testing skills to give you your best possible chance of receiving your highest possible LSAT score. Since we offered our first test prep courses in 1999, Manhattan Review has taught hundreds of thousands of students how to improve their odds of undergraduate or graduate program acceptance through elite test scores. Our company combines the resources of a global organization with the regional savvy of a local firm. Begin preparing for the LSAT in Brussels today with Manhattan Review.
The website of the American Bar Association is a useful resource for law school applicants and LSAT test-takers. One particularly interesting metric viewable on this website is the total number of law school alumni who have secured long-term, full-time jobs requiring bar passage within nine months of finishing their JDs. In the most recent year for which data are available, this figure was about 68%. Because the majority of students attend law school with this job category as their goal, this can be a distressingly low number (it is not encouraging to know that nearly one in three recent law school graduates fail to immediately obtain permanent positions as lawyers). The good news, however, is that employment outcomes vary considerably by institution, with the top programs boasting placement rates of 95% or higher and the lowest-ranked programs reporting rates as low as 35%. The programs with the best employment outcomes typically require the highest LSAT scores. An investment in LSAT prep is therefore an investment in the rest of your career: High LSAT scores produce acceptance to strong programs, which in turn create good job opportunities.
Manhattan Review's LSAT prep courses and LSAT private tutoring plans have helped our clients gain admission to a long list of highly selective programs, including Harvard Law School, Yale Law School, Georgetown Law Center, the University of California's Hastings College of the Law, Northwestern University's Pritzker School of Law, Stanford Law School, the University of Michigan Law School, and many more. Former Manhattan Review LSAT students have been hired in every area of legal practice and by every type of organization, including Fortune 500 companies (such as Microsoft, World Fuel Services, Walgreens Boots Alliance, Prudential Financial, and Lockheed Martin) and firms in Brussels (such as Brussels Regional Investment Company, Belgian Investment Company for Developing Countries, Proximedia Group, AG Real Estate, and Keytrade Bank). Begin working toward a successful legal career by contacting Manhattan Review in Brussels today for more information on our LSAT preparation services. Let's discuss LSAT course options, scheduling, and any questions you might have.

Hello, I just wanted to let you know that the current class that i am taking is really helping my studies. George has been a great help and I thank you for fitting the class into my busy schedule.
- Simone (This student prepared for the LSAT with us)
Brussels
Phone: +32-2-808-5163

Primary Course Venue:

Sheraton Brussels Hotel
Place Rogier 3
Brussels 1210, Belgium

NOTE: We do NOT typically have staff at the venue, so email us before visiting the venue.
Meet a Brussels LSAT Tutor: Cristian G.
Cristian G. was born in Brazil but grew up in Paterson, New Jersey. His outstanding SAT scores led to a scholarship to Princeton University, where he completed a bachelor of arts in history. Scoring in the top 1% of all LSAT students, he received several offers of law school admission, and chose the University of Virginia, where he earned a juris doctor. He began his LSAT teaching career while he was a law student.
After practicing law in the Richmond, Virginia area, Cristian moved to Brussels in 2015. He is currently working as a legal consultant to various international firms while teaching LSAT prep on a part-time basis. His LSAT instruction has helped facilitate acceptance into several top law schools in the United States. In his sparse free time, Cristian enjoys following the New Jersey Devils and the New York Yankees.