LSAT Prep Courses in Boulder (Colorado)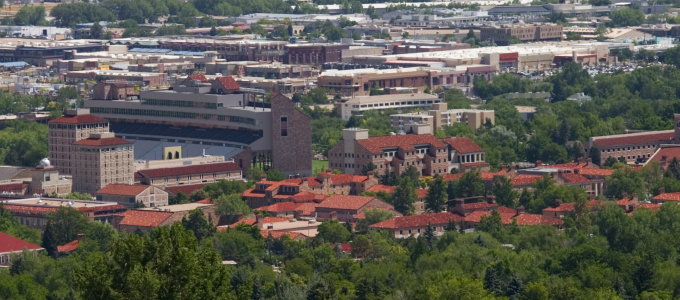 For prospective law students in Boulder, the Law School Admission Test, or LSAT, is one of the most critical parts of the application process. Implemented by an increasing number of law schools around the world to measure preparedness and potential for success both in law school and as a future lawyer, the LSAT ultimately serves as a necessary tool to find the best and brightest of talent, which can add a tremendous amount of pressure on applicants to earn their highest possible score and potentially affect their performance on test day. With adequate test preparation, however, it is possible to reach your desired LSAT test scores, with confidence. Manhattan Review's top rated LSAT test prep consultant services is specially designed for that purpose: To help give prospective law students the necessary foundation they need to achieve their LSAT testing goals.
Over 15 years ago, Manhattan Review was created to fulfill a need unlike any other test prep service around: To provide industry-leading LSAT test prep consultant services to prospective law students, like you, that would help them to achieve their best possible LSAT scores. We are able to meet our goals each year by offering law school hopefuls the opportunity to custom design their own learning plan. This gives our participants the chance to be more involved in the learning process and helps them to become more invested in the outcome of the program. Although we do offer two distinct types of learning approaches, modern and traditional, each participant is able to customize their individual learning plans according to their own learning style and needs, making necessary adjustments as needed along the way to maximize their results. Whether our participants are more responsive to an independent learning style, in which case we offer an online version of our LSAT test prep program, or our participants are more responsive to one-on-one interaction with an instructor, in which case we offer private tutoring sessions with some of the top professionals in Boulder, we have every type of learning style and need covered in our program. We also give each of our participants access to our library of supplemental learning materials such as our LSAT practice tests, another important part of our unique program that helps our participants to achieve their goals.
At Manhattan Review, we invest in every prospective law student that comes to our LSAT test prep program, taking care to give them world-class LSAT test prep consultant services so that they can achieve success in Boulder, starting with their best possible score on the LSAT. As a result, both the academic community and the local business community including the top law firms have consistently shown support for both Manhattan Review and our LSAT test prep students. Specifically, our LSAT test prep participants have gone on to attend the US News ranked University of Colorado Law School as well as work for the top law firms and employers in Boulder including IBM, Covidien PLC, Emerson Process Management, Whole Foods Market Inc., Qualcomm Inc., Ricoh Company LLC, Markit, GE, The Hain Celestial Group Inc., Elevations Credit Union, Spectra Logic Corp., Wells Fargo, CP+B, Zayo Group, Google Inc., Rally Software Development Corp., Research Electro-Optics Inc., LogRhythm Inc., Boulder Brands, Inc., Corden Pharma Colorado, McGuckin Hardware, Leanin' Tree Inc., Active Interest Media, and SolidFire Inc. No other LSAT test prep consultant service gives prospective law students the tools and resources to achieve their testing goals or the competitive advantage over their peers like Manhattan Review. Contact Manhattan Review today to learn more about achieving a competitive advantage, starting with your best possible LSAT score.

Hello, I just wanted to let you know that the current class that i am taking is really helping my studies. George has been a great help and I thank you for fitting the class into my busy schedule.
- Simone (This student prepared for the LSAT with us)
Boulder
Primary Course Venue:

Manhattan Review GMAT GRE LSAT Prep
Boulder Teaching Center at the Marriott
2660 Canyon Boulevard
Boulder, CO 80302

Phone: (303) 468-0655

NOTE: We do NOT typically have staff at the venue, so email us before visiting the venue.
Meet a Boulder LSAT Tutor: Adam D.
Before joining our team of elite private tutors at Manhattan Review five years ago, Adam enjoyed a fast-paced lifestyle as a corporate defense attorney. For nearly seven years, Adam played an instrumental role in helping his firm to achieve great success, which then translated to professional achievements for him as well. Now, as a senior partner with one of the leading corporate firms in Boulder, Adam is considered a local expert in his profession, particularly after successfully handling some of the biggest cases in the past several years. One of the benefits of being a partner is that Adam has the opportunity to work with and develop up and coming talent in his hometown. Five years ago, Adam happened upon Manhattan Review's LSAT test prep where he saw an additional opportunity to help future lawyers.
As a trusted member of our team of world-class instructors, Adam is pivotal in helping us to deliver state-of-the-art LSAT test prep consultant services to prospective law students in Boulder. Full of energy and always ready for a challenge, Adam is passionate about helping our participants to achieve their goals, often taking the necessary time to help them to revise their learning plans, as needed, to ensure their maximum benefit from the program. A natural with respect to academic performance, Adam has an inherent sense of how to achieve optimal results, a skill he learned growing up and now enjoys the opportunity to pass along to others the lessons he has learned, both academically and professionally, in an effort to help them achieve success in Boulder as well. We are thrilled to have an exceptional instructor, like Adam, on our LSAT test prep team at Manhattan Review.