LSAT Prep Courses in Boston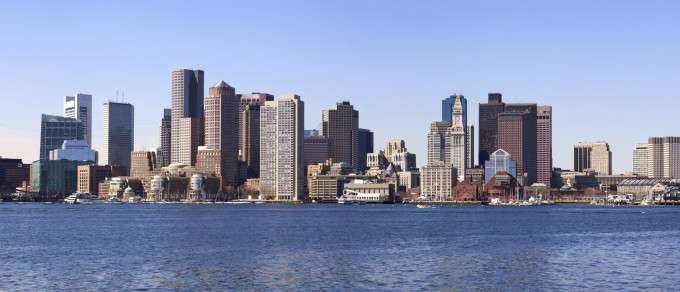 LSAT Preparation in Boston (Massachusetts)
Passing the LSAT is critical to go on to law school and begin your career. Getting a high score on the LSAT, on the other hand, will make your application stand out and give you even more opportunities to land your dream job. We can help you differentiate yourself from the throngs of students in Boston seeking a J.D. Manhattan Review has analyzed and inspected the LSAT from every angle. With the aid of our effective LSAT resources, you can approach this exam with ease and confidence.
With Harvard Law School in Boston's backyard, it's time to be proactive about striving for the very best, top-ranked names in the industry. Boston College, Boston University, Massachusetts School of Law, New England School of Law, Northeastern University, and University of Massachusetts all offer exceptional programs that will set the foundation for your future success in the field of law.
Get the attention of the top law firms in New England by placing in the top percentiles on the LSAT and launching your law education. We offer a variety of LSAT test prep courses, private tutoring in Boston, and Interactive Online Courses. We can custom-fit our results-driven syllabus to specifically match your learning style and needs. Learn more about our top educated, carefully chosen LSAT tutors in Boston to see who can help you achieve your milestone goals.

Hello, I just wanted to let you know that the current class that i am taking is really helping my studies. George has been a great help and I thank you for fitting the class into my busy schedule.
- Simone (This student prepared for the LSAT with us)
Boston
Primary Course Venue:

Manhattan Review GMAT GRE LSAT Prep
Boston Teaching Center at the Sheraton
39 Dalton Street
Boston, MA 02199

Phone: (617) 861-4086

NOTE: We do NOT typically have staff at the venue, so email us before visiting the venue.
Meet a Boston LSAT Tutor: Harry S.
Get introduced to top-notch materials with a personal tutor that's a current law student at Harvard Law. Who better to take advice from than someone who recently went through all the hoops and came out victorious? Harry knows the ins and outs of the law school admissions process, and he applies his own experience of the LSAT to help his students. Having scored in the 99.7th percentile on the exam, Harry is an exemplary example of qualified Boston-area tutors sharing their knowledge and success with others hoping to follow in their paths. His several hundred hours of cross-disciplinary tutoring experiences will translate into a learning system that works for you.
Harry is well prepared with personalized problem sets that tackle areas of weakness and thorough coaching of the entire admissions process. Harry will help you get excited about the possibilities for your law school education. He applied to several schools in the Boston area and can tell you more about his process to get where he is now. Even if your law studies take you beyond the borders of Massachusetts, Harry will be an indispensable resource as you move forward to pursue your career. When Harry isn't tutoring, he's reading law textbooks cover-to-cover and active in several clubs including a volunteer service organization.