LSAT Prep Courses in Bellevue (Washington)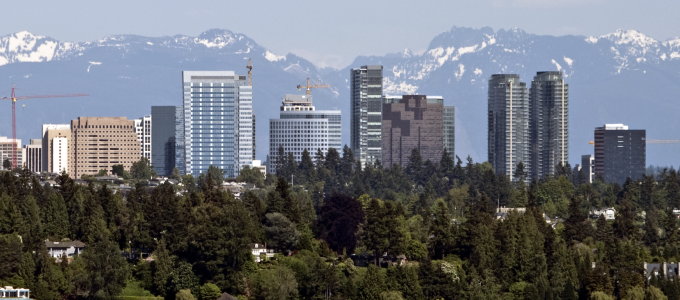 Looking for a world class LSAT study guide from a prominent leader in the exam prep industry? Manhattan Review has been the go to resource in the test prep industry for over fifteen years. Being the only exam prep company founded by a professor, we take it seriously to only seek out and retain instructors who are highly educated as well as passionate. To get your foot in the door of the country's top law schools, it's imperative to differentiate yourself from the massive number of applicants. Manhattan Review has deconstructed the exam in order to create an unsurpassed LSAT study guide. Bellevue students can choose from several types of LSAT courses from Interactive Online Courses to our most popular and proven private tutoring. Past students of ours have graduated from Yale, Harvard, Brown, Stanford and Georgetown. While others have stayed close to home and graduated with law degrees from the University of Washington Law School, Seattle University School of Law and Gonzaga University School of Law.
Have a top law school you'd like to attend? Let our distinguished and dynamic Bellevue LSAT tutors help you get accepted. Our tutors are not only there to help you feel confident on exam day, but also help you sort through the multitude of acceptance letters in order to decide which program is best for you. We know no two students are the same and that's why we have the personalized exam prep in the industry. First our friendly and caring administrative staff pairs you with the perfect tutor suited to your learning style. Then, caring and detail-oriented instructors will sit down with you and work out an individual learning plan one-on-one. From there, we have seen students ace the exam and attend their first choice school; often one of the nation's leading law schools. Let us help you be one of those success stories.
Law programs in Washington State have been flooded with applications in recent years and Bellevue students looking to put their application to the top of the pile have come to the right place. Our years of exam prep, beginning with the benchmark series Turbocharge your Prepbook, have placed at the forefront in standardized test prep. We have helped thousands of students either improve their LSAT scores or attain a top score on the first test. We understand how important it is to place in the top percentiles on the exam all law schools use to determine who gets in and who does not. That's why we have taken the time to know the ins and outs of the exam, carefully chosen top notch instructors, and lastly created a unmatched curriculum. Our students have the benefit of over fifteen years of exam prep behind them and on exam day, they walk in feeling confident and ready. We invite you learn about one of our talented and knowledgeable Bellevue tutors below.

Hello, I just wanted to let you know that the current class that i am taking is really helping my studies. George has been a great help and I thank you for fitting the class into my busy schedule.
- Simone (This student prepared for the LSAT with us)
Bellevue
Primary Course Venue:

Manhattan Review GMAT GRE LSAT Prep
Bellevue Teaching Center at the Hilton
300 112th Avenue Southeast
Bellevue, WA 98004

Phone: (425) 449-4102

NOTE: We do NOT typically have staff at the venue, so email us before visiting the venue.
Meet a Bellevue LSAT Tutor: Claudia K.
Claudia attained an impressive 178 on her LSAT and went on to gradate from the prestigious Georgetown University Law Center. She was able to improve her score from 155 to over 170 in just one summer. Whether you are like Claudia looking to boost your score or taking the exam for the first time, she has the firsthand experience to help you succeed.
She has taught at both the one-on-one level as a tutor in Bellevue and as a teacher in a large classroom setting. Described as a down-to-earth and approachable LSAT tutor, Claudia enjoys explaining concepts in new and creative ways. Over the years, Claudia has seen it all when it comes to questions on the LSAT. Utilize her breadth of knowledge and experience towards your own high percentile score.
Outside the classroom, a fun fact about Claudia is she is zealous about baking. Her students brag most often about her chocolate chips cookies she brings to study sessions. Having Claudia on your side is invaluable as she is quite familiar with the law school options. She herself had a plethora of choices before choosing Georgetown.