LSAT Prep Courses in Bangkok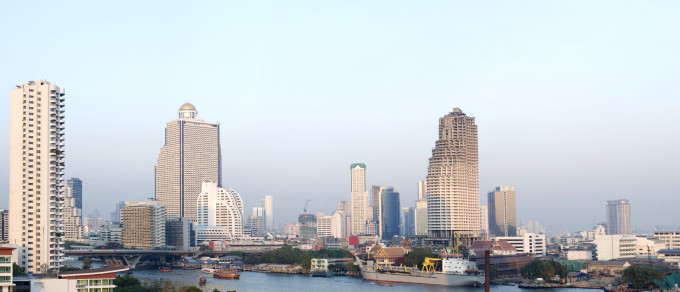 LSAT Preparation in Bangkok (Thailand)
Law programs are naturally competitive, and it's crucial that you get ahead of the curve to succeed. Start your up-and-coming career in law with the help of Manhattan Review. Our boutique test prep company has been deconstructing the LSAT exam since 1999, delivering a more manageable study guide and resources for students seeking top scores. In Thailand alone, we have helped hundreds of students achieve results that have led to long-term success.
We understand that our test prep pupils learn at different paces and with a variety of techniques. We also recognize that many ambitious Law School applicants already have a full plate with academic coursework and jobs to offset the costs of higher education. That's why we have made the most approachable and assessable programs possible for any learner. You can register for a full-length classroom course to tackle the LSAT in person here in Bangkok. You can attend virtual Interactive Online Courses, where you will still be part of the program and can actively participate. Or, you can connect with a private tutor when it's most convenient for you, and an experienced professional will help you prepare with personalized attention and customized support.
Ready to get your foot in the door of the country's top law schools? The test prep steps you take today can impact the remainder of your career in the legal industry. Top scores yield stronger applications, which will help you get admitted to the most prestigious programs. Then you are on the fast track toward networking with top attorneys and legal professionals and establishing yourself in this impressive industry. The work that you do today is an investment in all that is to come, whether you ultimately want to make partner, represent major corporations, tackle environmental issues, or become a Supreme Court Justice.
Just look at the quick snapshots of our LSAT instructors in Bangkok. As well-educated educators, the common thread among all our test prep teachers is proven success personally and professionally. Combined with our unrivaled course syllabus and LSAT practice tests, we will help you master the logic and techniques that will dramatically improve your score. We have worked with students who have graduated from the finest law schools in the world, including Yale, Harvard, Stanford, University of Oxford, University of Cambridge, University of British Columbia, National University of Singapore, University of Tokyo, and so many more.
Where would you like to continue your education? Get into your first-choice school by making your application as solid as possible. In Thailand, you can take advantage of terrific higher learning opportunities at the local level. Let's make sure you get the results to gain admission to schools like Chulalongkorn University - Faculty of Law, Krirk University - Faculty of Law, Siam University - College of Law and other notable options nearby.

Hello, I just wanted to let you know that the current class that i am taking is really helping my studies. George has been a great help and I thank you for fitting the class into my busy schedule.
- Simone (This student prepared for the LSAT with us)
Bangkok
Primary Course Venue:

Sheraton Grande Sukhumvit
250 Sukhumvit Road
Bangkok 10110, Thailand

Phone: +66-6-0003-5529

NOTE: We do NOT typically have staff at the venue, so email us before visiting the venue.
Meet a Bangkok LSAT Tutor: Ryan T.
Born in Quebec, Ryan attended University of Toronto for his undergraduate degree studying Political Science and French. Wanting to pursue International Law, he scored scored 179 on his LSAT and then received his JD from Université de Montréal. Originally, Ryan scored a 155 on the exam – it took more LSAT practice tests and prep work to catapult his score to a high percentile. This is where the student first gained an edge in understanding the underpinnings of this complex exam.
His career took a number of interesting twists and turns following his exit from Law School, as he found himself more satisfied in a classroom than a courtroom. He became a college professor, taking tenure first at Boston University, then at New York University. His wife, a high-level executive at a major corporation, had the opportunity to advance her career by relocating to the Bangkok area. The couple lived in Jatujak and Suanluang before settling closer to the city. Here Ryan was happy to take a position at Siam University.
Almost as an extension of his professional track, it became a natural progression that Ryan teamed up with Manhattan Review. His insight into the LSAT made him a valuable addition to the team, with the knowledge and experience to really help his students improve their scores. When Ryan isn't training graduate and postgraduate pupils, he's traveling with his wife, hiking with his Yellow Lab Sam, or adding records to his extensive vinyl collection.