LSAT Prep Courses in Austin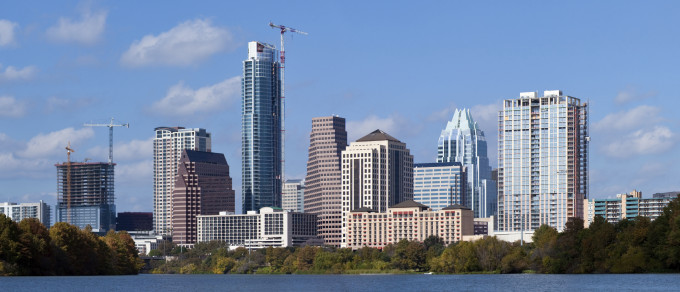 LSAT Preparation in Austin (Texas)
We here at Manhattan Review have created the best LSAT prep courses for students who seek top scores on the exam. If you want to get into the country's top law schools, it is imperative that you make your application shine from the middle of a massive stack. That's where we come in. We've deconstructed and analyzed the LSAT exam to create an unparalleled study guide, and then we've brought these tools to Austin. You choose from several types of LSAT courses and we work with you, from private tutoring in your city to Interactive Online Courses. We encourage you to look at our experienced Austin LSAT tutors' profiles.
Students who have come to us for help have gone on to receive diplomas from the law schools that turn out the nation's most successful attorneys. Yale, Stanford, Harvard, Northwestern, and NYU top this list of success stories. You achieve the best LSAT score, and then you take your pick from the droves of law schools to find the best program for you.

Hello, I just wanted to let you know that the current class that i am taking is really helping my studies. George has been a great help and I thank you for fitting the class into my busy schedule.
- Simone (This student prepared for the LSAT with us)
Austin
Primary Course Venue:

Manhattan Review GMAT GRE LSAT Prep
Austin Teaching Center at the Hilton
500 E 4th Street
Austin, TX 78701

Phone: (512) 275-6960

NOTE: We do NOT typically have staff at the venue, so email us before visiting the venue.
Meet an Austin LSAT Tutor: Elle W.
Elle scored 179 on her LSAT and then graduated from Harvard Law. What's most impressive about Elle's score is that no one even expected her to go to law school; she had loved working on her undergraduate degree in fashion merchandising, and had been very involved with philanthropy and volunteer work, but her family expected her to just go into business for her dad when she graduated. Elle had other plans in mind. She studied hard, very hard, and it was the studying that allowed her to achieve her dream of attending Harvard Law and eventually interning for one of the top law firms on the east coast.
Whether you'll be taking the LSAT for the first time or are looking for a better way to study, Elle has the experience to help you. She has taught both in a classroom setting as well as having done one-on-one tutoring. Bubbly and vivacious, Elle doesn't know the meaning of the word "no". She encourages and lifts up her students, not giving up until they reach their potential, even if that requires a bit of creativity. It's not unusual to see Elle dancing and singing and playacting in the classroom: anything to engage her students and make learning accessible.