LSAT Prep Courses in Athens (Greece)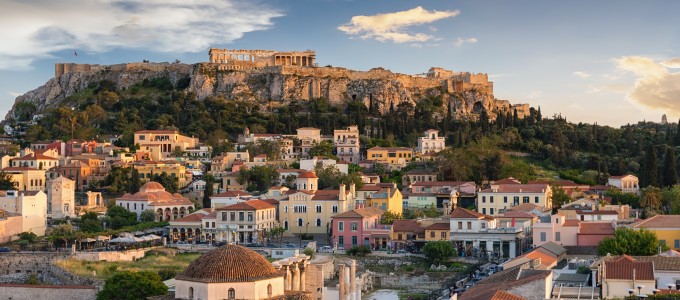 The Law School Admission Test (LSAT), a renowned standardized examination, is significant for admissions committees in gauging a student's intellectual prowess and potential for remarkable academic achievements. Thorough and meticulous preparation, aimed at enhancing one's performance on the test day, emerges as an imperative element for individuals aspiring to secure admission into esteemed law schools. Prospective LSAT examinees seeking adequate test preparation should consider Manhattan Review. With a rich legacy spanning over two decades, Manhattan Review has consistently delivered unparalleled standardized test prep to students within and beyond Athens. By allowing students to tailor their preparation package, Manhattan Review ensures an optimal learning experience that aligns with their needs and preferences. Students who collaborate with Manhattan Review to embark on their LSAT preparation journey will have the advantage of accessing diverse resources. These include group courses, private tutoring, and practice exams, which can be utilized in a customized manner, either independently or in conjunction with each other, as per their unique requirements.
Students who choose to collaborate with Manhattan Review for their LSAT preparation can avail themselves of diverse advantages, enabling them to optimize their academic journey. Furthermore, they gain the invaluable opportunity to learn from highly experienced instructors who have successfully guided numerous students in their quest to excel in the LSAT. Manhattan Review allows students to engage in our distinguished group courses and personalized tutoring sessions, available in either online or in-person formats, catering to individual preferences. Our private tutors are delighted to collaborate with their students at any agreed-upon location within the enchanting Athens area, ensuring the utmost convenience and comfort. The private tutors at Manhattan Review have the unique advantage of providing personalized and adaptable instruction tailored to address each student's abilities and challenges. Moreover, students who utilize Manhattan Review's practice tests will benefit from the assurance that these exams are meticulously updated yearly to reflect the latest design and scope accurately.
Using Manhattan Review as a trusted resource, students acquired profound insights into the essential requisites for achieving remarkable scores on the LSAT examination while enhancing their comprehensive grasp of its contents. Through their collaboration with Manhattan Review, students have successfully utilized their exceptional LSAT scores to gain admission into a diverse range of prestigious law schools across the globe. Notable institutions such as Stanford University, Tilburg University, University of Michigan-Ann Arbor, UNSW Sydney, Humboldt University of Berlin, Georgetown University, Vrije Universiteit Brussel, Hebrew University of Jerusalem, and numerous others in various locations and disciplines have welcomed these accomplished individuals. Furthermore, students have adeptly leveraged their exceptional academic foundations acquired at these reputable institutions, guaranteeing their seamless integration into many professional spheres, including prestigious Fortune 500 enterprises. Call or email one of Manhattan Review's academic advisors today to discover your LSAT prep options.

Hello, I just wanted to let you know that the current class that i am taking is really helping my studies. George has been a great help and I thank you for fitting the class into my busy schedule.
- Simone (This student prepared for the LSAT with us)
Athens
Primary Course Venue:

Hilton Athens Hotel
46 Vassilissis Sofias Avenue
Athens 11528, Greece

NOTE: We do NOT typically have staff at the venue, so email us before visiting the venue.
Meet an Athens LSAT Tutor: Aikaterini D.
Upon completing her education at The University of Melbourne and returning to her beloved Athens, Aikaterini has devoted her time and expertise to empowering students in the Athens area in their quest for success in standardized tests, notably the LSAT. Her unwavering commitment to student growth and her partnership with Manhattan Review has enabled her to extend her support to a diverse range of Athens students, catering to their unique needs across various test-taking scenarios.
Aikaterini's approach to assisting her students with the LSAT examination suits their needs, regardless of the setting - a collaborative environment or through personalized one-on-one guidance. Beyond her dedication to empowering students in Athens in their pursuit of standardized test success, she also harbors a penchant for indulging in the pleasure of riding the funicular to Lycabettus Hill, where she revels in the enchanting vistas that unfold, offering a captivating panoramic tapestry of the city.