LSAT Prep Courses in Arlington (Texas)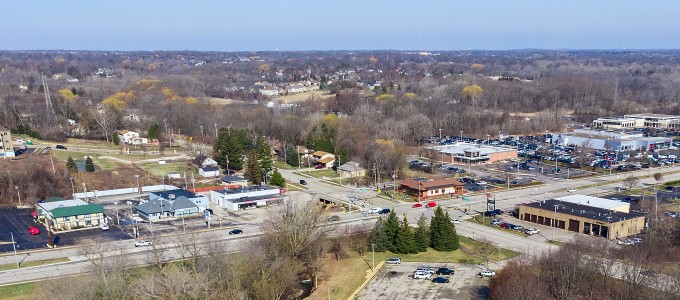 Students from the Arlington area who are looking for assistance in their test preparation for the Law School Admission Test, or LSAT, should look to Manhattan Review for a full, wide-ranging set of options available for anyone who is looking to help themselves in their study goals. Manhattan Review has been providing a wide variety of options for LSAT exam preparation for students in and out of the Arlington area since 1999. Students who work with Manhattan Review can choose among the options of group courses, private tutoring, and practice exams to help them in reaching their target score and improving their overall exam performance. Students can be reassured that Manhattan Review keeps its study methods perpetually updated to reflect the current formatting and content of the material that makes up the LSAT, and our practice exams reflect the most current state of the LSAT while our instructors have the best knowledge of what areas a student would potentially need to focus on in order to achieve the highest possible score.
Students who take advantage of a Manhattan Review instructor for the LSAT exam will have the ability to choose between in-person and online instruction for either the group courses or private tutoring depending on what they feel would be the best option for their studying. If working with a private tutor, Manhattan Review offers the ability to customize your lesson plan as necessary to fit your own strengths and weaknesses, allowing for a more well-rounded performance. Our instructors have all taken the LSAT for themselves, and several have retaken it to ensure that they have a more up to date picture of what material is on the exam and give their students more relevant guidance. With an increasing number of law school applicants looking to find academic assistance so that they can ensure a higher performance on the LSAT exam, having capable instruction and a wide variety of resources at your disposal is an important factor in LSAT exam preparation.
Students who have used Manhattan Review as part of their preparation for the LSAT exam have gone on to have a stronger performance on the test thanks to increased confidence in their abilities to perform, a better sense of time management, and a generally stronger knowledge of the breadth of topics that appear on the LSAT exam. Students have also managed to use their higher scores on the LSAT exam to ensure that their applications for some of the strongest law schools in the world have a higher success rate. Manhattan Review has successfully helped students preparing for the LSAT exam get into schools such as Harvard, University of Pennsylvania, Georgetown, Stanford, Yale, Duke, University of Chicago, and many more. Students have also managed to use these academic successes to help with their future career paths, with students working at prestigious law firms all across the country. Contact one of Manhattan Review's academic program advisors today to learn more about what we can offer you in your LSAT preparations.

Hello, I just wanted to let you know that the current class that i am taking is really helping my studies. George has been a great help and I thank you for fitting the class into my busy schedule.
- Simone (This student prepared for the LSAT with us)
Arlington
Primary Course Venue:

Manhattan Review Prep
Sheraton Arlington
1500 Convention Center Dr
Arlington, TX 76011

Phone: (212) 316-2000

NOTE: We do NOT typically have staff at the venue, so email us before visiting the venue.
Meet an Arlington LSAT Tutor: Carly S.
Carly S. spent several years in the Washington D.C. area before moving to the Arlington area to work at a law firm in the area. When she is not working in the area, she is also tutoring students with Manhattan Review to help them with their LSAT preparation. She has helped several students in the Arlington area with getting into their choice of law school.
Carly studied and earned her law degree from University of Pennsylvania, and has worked in a variety of different law-related fields in different parts of the United States. She has been helping students with their LSAT preparation since her time in law school. When she is not helping her students with their LSAT preparation, Carly likes to spend her free time playing soccer.