LSAT Prep Courses in Antwerp (Belgium)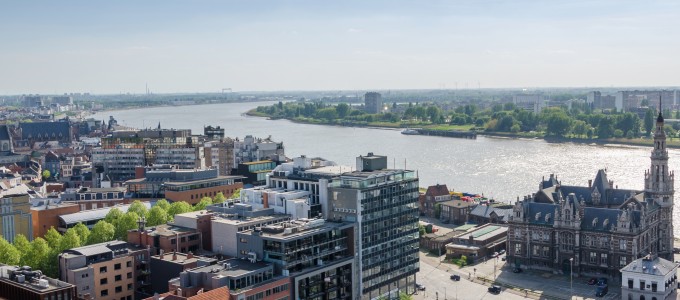 The LSAT plays a pivotal role in determining one's acceptance into esteemed law schools worldwide, serving as a vital gauge of an individual's ability to thrive amidst the demanding coursework within the chosen institution. Manhattan Review has been a trusted partner in guiding students toward LSAT success for over two decades. With an unrivaled track record, we have consistently proven to be the top choice for students in and around Antwerp seeking a comprehensive understanding of the LSAT's intricacies. Manhattan Review provides students various LSAT preparation options, including group courses, private tutoring, and practice exams. We understand that every student has unique needs and preferences, so we allow them to choose the combination of study methods that best suits their learning style. By offering these flexible options, we empower students to optimize their preparation and achieve remarkable performance on the LSAT. Moreover, we go beyond just study materials, providing additional benefits that ensure students make the most of their preparation journey.
Students who choose to engage in an LSAT course of study under the guidance of a distinguished Manhattan Review instructor will benefit from their vast expertise and proven track record of success in assisting countless students, both within and beyond the city of Antwerp, in their LSAT preparation. Moreover, our instructors offer the flexibility of in-person or online instruction, allowing students to select the learning format that best aligns with their preferences and needs. Manhattan Review is delighted to offer students access to meticulously crafted practice exams regularly updated to reflect the latest edition of the LSAT. This thoughtful approach guarantees that our students gain a comprehensive understanding of the exam's formatting and content, empowering them to excel on test day. Enrolling in personalized tutoring sessions with a Manhattan Review expert provides students with flexible scheduling and a meticulously tailored study plan. This remarkable opportunity empowers students to customize their learning experience, ensuring comprehensive coverage of their strengths and weaknesses. When students opt for a personal tutor from Manhattan Review, they select a suitable location in the Antwerp region to engage in their studies with the tutor.
Students who have had the privilege of studying with Manhattan Review to master the intricacies of the LSAT have experienced a profound transformation in their understanding of the subject matter, enabling them to excel on the day of the examination and effortlessly tackle further academic endeavors. Through their exceptional performance on the LSAT exam, students have successfully transformed their enhanced scores into admission offers from prestigious law schools such as Harvard, University of California Berkeley, Stanford, University of Essex, MC Gill University, Northwestern University, Purdue, Columbia, University of Washington, Oxford University, Universiteit Antwerpen, and numerous other esteemed institutions across diverse regions and fields of study. Students have successfully leveraged their experiences with Manhattan Review and their esteemed academic backgrounds at these institutions to embark on varied and prosperous career paths, encompassing many reputable organizations within and beyond the Antwerp region. Call or email one of Manhattan Review's academic advisors today to discover your GMAT prep options.

Hello, I just wanted to let you know that the current class that i am taking is really helping my studies. George has been a great help and I thank you for fitting the class into my busy schedule.
- Simone (This student prepared for the LSAT with us)
Antwerp
Primary Course Venue:

Hilton Antwerp Hotel
Groenplaats 32
Antwerp 2000, Belgium

NOTE: We do NOT typically have staff at the venue, so email us before visiting the venue.
Meet an Antwerp LSAT Tutor: Marie P.
Marie's commitment to guiding students in their journey towards standardized test success, particularly the LSAT, has been unwavering since her time at the esteemed University of Stirling. Even after graduating, she persistently supported aspiring scholars in our city, who sought to embark on their university endeavors, and those already immersed in their academic pursuits. Notably, Marie lent her expertise to students engaged in LSAT preparation alongside Manhattan Review, fostering their growth and achieving exceptional results.
Marie adopts a sophisticated and compelling method to facilitate students' comprehension of the LSAT material, equipping them with the essential skills to apply this knowledge to their future law school studies. In her leisure moments away from guiding Antwerp's aspiring law students, she indulges in the breathtaking vista of the revered St. Anna's Tunnel, relishing the majestic panorama.