LSAT Prep Courses in Ann Arbor (Michigan)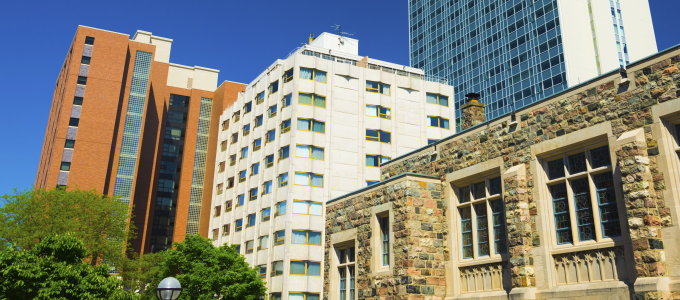 Manhattan Review has LSAT prep courses designed just for students seeking a top score. Have a top law school you'd like to get your foot in the door to? Look no further than Manhattan Review's state-of-the-art LSAT exam prep courses in Ann Arbor. We have combed the area for the finest, professional tutors who bring years of exam prep experience, knowledge and passion to their classrooms. We know that no two students are the same and carefully pair each student with an instructor who best suits their learning style. With our industry leading LSAT exam prep curriculum in hand, we have watched aspiring law students walk into the doors of Harvard, Columbia, Yale and Georgetown. Those wishing to stay in Ann Arbor have gained acceptance to the prestigious Ave Maria School of Law or the University of Michigan's Law School, which as of 2013 only had a 27% acceptance rate.
Don't take the chance of having limited law school options. Boost your LSAT score today with the help of our distinguished tutors. Perhaps you have yet to take the test and are unsure of what to expect. Since 1999, Manhattan Review has broken down the intricate LSAT exam and analyzed it from front to back. Our unmatched syllabus was created from this information and we confidently have helped thousands boost their LSAT score year after year. Whether you want to be a high-power attorney or one who helps those in need, we can help you gain acceptance into the law school of your choosing. Perhaps you don't have a school picked out; our expert tutors can help you make this crucial decision upon acing the LSAT.
Finding time to study is difficult with a busy schedule. Between our one-on-one private tutoring sessions and Interactive Online Courses, preparing for the LSAT has never been easier. We are flexible and are uniquely prepared to guide you towards success on exam day. Our courses were designed not for the masses, but rather for those truly seeking a top score. Let us guide you through the finish line towards a top LSAT score and eventually, a rewarding and successful career in law.

Hello, I just wanted to let you know that the current class that i am taking is really helping my studies. George has been a great help and I thank you for fitting the class into my busy schedule.
- Simone (This student prepared for the LSAT with us)
Ann Arbor
Primary Course Venue:

Manhattan Review GMAT GRE LSAT Prep
Ann Arbor Teaching Center at the Holiday Inn
3600 Plymouth Road
Ann Arbor, MI 48105

Phone: (734) 786-9587

NOTE: We do NOT typically have staff at the venue, so email us before visiting the venue.
Meet an Ann Arbor LSAT Tutor: Claudia K.
When Claudia first took the LSAT, she scored a mere 155. Over the course of a summer, Claudia was able to improve her score to above a 170. Now, she helps soon-to-be lawyers reach their dreams by assisting them in LSAT exam prep. Perhaps you are taking the test for the first time or even looking to boost your numbers, either way, Claudia has the first hand experience that is imperative to your success. She has seen it all when it comes to LSAT questions and is more than willing to share her expertise with her students.
Claudia will level with her students and never holds back telling them what they need to hear. She stays after class answering questions and re-explaining concepts in new ways if needed. As a private tutor, she will work one-on-one with you breaking down your core areas to improve on. She doesn't beat around the bush, and rather, lays out your individual learning plan to help you achieve a top LSAT score.
Claudia has nearly six years of LSAT test prep teaching experience and is also a great resource for law school admissions advice. She chose Columbia over a handful of other law schools that were eager to enroll her. She keeps in touch with numerous friends how graduated from Yale, Brown, Harvard and Georgetown so she always has updated information on each school. Between studying and choosing the right school, Claudia understands that her students get... hungry. So, she has been known to supply them with homemade baked goods from time to time. She has even been featured in Rachael Ray's magazine once for killer cupcakes.