LSAT Prep Courses in Anaheim (California)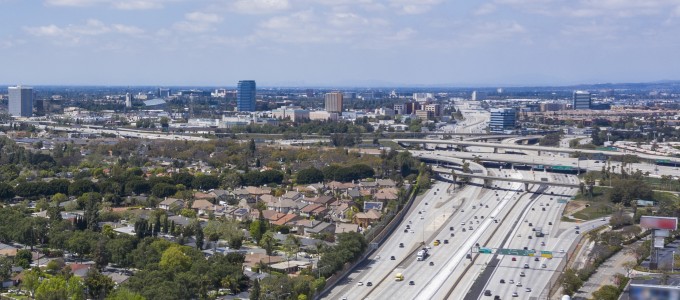 For many prospective law students, the Law School Admission Test, or LSAT, plays a pivotal role in the application process for law school and is potentially their biggest challenge as well. This is particularly true for the top law programs around the world including in the state of California near Anaheim. Used as a measurement tool to assess basic skills necessary for success in law school and as a future practicing lawyer, an applicant's performance on the LSAT and final score ultimately determine their admission into their school of choice, which can add a tremendous amount of pressure to prospective law students during the application process. The results of which can lead to inadequate LSAT test preparation and low scores. With the help of Manhattan Review's industry-leading LSAT test prep courses, your confidence will be unwavering on test day and you will receive the adequate test prep you need to achieve your best possible LSAT score.
For over 15 years, Manhattan Review has been the most trusted source for personalized, first-rate LSAT test prep consultant services, helping prospective law students all around the world to reach their LSAT testing goals. Specifically, our state-of-the-art LSAT test prep program is unlike any other simply because it offers our participants the opportunity to customize their own learning experience, our way of giving control back to the individuals so that they take more ownership of the entire process. The learning plans that they create typically take on one of two approaches: a modern approach, which consists of participants engaging in a mix of interactive online courses that they choose, and a traditional approach, which consists of one-on-one sessions with one of our exceptional private tutors. Additionally, each participant is invited to partake in our online supplemental learning materials including our LSAT practice tests, in an effort to ensure their adequate preparation for the LSAT.
In Anaheim, Manhattan Review has developed a reputation for working with the best and the brightest that the city has to offer. Even the neighboring cities have come to expect top talent from Manhattan Review as evidenced by their continuous support of our LSAT test prep students. Specifically, the top law programs near Anaheim including Trinity Law School at Trinity International University, Dale E. Fowler School of Law at Chapman University, Irvine School of Law at University of California, and the School of Law at University of California at Los Angeles have proudly accepted Manhattan Review's LSAT test prep students over the years because our participants have the highest LSAT scores and demonstrate the highest academic aptitude, which are the biggest indicators of success according law school admissions criteria. Similarly, the top law firms and employers in Anaheim including AT&T, Bridgford Foods, CKE Restaurants, Fujitsu, Ganahl Lumber, General Dynamics, Hewlett Packard, Isuzu, Kaiser Foundation, Northgate Gonzalez Markets, Panasonic, Tenet Healthcare, Toyota Financial Services, Universal Alloy, and Yogurtland are among the biggest supporters of Manhattan Review and our LSAT test prep participants, preferring to hire applicants affiliated with Manhattan Review because they believe as the top local law programs that Manhattan Review is the best at cultivating local talent. Let us help you achieve the success you were meant to achieve. Call Manhattan Review today.

Hello, I just wanted to let you know that the current class that i am taking is really helping my studies. George has been a great help and I thank you for fitting the class into my busy schedule.
- Simone (This student prepared for the LSAT with us)
Anaheim
Primary Course Venue:

Manhattan Review GMAT GRE LSAT Prep
Anaheim Teaching Center at the Marriott
700 West Convention Way
Anaheim, CA 92802

Phone: (714) 333-1403

NOTE: We do NOT typically have staff at the venue, so email us before visiting the venue.
Meet an Anaheim LSAT Tutor: Holly P.
Like so many professionals who are highly successful in their respective field, not long after becoming partner at her law firm, Holly began thinking about teaching opportunities and the like. Although her schedule doesn't necessarily afford her the chance to be an instructor full-time, it does allow her time to lend her expertise and talents to the growing number of prospective law students in Anaheim at Manhattan Review. What most people don't know about Holly is that she also struggled academically prior to entering college. In fact, it wasn't until she met with an academic advisor her junior year that she learned how to make the necessary improvements she needed to make to both increase her grade point average and learn the skills to help with her standardized test-taking.
As an elite private tutor for Manhattan Review in Anaheim, Holly is instrumental in helping us to deliver state-of-the-art LSAT test prep consultant services to law school applicants looking to earn their highest possible score on the LSAT. With the help of Holly, our LSAT test prep students are also given the foundation upon which they will be able to pursue success, both academically and professionally, in Anaheim. Although working with someone so knowledgeable and concerned is why they love to work with her, our students often praise Holly for going above and beyond to help students to reach their testing goals. Having instructors, like Holly, on our team is precisely why Manhattan Review is number one in LSAT test prep in Anaheim.