LSAT Prep Courses in Amsterdam (Netherlands)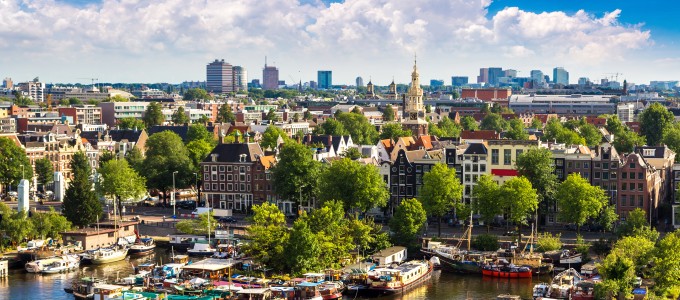 The Law School Admission Test (LSAT) is a crucial aspect of the admission process for law schools worldwide. It significantly predicts a student's success in managing the rigorous coursework that awaits them upon enrollment. It is the ultimate determining factor in acceptance to these esteemed institutions. For over two decades, Manhattan Review has been instrumental in guiding numerous students to achieve LSAT success. Our expertise in LSAT preparation is unparalleled, making us the go-to resource for students in Amsterdam and beyond who aspire to master the exam's content. Manhattan Review offers students a range of LSAT preparation options, including group courses, private tutoring, and practice exams, allowing them to tailor their study approach to their unique needs. Using these resources, students can confidently showcase their skills on test day and achieve their desired outcomes. In addition to our carefully tailored study programs, Manhattan Review provides additional advantages for students to optimize their preparation process.
Those who choose to study for the LSAT with a Manhattan Review instructor receive an exceptional opportunity to work with a highly skilled and experienced instructor who has helped numerous students from Amsterdam and beyond succeed on the LSAT. Additionally, students can choose between group courses or private tutoring, either in-person or online, ensuring that they can customize their LSAT preparation to fit their unique needs and preferences. Manhattan Review is pleased to offer students access to practice exams that are regularly updated each year, ensuring that our students will have a precise understanding of the format and content covered in the most recent edition of the LSAT. Our commitment to providing the most up-to-date materials is a testament to our dedication to helping our students achieve their academic and professional goals. Manhattan Review's private tutoring services offer students the convenience of flexible scheduling and the opportunity to create a personalized study plan tailored to their strengths and weaknesses. This tailored approach ensures comprehensive coverage of all subject matter and maximizes the student's potential for success. By enlisting the professional guidance of a Manhattan Review tutor in person, students have the flexibility and ease in their educational pursuits to select a suitable location in the Amsterdam region.
Through their experience with Manhattan Review, students have transformed their LSAT studies into a wealth of knowledge that has proven valuable on exam day and in their future academic pursuits. The students' impressive performance on the LSAT exam has translated into admission offers from an extensive range of esteemed law schools globally. These include prestigious institutions such as the University of Oxford, KU Leuven, Université Paris 1 Panthéon-Sorbonne, Humboldt-Universität zu Berlin, Ludwig-Maximilians-Universität München, University of Amsterdam, National University of Singapore, The University of Melbourne, Harvard University, University of Oxford, University of Cambridge, Columbia University and New York University, among numerous others spanning diverse geographical locations and academics. Through their academic experiences at these schools and collaboration with Manhattan Review, students have successfully transitioned into diverse career paths, securing positions in various companies within and outside of the Amsterdam area. Their achievements showcase the exceptional quality of education these institutions provide and the valuable skills and knowledge they have gained. Call or email one of Manhattan Review's academic advisors today to discover your LSAT prep options.

Hello, I just wanted to let you know that the current class that i am taking is really helping my studies. George has been a great help and I thank you for fitting the class into my busy schedule.
- Simone (This student prepared for the LSAT with us)
Amsterdam
Phone: +31-20-808-4399

Primary Course Venue:

Radisson Blu Hotel
Rusland 17
Amsterdam 1012 CK
The Netherlands

NOTE: We do NOT typically have staff at the venue, so email us before visiting the venue.
Meet an Amsterdam LSAT Tutor: Jens J.
Since his time at Leiden University, Jens has been providing invaluable assistance to students in their preparation for standardized tests, including the LSAT, with a remarkable level of sophistication. Upon completing his studies, he decided to stay within the vicinity and extend his services to aspiring and enrolled students seeking to excel in their standardized tests. He has dedicated himself to providing exceptional LSAT preparation through his partnership with Manhattan Review, all in the pursuit of helping individuals achieve their academic goals.
Jens' methodology for aiding students in grasping LSAT concepts aims to impart the skills to effectively apply the knowledge covered on the exam to their future law studies. In his leisure hours, when he is not engaged in mentoring the youth of Amsterdam, he indulges in the serene ambiance of GVB ferries, stationed at the waterfront exit of Central Station.