LSAT Prep Courses in Albuquerque (New Mexico)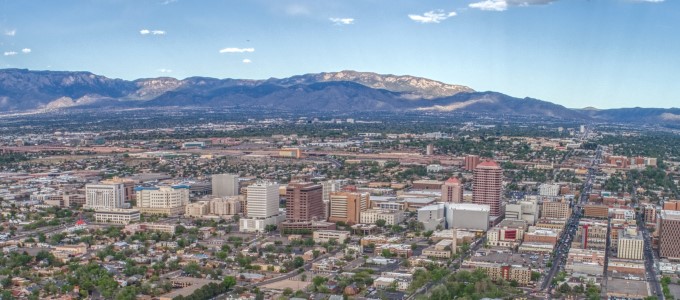 The Law School Admission Test, or LSAT, is a major factor in the admissions process for law schools around the world. While good grades in college are important in their own right if you want to get into law school, the logic problems and the dilemmas on the LSAT exam tend to be a major factor for admissions committees as to whether or not the person is a good fit for their school. A high score on the LSAT gives you a wider range of options to choose from, and allows you to potentially get into the most competitive schools in the country. Getting a high score on the exam is very important if you wish to attend a high-quality law school, especially with the admissions process becoming increasingly competitive and more and more people looking into law school as a potential way to launch a career. Manhattan Review is here to help anyone who is looking for assistance in preparing for the LSAT exam.
Manhattan Review has been operating test preparation assistance since 1999 and has numerous instruction methods to help you get into the law school of your choice. We offer private tutoring with flexible scheduling, location, and study plans. How you learn from the tutor can be customized to fit your needs, and you can choose between the in-person or the online tutoring options depending on what you feel would work best for you. We also offer group courses which allow you to meet and study with like-minded peers looking to get into law school, which can be a resource for you to take advantage of when taking on your studying. Regardless of which option you choose, Manhattan Review has an established track record in helping its students with getting into the law school of their choice thanks to a high score on the exam, as well as having students go on to career success at their respective law firms.
In order to get into a law school, the minimum score on the LSAT exam that is generally required is a 165, and more elite schools will generally ask for a higher score. Manhattan Review's students have, in the past, scored in the top percentile of the LSAT exam and gone on to study at some of the most respected law schools in the nation, including Harvard and Penn Law. As a result of their success at these academic institutions and their high score on the LSAT, they have been able to go onto highly successful careers at various acclaimed law firms or other law-related careers. Getting a high score on the LSAT is the best way to ensure you are accepted into one of the most selective law school programs in the country, and this can have major long-term consequences for your future success in your professional life.

Hello, I just wanted to let you know that the current class that i am taking is really helping my studies. George has been a great help and I thank you for fitting the class into my busy schedule.
- Simone (This student prepared for the LSAT with us)
Albuquerque
Primary Course Venue:

Manhattan Review Prep
Marriott Albuquerque
2101 Louisiana Blvd NE
Albuquerque, NM 87110

Phone: (212) 316-2000

NOTE: We do NOT typically have staff at the venue, so email us before visiting the venue.
Meet an Albuquerque LSAT Tutor: Joanna W.
Joanna is a long time native of Albuquerque who attended the University of New Mexico's law school after a strong performance on the LSAT. She stayed in the area to continue with her law career, but also took up tutoring for the LSAT, and was able to use her strong performance on the exam to assist many students in the Albuquerque area with getting into their law school of choice.
Joanna also has several years of experience as a practicing attorney in both the private and public sectors, and likes to use her experience in the law to illustrate examples and problems that can come up on the LSAT. She is also very familiar with the city of Albuquerque and can recommend several good places to study for any students who need a place to go for learning. In her spare time, she likes to play chess against her husband.