ACT Prep Courses in Vancouver (Canada)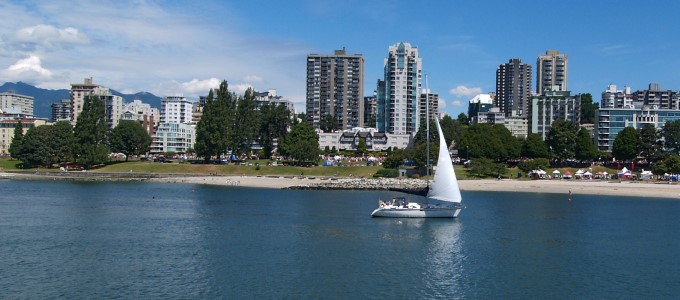 High scores on the ACT are much more likely with professional instruction from experienced ACT educators. Manhattan Review is Vancouver's top provider of high-quality ACT services, including on-site or online ACT prep courses, ACT private tutoring, and ACT practice tests. Our ACT course offerings and individual tutoring plans combine detailed course syllabi and comprehensive course materials with innovative instructional methodologies implemented by Vancouver's most qualified ACT educators. Manhattan Review has been a leading international test prep company since 1999, and we have produced thousands of favorable learning outcomes for students around the world. We are a company that is devoted to student accomplishment and success, and the impressive academic and professional achievements of our clients speak for themselves. Manhattan Review students learn all of the skills necessary for high ACT scores, and they also develop a framework for learning that facilitates strong performance in college courses. For more information on available ACT learning plans in Vancouver, contact Manhattan Review today by phone, email, or online.
Upper-percentile ACT scores are eminently helpful to student admission prospects, but they can also make applicants eligible for merit scholarships. At the University of North Dakota, for example, students with ACT scores of 32 or above and GPAs of at least 3.65 automatically qualify for awards of $3,000 per year for four years ($12,000 total). Some funding is available for any accepted UND student with ACT scores of 22 or higher and GPAs of 3.5 and up (a $1,000 non-renewable award for ACT scores in the 22-24 range, $6,000 total for scores of 25-28, and $10,000 total for scores of 29-31). At the University of Kansas, students qualify for the $20,000 Chancellor Scholarship with an ACT score of 32 and a GPA of 3.85, and an ACT score of 31 and a GPA of 3.75 meet the minimum criteria for the $16,000 Traditions Scholarship. Students preparing for the ACT are encouraged to familiarize themselves with available scholarships and the academic standards associated with those awards.
Manhattan Review's ACT tutors and classroom instructors effectively teach our students how to receive the ACT scores expected by selective universities. Our clients have gained admission to world-class institutions such as Stanford, Princeton, Harvard, Yale, MIT, the University of Chicago, Brown, Columbia, the University of Pennsylvania, Dartmouth, Cornell, UC Berkeley, the University of Virginia, Georgia Tech, Vanderbilt, Duke, Georgetown, and many more. Thousands of our former test prep students are now valued employees of Fortune 500 companies, including Marathon Petroleum, Cisco Systems, New York Life Insurance, Honeywell International, and United Continental Holdings. Some of our past clients work for the best companies in Vancouver, such as Citizens Bank of Canada, CounterPath Corporation, Vanoil Energy, INETCO Systems Limited, and Justason Market Intelligence. An elite university education produces a lifetime of benefits, but applicants to prestigious institutions must be able to meet high test score standards. Manhattan Review's ACT prep courses and private tutoring in Vancouver help local students begin lives of success.
Vancouver
Primary Course Venue:

Manhattan Review GMAT GRE LSAT Prep
Vancouver Teaching Center at the Sheraton
1088 Burrard Street
Vancouver, British Columbia V6Z 2R9
Canada

Phone: (604) 628-6110

NOTE: We do NOT typically have staff at the venue, so email us before visiting the venue.
Meet a Vancouver ACT Tutor: Herb H.
Herbert H. ("Herb" to his family, friends, and students) is originally from Rifle, a small town in Colorado. He is a graduate of the University of Colorado-Boulder and the University of California-Santa Barbara, with a bachelor's degree in economics and a master's degree in statistics. He has seven years of experience teaching ACT and SAT prep in the United States and Canada.
Herb's thorough familiarity with the ACT and the SAT helps him more effectively teach both tests. "The ACT and the SAT each have their strengths and weaknesses, but they are ultimately based on the same types of academic skills," he says. "Through teaching both tests, I've developed a larger repertoire of preparation strategies that can be used to solve testing problems in either arena."