ACT Prep Courses in Urbana-Champaign (Illinois)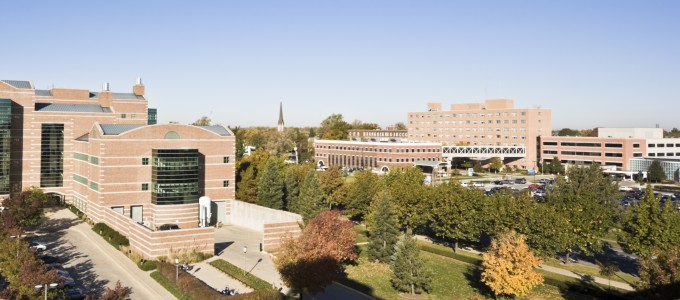 Regardless of whether a student is taking the SAT or the ACT, both are highly important exams for any prospective students who are looking to set themselves up for success at the admissions committees of their respective top choice colleges. Students who are looking to improve their performance on the ACT exam should take advantage of the study options available from Manhattan Review, available in both convenient Urbana-Champaign locations and online depending on the preferences of the student. Manhattan Review has been providing preparation for the ACT exam since 1999, and we have been keeping our study methods and practice tests updated since the beginning to ensure that we are the most up to date study option for standardized test preparation. Students who are looking to improve their scores on the exam are sure to find a study method that suits their learning style with the assistance of Manhattan Review.
With the ACT now accepted at almost every university that accepts standardized test scores and being taken by nearly as many students as the SAT, it is among the most widely taken standardized tests in the world, making it among the most competitive. Students who wish to work with Manhattan Review will have the options of working within a group course setting, with a private tutor, or studying on their own with practice tests that are kept updated with each new year's ACT exam. Both the group course and tutoring can be done in Urbana-Champaign locations or online. Both options also offer students experienced instructors with many years of experience in helping countless students with their preparation for the ACT, giving them a wealth of knowledge in terms of knowing what the best test-taking methods are in order to ensure proper time management and a stronger sense of confidence when taking the exam.
Students who have utilized Manhattan Review's various study methods to help them prepare for the ACT exam have managed to increase their performance and score on the exam, leading to a strong acceptance rate at numerous universities that are highly regarded. Schools that have accepted Manhattan Review alumni include Harvard, Yale, Princeton, Massachusetts Institute of Technology, University of Illinois, University of Chicago, Northwestern, and many others both in and out of the Urbana-Champaign area. Students have subsequently managed to use their experience at these schools to gain careers at such companies as Apple, Microsoft, Google, Amazon, Bank of America, JP Morgan and Chase, and more. Manhattan Review has helped many students achieve their academic and professional goals thanks to our assistance with such standardized tests as the ACT exam, and we can help you with yours too. Contact one of our academic program advisors today via phone or email to learn more about which of our offerings works best for you.
Meet an Urbana-Champaign ACT Tutor: Catherine G.
Catherine G. was born in New York, but after spending many years traveling thanks to her parents having jobs that required them to move, she attended the University of Illinois to gain her Master's degree in chemistry and settled in the Urbana-Champaign area. In addition to working at a medical laboratory, she also tutors for various standardized tests with Manhattan Review.
In addition to teaching the ACT, Catherine also teaches the TOEFL and IELTS exams thanks to her experience with her family giving her knowledge of Russian and French. When preparing students for the ACT, she takes the time to get to know the student so as to help them relate their interests to the subject matter at hand. In her spare time, she likes to ride horses.