ACT Prep Courses in Tucson (Arizona)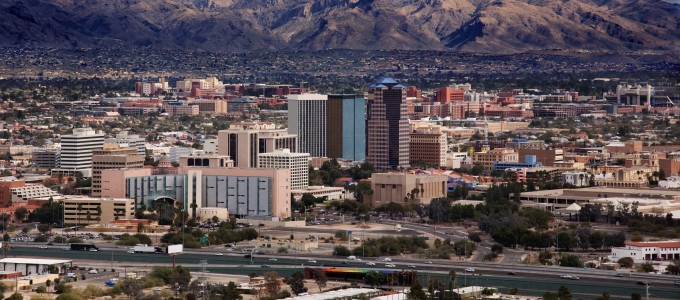 The ACT exam may not be as widely-taken worldwide as its more popular sibling the SAT, but the ACT is still one of the most widely taken standardized tests in the world thanks to its importance for the admissions committees of colleges around the world who are looking to accept students to their universities. Students in the Tucson area who are looking for assistance with their preparation on the ACT exam can look to Manhattan Review to provide the preparation services they need on the exam in the form of the various course offerings we have for students who are looking to prepare. Manhattan Review has been offering ACT exam preparation for interested students since 1999 and has a variety of offerings for those students who are looking to improve their preparation and get a higher score as a result of their extensive studying in either a group course or with a private tutor.
Students who are torn between whether they should take the SAT or the ACT exam for their college admissions test of choice should take the necessary time to do the research required to determine whether their strengths and weaknesses are more suited for the formatting of the SAT or the ACT. Manhattan Review also offers practice exams so that you can get more information about which test you can expect to perform better on. Once you have decided, however, Manhattan Review has a variety of options for students to take advantage of. Our group courses allow for you to learn from the feedback and questions of your peers taking the exam and the lessons and guidance provided by an experienced ACT instructor. We also have private tutoring that allows you to gain the experience for the test with an instructor who can provide a customizable curriculum that can be adjusted to your own strengths and weaknesses as necessary. Both the group course and the private tutoring options are available in-person and online depending on your needs and study preferences.
Students who have taken advantage of what Manhattan Review has to offer potential students who are looking to improve their scores on the ACT exam for the better and go into the exam itself with greater confidence can be assured that students who have used Manhattan Review's resources have gone on to successfully achieve high scores on the ACT exam. Said students have also been able to attend acclaimed universities both in and out of the Tucson area as a result of their high scores improving their college admissions prospects. Students who have worked with Manhattan Review have also gone on to successful careers once their academic work has come to an end, with numerous Manhattan Review alumni at Fortune 500 companies including Bank of America, Verizon, Dell, AT&T, and many more. Talk to one of Manhattan Review's academic program advisors today to learn more about what ACT preparation option is right for you.
Tucson
Primary Course Venue:

Manhattan Review Prep
JW Marriott Tucson
3800 W Starr Pass Blvd
Tucson, AZ 85745

Phone: (212) 316-2000

NOTE: We do NOT typically have staff at the venue, so email us before visiting the venue.
Meet a Tucson ACT Tutor: Kristin R.
Kristin R. has been helping students in the Tucson area with their standardized tests in various forms. In addition to working as a group instructor and private tutor for the ACT exam, she also does the same for the SAT and is also familiar with helping students on the TOEFL and IELTS exams who need assistance with learning English as a foreign language.
Kristin works as an English teacher when she is not tutoring with Manhattan Review and thus has many years of experience with standardized tests and how to study for them. In her spare time, when she is not teaching or tutoring her students, Kristin likes to explore the Tucson area enjoying the scenery or reading at her local park.