ACT Prep Courses in Stamford (Connecticut)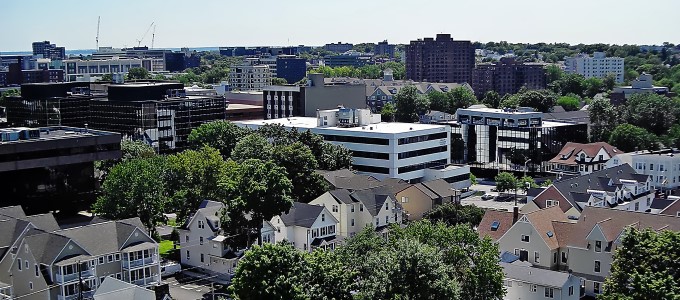 Manhattan Review in Stamford offers the industry's most reliable and comprehensive preparation services for the ACT. Learning plans available in Stamford include ACT classes in online interactive format, on-site ACT courses, ACT individual tutoring, and ACT practice tests. Manhattan Review has been an innovative leader in test prep teaching and learning since our company was founded in 1999, and we have helped thousands of clients in cities all over the world reach their goals of selective university admission. As a Manhattan Review student, you'll learn how to improve the academic skills associated with each ACT section, how to create efficient and effective ACT study plans, and how to use practical testing strategies to push the odds in your favor. We also cover important testing abilities such as time management and stress reduction to maximize student performance. Manhattan Review's outstanding ACT educators have many years of teaching experience, elite academic credentials, and appealing styles of teaching, all of which produce memorable learning experiences. Start boosting your ACT skills and scores today with Manhattan Review's ACT prep courses or ACT private tutoring for students in Stamford.
Students preparing for the ACT must begin by setting score goals that offer realistic chances at acceptance to their preferred universities. ACT does provide score classifications for all score ranges, but these are less helpful than the data reported by the schools themselves. The University of Notre Dame, for example, lists middle-50% ACT composite scores for new students at 33-35 (this is not surprising given that 43% of Notre Dame students finished in the top 2% of their high school's graduating class and the university's overall acceptance rate is 19%). At Fordham University, ACT total scores at the 25th and 75th percentiles are 28 and 32 respectively, and the lower test scores are correlated to this institution's higher acceptance rate of 46%. This is a consistent pattern at American institutions for higher education, and students interested in admission to schools with low acceptance rates must plan and prepare for high test scores. Time and money spent on the best ACT prep is almost always rewarded with more and better options for college.
Manhattan Review's ACT prep services in cities around the world (including Stamford) have facilitated admission to the best universities in the United States. Our students have been accepted to Harvard, Yale, Brown, Columbia, Princeton, the Massachusetts Institute of Technology, Johns Hopkins, the University of Pennsylvania, Carnegie Mellon, the University of Chicago, the University of California-Berkeley, the University of Virginia, Northwestern, Georgetown, and many other top schools. Manhattan Review's test prep clients also succeed in their careers. Some of our past students are now making vital contributions to the best companies in Stamford, such as Charter Communications, General Reinsurance Corporation, Octagon Sports, Purdue Pharma, and Point72 Asset Management. Others have chosen jobs at Fortune 500 firms, including State Farm Insurance, Express Scripts Holding, Archer Daniels Midland, Twenty-First Century Fox, and JP Morgan Chase. To learn more about Manhattan Review's ACT prep courses, ACT private tutoring, and ACT practice tests for Stamford students, contact us today by email, online, or by phone.
Meet a Stamford ACT Tutor: John A.
John A. has a total of nine years of experience as an ACT educator. He has taught group ACT courses and private ACT tutoring sessions both in-person and online, and he has helped several hundred students improve their ACT scores and get accepted to college. He has been teaching in Stamford for the past year, and he was previously an ACT instructor in the Pittsburgh area.
John holds a bachelor of science in electrical engineering from George Washington University and a master of education from the University of Pennsylvania. When he's not teaching, he does contract work for various technology companies in the Stamford area. His hobbies include hanging out with his family and friends, playing guitar in a local rock band, and boxing.