ACT Prep Courses in Sofia (Bulgaria)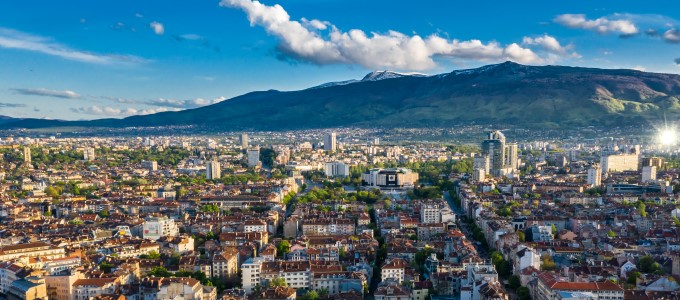 Manhattan Review is the leading provider of the ACT preparation among the students in Sofia. Founded in 1999, we have found the most effective formula to gain a high compatative score on the ACT for a less than average test taking time. There are several options to choose from depending on your target score and time for preparation. Students can decide between ACT prep courses live on online multimedia, ACT private tutoring with an expert tutor and ACT practice exams that will increase your practice experiences. Manhattan Review provides ACT prep services to students all over the world but with focus in Europe and in the USA. The main goal of our preparation is to teach our students methods of giving high performance on the ACT with the help of our senior ACT instructors and using the study materials, specially created by experienced educators to boost your potential. The advantage of Manhattan Review's courses in Sofia is our qualified ACT instructors, who are known for their experience and flexibility. To learn more about them and our services, contact us now over phone or via email.
Student, who take the ACT exams usually can also choose to take the SAT, but they this is preferable if you like clear content exams, not based on logical games. The disadvantage is that this test is that it has been taken for shorter time than the SAT, but has a science section as addition, so students with math and science background have definitely to take that exam. A good score on the ACT will be above 30 and for elite schools around 32-34. For example, Columbia, Harvard, MIT and Princeton require scores from 32 to 35 in order to be accepted, but for Yale the score can be starting from 31 and for Berkley and New York University even 29 could be enough. This will be approximately in the 98 percentile and is an extremely good score that will guarantee a spot in one of the most wanted schools wouldwide. Manhattan Review has the tool and the right people to help you achive your target score. The only thing that students need to do is decide on of the packages and focus on the preparation, putting all the effords in that goal.
With Manhattan Review's ACT online classes and private tutoring, you can guarantee a spot in one of the top ranked schools like MIT, Stanford, Berkley, University of Pennsylvania, Yale, UCLA, Brown and many more. Being part of these schools usually secure a successful career after graduation. Many of our past students have returned to Sofia and now work for major companies from Fortune 500 like Allianz, Deloitte, KPMG, General Motors, KBC, Societe Generalle, Sensata Technologies, Telus and Expedian and many local fast-growing companies. Plenty of our students now work in the public sector as well like teachers, educators, researchers and part of civil work. Manhattan Review's ACT preparation in Sofia will be that first part of your way to your dream school and successful career as part of your bright future.
Sofia
Primary Course Venue:

Hilton Sofia
1 Bulgaria Blvd
Sofia 1421, Bulgaria

NOTE: We do NOT typically have staff at the venue, so email us before visiting the venue.
Meet a Sofia ACT Tutor: Tim H.
Tim H., a native-English speaker from London, has a Sceince degree from University College London. After graduation, he started his career as biology teacher in one of the best high schools in London and worked with many students to enter the most elite schools by helping them preparing for the SAT. In 2016, he was selected as the best teacher of the year and got a proposal from the school director to open a school in Sofia as part of a new educational program between England and Bulgaria. He moved in Sofia a year later and since then he is also part of Manhatta Review team, working with many SAT applicants in Sofia.
Tim is proud of his students, who have been accepted to elite schools like MIT, Harvard, New York University, Cambridge and Oxford. He has always been very commited to their goals and provide them with strategies and methods how to achieve a higher score on the ACT. Lately, in addition to his teaching profession, he started helping a philanthropic organization for human rights. In his free time, he likes going to concerts and practicing yoga.