ACT Prep Courses in Sacramento (California)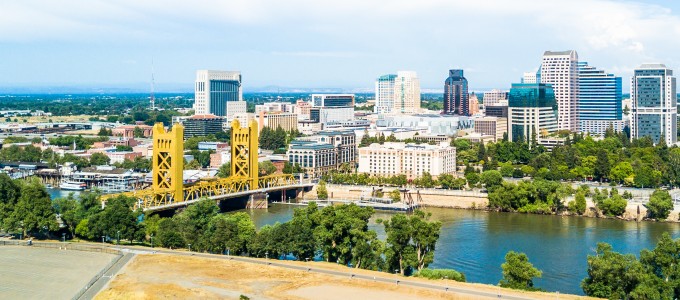 While the ACT tends to be defined in comparison to the SAT, it is an increasingly popular exam that is accepted at nearly every university that also accepts the SAT. The differences in formatting mean that students should look into the differences between the exams in order to help them decide which would be the best to take for the college admissions process. Regardless of which exam the student prefers, Manhattan Review has been helping students with their standardized test preparation since 1999 and has a wide variety of study options available for students who choose to take the ACT exam. Students who choose to work with Manhattan Review on their ACT exam study course can choose between group courses, private tutoring, and practice exams depending on what they feel would be best for them. They can also utilize our combination packages to take advantage of these options in combination with one another to ensure a stronger exam performance.
Students who take advantage of the group courses and private tutoring programs that Manhattan Review offers will find that their instructors have many years of experience with helping students on their ACT and retain a strong knowledge of the exam in its most recent format. This is also reflected in the practice tests Manhattan Review offers, which are updated annually to reflect the current formatting and content of the exam. Students who work with an instructor in either a group or private context have the option to choose between in-person or online versions of the group course and private tutoring depending on what they feel would suit them best. If a student chooses to work with a private tutor, they have the ability to customize their lesson plan as they feel would be best for them, allowing them to cover their weaker points on the exam while also maintaining their strong points. Students who work with their tutor in-person can also utilize a mutually agreeable location in the Sacramento area to meet their instructor and prepare for the exam accordingly.
Students who have utilized the services of Manhattan Review to help them with their ACT exam preparation have gained a stronger grasp of the material, along with the general process of taking the test. This has resulted in Manhattan Review students gaining a higher score on the day of the ACT exam. Students who have gained high ACT scores via Manhattan Review's assistance have gone to a wide variety of different universities both in and out of the Sacramento area. Students have attended Sacramento's own California State University Sacramento, University of California Davis, and Sacramento City College. Students have also managed to gain acceptance to schools such as Harvard, Columbia, Oxford, Yale, Stanford, Brown, Emory, Rice, Tufts, University of Chicago, Northwestern University, and many others in a variety of fields and disciplines. Sacramento businesses such as Sutter Health, Blue Diamond Growers, and Aerojet Rocketdyne have accepted students from Manhattan Review when they have finished their academic lives and are moving forward with their careers. Call or email an academic program advisor today to learn more.
Meet a Sacramento ACT Tutor: Sarah H.
Sarah H. has been working with SAT and ACT students in the Sacramento area since shortly after she moved to Sacramento. She teaches both group courses and helps individual students as a tutor at Manhattan Review. She attended University of California at Berkeley for her Master's degree in education, and then moved to the Sacramento area to work as a teacher and tutor.
Sarah's approach to the ACT involves ensuring that students stick to the rules of the exam when they are practicing the problems in order to help them control their time management in the process of learning the material. She feels that time management is just as important as having the basic knowledge of the material if not more so. In her spare time, Sarah likes to attend concerts.