ACT Prep Courses in Pasadena (California)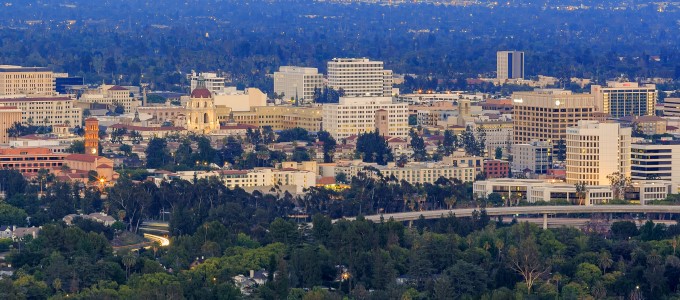 High-quality professional ACT instruction makes every aspect of ACT preparation less challenging. Manhattan Review proudly offers Pasadena's most effective ACT instruction, and available options include on-site ACT prep courses, ACT private tutoring, online ACT prep classes, and ACT practice tests. Our ACT group courses, which meet either at central locations in Pasadena or online from anywhere, are perfect for students interested in classroom learning contexts. Our ACT private tutoring allows clients to rapidly improve their own specific set of ACT weaknesses through customized instruction. Our ACT practice tests are essential learning tools that help both students and teachers forge study plans and precisely assess progress and skill development. Manhattan Review is one of the world's most experienced international test prep companies, and we have been providing high-quality instruction for the ACT and other tests since 1999. To become a Manhattan Review student, contact our Pasadena office today by phone, email, or online. We'll provide you with all of the necessary information to choose the ACT learning plan that is just right for you.
For students applying to universities in the United States, the ACT is a viable option. Schools that require standardized tests for consideration of admission will invariably accept the ACT as well as the SAT (and the former test is now more popular, as shown by the total number of annual test-takers). Students often ask us which test they should take, but there is no easy answer to this question. Individual student strengths and weaknesses should be evaluated before making this decision, as well as the structure and timing of the tests. Some students will find the ACT to be a more favorable assessment, while others will see the SAT as more advantageous. The most effective way to make this decision is to simply take a practice test for both exams, which will familiarize the student with the exercises, academic content, and framework of these tests. Whichever exam you choose, Manhattan Review in Pasadena has you covered (we offer high-quality local instruction for the ACT and the SAT).
A high percentage of Manhattan Review students get accepted to their first-choice undergraduate degree programs. Our ACT clients have secured admission to top schools such as the Massachusetts Institute of Technology, Harvey Mudd College, Harvard, the California Institute of Technology, Stanford, UC Berkeley, the University of Chicago, Northwestern, Columbia, Brown, Carnegie Mellon, Georgetown, Emory, Johns Hopkins, the University of Michigan, the University of California-Los Angeles, the University of Southern California, and the University of Virginia. The future job market is likely to be even more competitive than it is now. Manhattan Review's former test prep students have successfully met the challenges of the professional world. They've been hired by prestigious companies in Pasadena, including Moule & Polyzoides, Pentrex Media Group, Wescom Resources Group, East West Bank, and Courthouse News Service. They've been hired by a long list of Fortune 500 companies, such as Valero Energy, JP Morgan Chase, Prudential Financial, World Fuel Services, and United Continental Holdings. Your future success starts today with Manhattan Review's ACT prep courses and ACT private tutoring in Pasadena.
Pasadena
Primary Course Venue:

Manhattan Review GMAT GRE LSAT Prep
Pasadena Teaching Center at the Sheraton
303 East Cordova Street
Pasadena, CA 91101

Phone: (626) 243-2270

NOTE: We do NOT typically have staff at the venue, so email us before visiting the venue.
Meet a Pasadena ACT Tutor: Missy Y.
Missy Y., a Pasadena native, earned a bachelor's degree in mechanical engineering at Western Michigan University and a master of arts in teaching from the University of Southern California. She teaches group courses and private tutoring plans for both the ACT and the SAT, and she has helped nearly 1,000 students prepare for these tests. She has 10 years of tutoring experience, and previously worked for Manhattan Review's main office in New York.
Missy's student evaluations regularly include effusive praise for her teaching. "I though that this class would be really boring," said one of her ACT clients. "I now understand that there are no boring subjects – only boring teachers, and Missy definitely isn't one of those." Missy is a single mother of an eight-year-old son, with whom she spends most of her free time.