ACT Prep Courses in Palo Alto (California)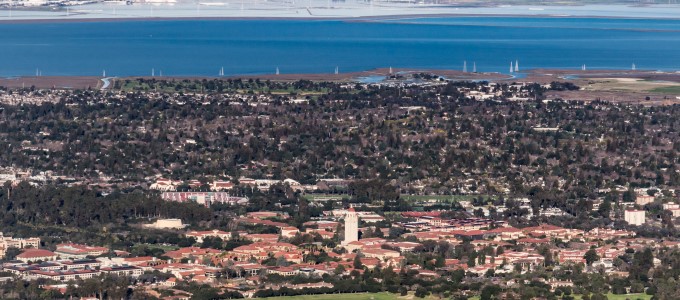 Manhattan Review offers the most comprehensive and engaging ACT prep services available in Palo Alto. Our ACT learning plans may be taken in any one of several formats, including online ACT instruction, ACT private tutoring, and on-site or online ACT group courses, and we also provide ACT practice tests. Our ACT offerings significantly boost ACT performance by using a three-pronged approach to teaching, which features rigorous instruction in ACT content, focused direction with ACT study plans, and careful assimilation of ACT testing techniques. Our highly qualified ACT tutors and group classroom teachers help students improve all academic abilities relevant to the ACT, create the most efficient plans for study outside the classroom, and master vital testing skills such as stress reduction and time management. Manhattan Review has been the world's leading international test prep company since we were founded in 1999, and thousands of students have succeeded through our instruction. Start the ACT learning process today by contacting Manhattan Review by phone, by email, or online for more information on our Palo Alto ACT prep courses and ACT private tutoring.
Many aspiring undergraduate university students incorrectly believe that they will be at a disadvantage if they take the ACT instead of the SAT. Although some universities have a higher proportion of applicants choosing the SAT, all schools that require standardized testing for admission will accept either test, and a wide body of evidence indicates that there is no inherent advantage to one or the other. The ACT is now more popular than the SAT; the former exam was taken by more than 2.03 million students last year, while the latter was chosen by 1.71 million students. The only relevant issue is which test is better for a given student, and many test-takers will find that the ACT better showcases their academic abilities. At Manhattan Review, we advise conflicted students to simply take a practice version of each exam under normal testing circumstances, and to opt for whichever test is better for them.
Students who finish Manhattan Review's private ACT tutoring plans and ACT prep courses are regularly admitted to the best universities in the United States, including the California Institute of Technology, Stanford, the University of California-Berkeley, Harvard, Yale, Princeton, Columbia, the University of Pennsylvania, Georgetown, the University of Chicago, Johns Hopkins, Carnegie Mellon, Vanderbilt, Duke, the University of Virginia, Northwestern, the University of California-Los Angeles, the Massachusetts Institute of Technology, and other great schools too numerous to list. Our ACT students also succeed in their careers, and among the businesses that currently employ past Manhattan Review students are Fortune 500 firms such as Enterprise Products Partners, Massachusetts Mutual Life Insurance, United Continental Holdings, Walgreens Boots Alliance, Archer Daniels Midland, and New York Life Insurance. Some of our former ACT clients have been hired by Palo Alto's best companies, including Symphony Technology Group, Hewlett-Packard, Palantir Technologies, Varian Medical Systems, and Stanford Federal Credit Union. Begin executing your plan for future success today with Manhattan Review's ACT prep services for undergraduate university applicants living in the Palo Alto area.
Palo Alto
Primary Course Venue:

Manhattan Review GMAT GRE LSAT Prep
Palo Alto Teaching Center at the Sheraton
625 El Camino Real
Palo Alto, CA 94301

Phone: (650) 618-5062

NOTE: We do NOT typically have staff at the venue, so email us before visiting the venue.
Meet a Palo Alto ACT Tutor: Bernice B.
Bernice B. graduated magna cum laude from the University of California-Los Angeles with a bachelor of arts in English. Her undergraduate studies were partially financed by a merit scholarship based on her elite ACT scores. Bernice then excelled on the Graduate Record Examination (GRE) and got accepted to a master's degree program in education at the University of Southern California, which she finished in one year.
Bernice has been teaching individual tutoring sessions and group courses for the ACT since 2010, and she has been living and working in the Palo Alto region since 2017. Her ACT instruction has facilitated student acceptances to at least 30 of the universities ranked in the top 50 by U.S. News & World Report. When she's not helping students master the ACT, Bernice follows and is a diehard fan of the Los Angeles Lakers.