ACT Prep Courses in Oakland (California)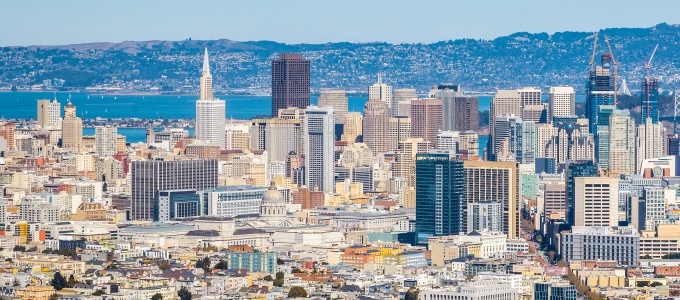 Oakland students thinking ahead to college applications know that earning an elite score on the ACT can ensure a spot at one of the country's most selective universities or colleges. Take advantage of Manhattan Review's varied offers, including on-site and online ACT prep courses, on-site and online private tutoring, practice ACT tests, and consultation services to help you craft a stand-out college application. Since 1999, Manhattan Review has been perfecting our course materials and has focused on hiring the best instructors in the business to create an effective program for our clients. Once we find high-quality instructors, we train them to use our methodology and course materials to refine their skills to best meet their students' needs. We know that flexibility is key, whether it is addressing schedules or learning styles. Settling for a one-size-fits-all approach can mean spending a lot of time, energy, and money on a program that isn't particularly effective. Instead, from first consultation to test day, Manhattan Review is ready to guide you through a plan that best fits your needs. Learn more about Manhattan Review's Oakland ACT offerings by contacting us right away, either by phone, by email, or online.
All colleges and universities in the U.S. accept both the ACT and the SAT for use in the admission process. Each year, more students are choosing to take the ACT, currently close to 2 million students per year. For our clients who are not sure which test to take have the option of taking a practice test of each to see if there is a clear answer as to which to prepare for further. Certain types of learners find that the ACT more readily highlights their academic strengths. Once you have decided which test is better for you, our qualified instructors will help take your performance from good to excellent. No matter the assessment you choose, in order to stand out in the application process, you will want to score in the top percentile. The average ACT score is a 20, the average Stanford student is entering with a 32, scoring in the 97th percentile. While there are some students who earn high scores on the ACT with no prep, this is not the average experience. Let Manhattan Review help you to direct and organize your preparation. Those who put in the effort and implement our instruction are sure to improve their score.
At Manhattan Review, we are proud of our past students who have credited our ACT instruction with their acceptance to selective colleges and universities, including California Institute of Technology, University of California at Berkeley, Dartmouth, Cornell, Harvard, Yale, Princeton, Columbia University, the Massachusetts Institute of Technology, the University of Chicago, the University of California at Los Angeles, Brown, the University of Michigan, the University of Pennsylvania, Emory, Williams, the University of Minnesota, Georgia Tech, Washington University in St. Louis, Harvey Mudd College, and many more. Manhattan Review alumni then have the opportunity to work for some of the top companies in the world, including Clorox, Wells Fargo, Visa, Netflix, Google, Microsoft, and many more. These former clients now fully grasp what we meant when we asked them to invest in their future – for many, an exciting career door is opened when their degree comes from an elite institution. Join us today; the possibilities are endless.
Oakland
Primary Course Venue:

Manhattan Review Prep
Hilton Oakland Airport
1 Hegenberger Rd
Oakland, CA 94621

Phone: (212) 316-2000

NOTE: We do NOT typically have staff at the venue, so email us before visiting the venue.
Meet an Oakland ACT Tutor: Carolina P.
Carolina P. began tutoring her friends for the ACT after earning a 34 herself. She was able to explain to her friends some methods that worked for her. Later, while she was studying art history in graduate school, she decided to revisit the experience and was able to join the Manhattan Review team in 2014. Once she had a clear-cut methodology and high-quality materials, she was an unstoppable force for her students who love her down to earth approach and ability to clearly explain concepts.
She now works in an art gallery and continues to tutor students for the ACT and SAT. In her free time, Carolina studies French and enjoys trying her hand at some of her own art in various local classes.