ACT Prep Courses in New Delhi (National Capital Territory of Delhi, India)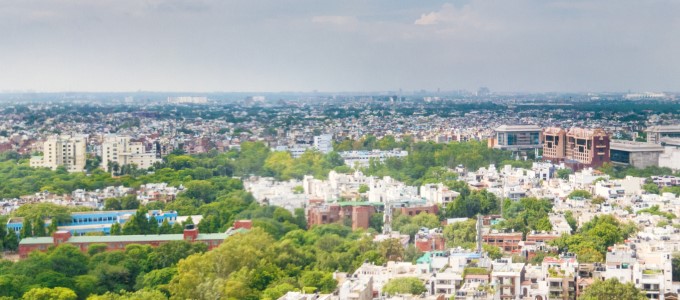 Manhattan Review ACT Prep in New Delhi
Seats at selective universities are typically reserved for applicants with the best test scores. Manhattan Review is an international test prep firm that offers New Delhi's most effective ACT preparation services. Our ACT learning plans may be taken either on-site in New Delhi or online, and we have a variety of individual and group ACT offerings from which to choose. We also provide New Delhi students with highly realistic ACT practice tests that help give direction to ACT study plans and assist in the evaluation of ACT abilities at all stages of the preparation process. Manhattan Review's ACT instruction has eased admission to a large number of selective undergraduate programs at American universities, such as MIT, Stanford, Harvard, Columbia, Vanderbilt, Princeton, the University of Michigan, the University of Pennsylvania, and many more. Past Manhattan Review students have been hired by top companies in New Delhi, including Digital Vidya, Oswald Labs, Rajya Sabha TV, Welspun Energy, and S. Chand Group. Begin preparing for high test scores today at Manhattan Review's New Delhi ACT Coaching Centers.
The ACT is one of two main tests used for undergraduate admission in the United States. Almost every American university will accept or consider either the ACT or the SAT, and if a given student finds the ACT to be a better demonstration of their academic strengths, he or she can choose that exam without worrying about any disadvantages in the application screening process. Manhattan Review's individual ACT coaching and ACT group courses in New Delhi get students ready for all sections of the exam with comprehensive instruction in ACT exercises, ACT study techniques, and ACT testing strategies. To receive full details on the ACT services available at Manhattan Review's New Delhi Coaching Centers, phone, email, or contact us online today. Our team of student support professionals will help you choose the ACT learning plan that best fits with your score goals, preferred universities, and learning style.
The Manhattan Review Turbocharge Your ACT Series is Considered the Best ACT Prep Material Available
It is difficult for test-takers to succeed without high-quality course textbooks. Students all over the world (including thousands in India) have improved their ACT abilities by using Manhattan Review's Turbocharge Your ACT series of guides. The latest edition of the series is designed to provide accessible yet rigorous ACT instruction for all types of ACT learners. Manhattan Review's ACT prep books feature thorough examinations of each ACT section, plentiful practice exercises, and helpful test-taking tips. Covering all of the necessary material in ACT English, math, science, and reading at all levels, the Turbocharge Your ACT series is the best study resource from the initial stages to the end of the preparation period. Turbocharge Your ACT is your most effective resource for complete ACT preparation, whether you are studying in group course or individual instructional contexts. All volumes in the series are available from the Manhattan Review website or from commercial booksellers.
Why Manhattan Review ACT Coaching Centers are the Best in New Delhi
Ambitious students with clear goals for the future consistently choose Manhattan Review for all of their test preparation needs because we offer the most reliable ACT coaching and group instruction in New Delhi. Our teaching has helped thousands of students reach their goals for postsecondary study. Manhattan Review's ACT clients get accepted to the best universities, showing that our teaching consistently produces the outcomes our students want. The qualifications of our instructors, the engaging nature of our teaching methods, and the quality of our course materials all contribute to the effectiveness of our New Delhi ACT services. Our New Delhi Coaching Centers emphasize flexibility in our ACT offerings, which may be taken in many distinct group and individual formats. We also offer plentiful student support from a professional team of staff members, who make it their mission to ensure that all of our students receive the best possible instruction. Manhattan Review's ACT programs feature excellence in every aspect of ACT teaching and learning.
New Delhi
Primary Course Venue:

Sheraton New Delhi
Saket District Centre
New Delhi 110017, India

NOTE: We do NOT typically have staff at the venue, so email us before visiting the venue.
About Manhattan Review's Founder Prof. Dr. Joern Meissner
Manhattan Review founder and president Prof. Dr. Meissner is a business school professor with more than 25 years of experience teaching core MBA and elective courses at the University of Mannheim, Lancaster University Management School, the University of Hamburg, and other institutions. Business topics on which he has published include pricing strategy, dynamic decision-making, and revenue management. Prof. Dr. Meissner graduated from Columbia Business School (PhD in management science) and the University of Hamburg (diploma in business management). Prof. Dr. Meissner founded Manhattan Review in New York City in 1999, and his original ideas on test prep quickly became popular with students. Our company is now the world's most respected resource for ACT, SAT, TOEFL, IELTS, GMAT, GRE, and LSAT preparation services, application advising, and admissions consulting. We offer services in New Delhi, throughout India, and around the world.