ACT Prep Courses in Manchester (England)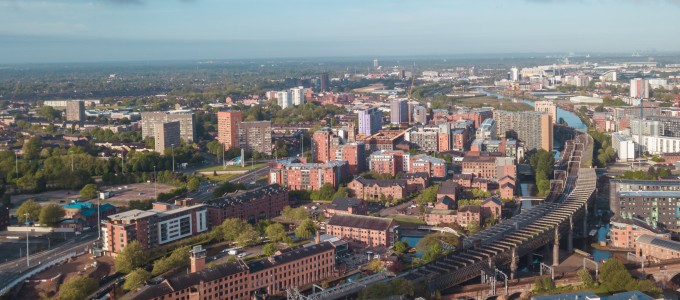 As one of the most widely taken standardized tests that is available to students who are looking to demonstrate their academic skills for the purposes of getting into their choice of academic institution, the ACT is a potentially competitive process that requires students to properly prepare in order to achieve a higher score on the day of the exam. Students who are looking for the best ACT preparation in the Manchester area should look to Manhattan Review for the best standardized prep options for students looking to prepare for the ACT and other exams. Manhattan Review has been providing a wide variety of options to students in and out of Manchester since 1999. Students who choose to work with Manhattan Review are able to utilize a variety of options either individually or in combination with one another as part of convenient packages, such as group courses, private tutoring, and practice exams.
Students who choose to work with Manhattan Review for the process of learning the material that is covered on the ACT can utilize a variety of different benefits that come with their respective study options. Manhattan Review's practice exams are updated on an annual basis to accurately reflect the most recent incarnation of the exam in formatting and content, and Manhattan Review's instructors have many years of experience helping students with the ACT and remain up to date with the exam's layout. Manhattan Review also offers its group courses and private tutoring both in-person or online depending on what the student would prefer. Students who work with Manhattan Review's private tutors have access to flexible scheduling and the ability to customize their own lesson plan depending on their strengths and weaknesses, along with the ability to work with their in-person tutors at any mutually convenient location in the Manchester area.
Students who have worked with Manhattan Review for the process of learning the material that is covered on the ACT exam have managed to use the guidance they have received to help develop a more well-rounded understanding of the test's formatting and content, and subsequently earned a higher score on the day of the test. Students who have worked with Manhattan Review for the process of learning the material on the ACT have used their improved scores to get into schools in the Manchester area such as University of Manchester, and schools outside of it such as Harvard, Yale, Stanford, UCLA, Penn State, Princeton, Vassar, Emory, Brown, University of Chicago, New York University, and many others. Students have also used their academic backgrounds at these schools to get into companies in and out of the Manchester area, including PepsiCo and Eversource Energy. Call or email an academic program advisor today to learn more about ACT prep options in Manchester.
Manchester
Phone: +44 161 884 0149

Primary Course Venue:

Manhattan Review GMAT GRE TOEFL
Prep & Admissions Consulting
Suite 10, 111 Piccadilly
Manchester M1 2HX, England

NOTE: We do NOT typically have staff at the venue, so email us before visiting the venue.
Meet a Manchester ACT Tutor: Sophie T.
Sophie T. has helped a wide variety of students in the Manchester area with their various standardized tests since she moved to the United Kingdom with her family after growing up in the Toronto area. She now works as a tutor for Manhattan Review and helps students to prepare for a wide variety of standardized tests, such as the SAT and ACT.
Sophie has helped a plethora of students prepare for their standardized tests by using a wide variety of study techniques that she has learned over the years from helping students in a various learning contexts. When she is not helping students to prepare for standardized tests, she likes to play the violin and attend various concerts.