LSAT Tutoring in Geneva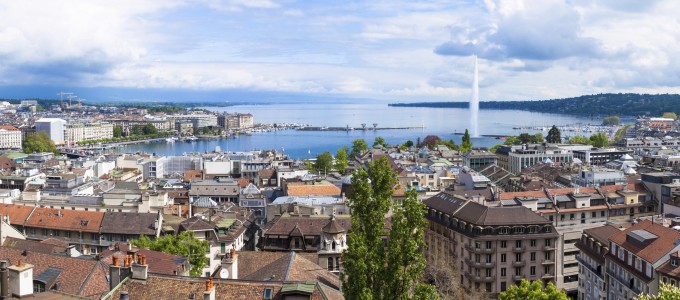 Get personalized support to take home a top-percentile LSAT score in Geneva. Our educational services firm helps students across the globe get into the top schools, doors opened with impressive standardized exam scores. With our in-depth knowledge and understanding of the formulaic LSAT exam, we can guide you directly to the content you need to know and the strategies that will allow you to succeed.
Our private tutors are all highly qualified to work with students for test prep. Many have experience as educators; all are academics who have proven their prowess through advanced learning and higher education. It's a much more viable alternative to putting your future in the hands of anonymous textbooks and catchall study materials. You can spend hours upon hours trying to fine-tune the logic and critical reasoning skills showcased on this exam. However, Manhattan Review provides students with the insight to answer more questions correctly.
If you look at the Legal 500 in Switzerland, you'll come across notable names from banking and finance practices to employment law to criminal law and so forth. A high LSAT score is one of the very first steps toward getting your name on such a list. Whatever you wish to do with your JD credential, an education from a leading law program will propel you in the right direction. Opportunities in the legal field are far and wide, and we're here to help you build a rich foundation for your future success.
Geneva is an enriched global city with booming business and abundant career opportunities. Invest in the private tutoring support so that your application stands out with a high-percentile LSAT score. The students who perform in the 170s are much more likely to gain admission than their lower-percentile peers. With LSAT practice exams and a course syllabus that outlines the entire core content you'll need to know, you won't be left guessing, memorizing, or wasting your energy feeling stressed and overwhelmed.
Instead, you can rest easily knowing that you are properly prepared and ready to see the results for yourself. Together, we'll work to ensure that you are qualified for admission at your top-choice program and that your standardized test score showcases your academic potential. A thriving career in law begins with an impressive academic background. We'll work with you so you can get into a top law school program and display a diploma that inspires confidence and professional prowess!
LSAT Private Tutoring
Hours package 12 to 48 hours, Personalized 1-on-1 Tutoring, In Person or Live Online
LSAT Private Course
12 hours in total, Personalized 1-on-1 Course, In Person or Live Online

Hello, I just wanted to let you know that the current class that i am taking is really helping my studies. George has been a great help and I thank you for fitting the class into my busy schedule.
- Simone (This student prepared for the LSAT with us)
Geneva
Primary Course Venue:

Novotel Geneve Centre
Rue de Zurich 19
Geneva 1214, Switzerland

NOTE: We do NOT typically have staff at the venue, so email us before visiting the venue.
Meet a Geneva LSAT Tutor: Cynthia E.
With an LSAT score of 177, Cynthia's 99th percentile results helped her get accepted to several law schools in Switzerland as well as the University of Oxford. While attaining her undergraduate degree from Davidson University in the U.S., Cynthia studied abroad for a semester in Zurich as part of an interdisciplinary program that combined English and French studies. Eager to get her feet wet with International Policy and Political Science, it was an organic leap for this thriving student to continue her education at the University of Fribough.
Cynthia has enjoyed much success in her career, slowing down a bit to start a family. To supplement her time, she has been serving as a private tutor with Manhattan Review for the past three years. Cynthia works with students on a one-on-one basis to share her shining expertise on the LSAT and inspire others to follow her example. Aside from spending time with her toddler and kindergartner and private tutoring, Cynthia loves to paint with watercolors, do yoga, and mountain bike.
When you work with a tutor like Cynthia in Geneva, you know you have world-class education and expertise in your corner as you embark on your career in law.