ACT Prep Courses in Long Beach (California)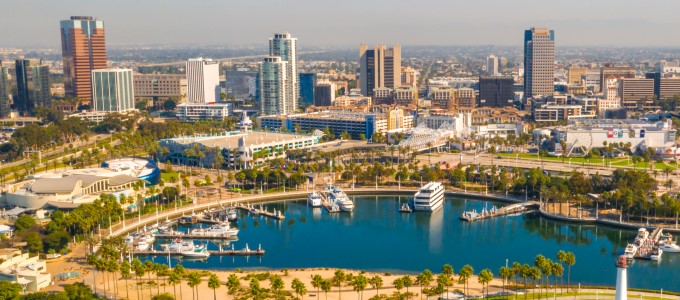 Students in Long Beach who will soon be taking the ACT can earn top-percentile scores on all sections of the exam with the help of Manhattan Review's various ACT prep offerings. We have options for Long Beach students ranging from on-site and interactive online group courses and personalized one-on-one tutoring to ACT practice exams and consultation services. We are cognizant that our clients will have varied learning and scheduling needs, and we try to make accommodations to meet those needs and create a learning environment that works. Manhattan Review has been an industry leader in creating the most effective and efficient methodology, combining our world-class tutors and materials. Since 1999, we have been working with both American and international students and have the unique needs of both in mind. Contact Manhattan Review via phone, email, or online today to learn how you can create a learning plan tailored to you instead of the cookie-cutter options often found with other prep companies.
Any school in the United States which uses standardized test scores for their admission process will accept the ACT in addition to the SAT. Although the SAT is often more widely known and connected with college admission, the ACT is considered an equally valid assessment to show academic achievement. With more students taking the ACTs every year, it is worth considering if it is the right test for you. We suggest that our clients take a practice SAT and a practice ACT to see which test highlights their abilities better. If they find that they score better on the ACT, we can work with them either in the form of a group course or a personalized learning plan with a private tutor to help them build on their strengths and improve on their weaknesses to earn a top-percentile score. These top scores help our clients to stand out among the rest of the thousands of applications being sent to the most elite programs in the country.
in the past, Manhattan Review students have achieved their score goals on the ACT before going on to earn acceptance to some of the most selective universities in the country, including the California Institute of Technology, Columbia, Dartmouth, the University of California, Los Angeles, Harvard, Brown, Yale, the University of Chicago, the Massachusetts Institute of Technology, the University of California, Berkeley, Duke, the University of Michigan, the University of Pennsylvania, Emory, Williams, the University of Virginia, the University of North Carolina at Chapel Hill, and many more. After having secured a degree from these elite institutions, Manhattan Review alumni go on to work for many of the world's top companies, including Fortune 500 firms such as Amazon, UnitedHealth Group, Apple, General Motors, Microsoft, Wells Fargo, and beyond. Some have chosen to return to work for Long Beach companies, including Boeing, SCAN Health Plan, Epson America, Inc., and Pioneer Electronics, just to name a few. At Manhattan Review, we take pride in the success we've achieved, and use lessons from that past to help the next generation of university students reach their academic and career goals.
Meet a Long Beach ACT Tutor: Jon A.
Jon A. has been on the Manhattan Review team since 2012 and loves helping students achieve their potential on the ACT. He studied social work, earning his master's from Berkeley before beginning work as a community organizer. Jon knows the value of working with people and helping others to continue to develop their strengths and work on their weaknesses. He uses his ability to connect with people to develop relationships with his clients, something he feels is central to their success.
Jon's students appreciate his open nature and his high expectations. One student said, "Jon expects us to put the time in that's needed, and he is always willing to put in the effort to help us understand the concepts." Jon loves taking part in local community initiatives and going to local musical performances.