ACT Prep Courses in Kuala Lumpur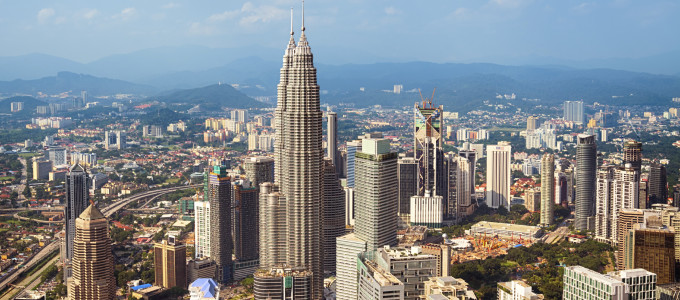 Manhattan Review in Kuala Lumpur offers rigorous, comprehensive, and effective ACT prep courses (available on-site or online), ACT private tutoring, and ACT practice tests. Our ACT group courses, which can be taken either at practical sites in Kuala Lumpur or online from anywhere with an internet connection, feature detailed course materials, original methods of instruction, and the best ACT classroom instructors in Kuala Lumpur. Our private tutoring plans deliver one-on-one ACT instruction that is customized to the individual ACT needs of the student. Private tutoring clients work with highly qualified tutors on their own specific ACT prep challenges and at their own pace. All students benefit from the assessment value of our ACT practice tests, which guide the creation of study plans and measure ACT skill development. Manhattan Review has been providing superior test prep instruction in major cities around the world since we were founded in 1999, and we have helped thousands of students accomplish their goals of high test scores and selective university acceptance. Find out more about our ACT prep services for Kuala Lumpur students by contacting us at your earliest convenience.
Students taking the ACT are urged to become familiar with ACT requirements or expectations at their chosen universities. Though many schools do not have minimum score benchmarks for consideration of admission, this should not be taken to mean that they don't have score ranges associated with acceptance. At the University of Texas-Austin, for example, the average ACT composite score for automatically admitted Texas residents was 28. Successful American applicants from outside of Texas received an average ACT composite score of 31, and the mean score for admitted international students was 29. As a state institution, UT Austin is obviously giving Texas applicants preference for admission, and students from outside of the state must receive higher ACT scores to be competitive (the acceptance rate at this school for out-of-state students is just 27%, compared to a 48% rate for Texas residents). It is essential for prospective undergraduate students to have a realistic conception of the ACT scores necessary for admission to the programs they are considering.
Manhattan Review's ACT prep courses and private tutoring are strongly associated with selective university acceptance. Our test prep clients have secured admission to elite schools such as Harvard, Princeton, Stanford, MIT, Carnegie Mellon, the University of Virginia, the University of Pennsylvania, Yale, Georgetown, the University of Chicago, UC Berkeley, Dartmouth, Columbia, Cornell, Brown, the University of Texas, the University of Michigan, and many more. Some of our former students have returned to Kuala Lumpur after being offered jobs at prominent local firms, including AIA Public, KLCC Property Holdings, Usaha Tegas, Telekom Malaysia, and Sime Darby. Others have chosen to accept employment with Fortune 500 companies, including Lockheed Martin, New York Life Insurance, Express Scripts Holding, Archer Daniels Midland, and JP Morgan Chase. With Manhattan Review's ACT prep courses and private tutoring, Kuala Lumpur students can start working toward an elite university education right away.
Kuala Lumpur
Primary Course Venue:

Sheraton Imperial Kuala Lumpur Hotel
129 Jalan Sultan Ismail
Kuala Lumpur 50250, Malaysia

NOTE: We do NOT typically have staff at the venue, so email us before visiting the venue.
Meet a Kuala Lumpur ACT Tutor: Giovanni R.
Giovanni R., originally from Newark, New Jersey, is a graduate of New York University (bachelor's degree in education) and the University of Maryland (master's degree in education). First hired by Manhattan Review in 2010, he worked out of our New York office before being transferred to Kuala Lumpur in 2016. He has a total of nine years of experience as a secondary-level educator and prep tutor.

Giovanni's ACT teaching has been characterized by his students as flexible, detail-oriented, engaging, and effective. He has taught ACT prep courses and private tutoring sessions to several hundred students, a large percentage of whom have been accepted to the most selective universities in the United States. In his spare time, Giovanni enjoys relaxing on the beach.