ACT Prep Courses in Knoxville (Tennessee)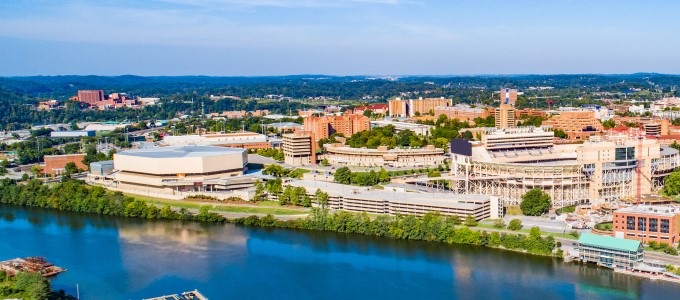 Knoxville students preparing college applications know that one key component is top-tier test scores. For those area students planning to take the ACT for the first time or looking to raise their scores, Manhattan Review has several ACT prep options. Since 1999, Manhattan Review has been helping students in cities around the world prepare to get into selective institutions through test preparation. We are happy to offer on-site and online interactive group courses, on-site and online one-on-one tutoring, ACT practice exams, and consultation services.
Knoxville students taking the ACT can receive elite scores on all test sections with Manhattan Review's local ACT prep offerings. We offer Knoxville students a full range of choice for ACT study, including on-site or online ACT prep courses and on-site or online ACT private tutoring. All of our ACT study options feature flexible scheduling, and Knoxville students are sure to find an ACT learning plan that is ideal for their schedule and preferred learning style. Manhattan Review sets the industry standard for international student test preparation, and our company is known all over the world for the effectiveness of our test prep courses and private tutoring plans. We have been teaching test prep to international students since we were founded in 1999, and we have been continuously updating and improving our course materials and instructional methodologies ever since. Don't settle for the one-size-fits-all test prep offered by other companies. Learn more about Manhattan Review's Knoxville ACT offerings by contacting us right away, either by phone, by email, or online.
All U.S. colleges and universities will accept the ACT for consideration of undergraduate admission (aside from the few schools that do not review standardized test scores at all). The ACT is currently taken by almost as many high school students as the SAT (1.91 million versus 2.1 million). Some American states require all of their high school students to take the ACT, whether those students intend to go to college or not, and this does boost the total number of ACT administrations. The ACT is nonetheless a very widely taken standardized examination, and American universities do not have a stated preference for either test. The best course of action for each individual student is therefore to focus on whichever examination is better for that student. At Manhattan Review, we advise students to resolve this conflict by simply taking a practice version of each test. Certain types of learners will find that the ACT more effectively accentuates their academic strengths, and these students should take advantage of this opportunity to distinguish themselves with high scores.
Past Manhattan Review students have credited our ACT instruction with their acceptance to blue-chip American schools such as the California Institute of Technology, Dartmouth, Cornell, Harvard, Yale, Princeton, the University of Chicago, the Massachusetts Institute of Technology, the University of California-Los Angeles, Brown, the University of Michigan, the University of Pennsylvania, Emory, Williams, the University of Minnesota, Georgia Tech, Washington University in St. Louis, Harvey Mudd College, and many more. Manhattan Review alumni now work for many of the world's top companies, including Fortune 500 firms such as Archer Daniels Midland, Cardinal Health, Verizon Communications, Dell Technologies, and Marathon Petroleum. Our former students have also accepted jobs at Knoxville companies, including Archipelago International, Rajawali Corpora, Sahid Group, Tennessee Trading Company, Equinox Publishing, Perusahaan Gas Negara, and Central Asia Insurance. At Manhattan Review, we're proud of our past, but we are focused on helping the next generation of university students achieve their dreams.
Knoxville
Primary Course Venue:

Manhattan Review Prep
Hyatt Place
530 S Gay St.
Knoxville, TN 37902

Phone: (212) 316-2000

NOTE: We do NOT typically have staff at the venue, so email us before visiting the venue.
Meet a Knoxville ACT Tutor: Christina L.
Christina has been working as an ACT learning coach with Manhattan Review since 2011. She earned her bachelor's in criminology from the University of Tennessee and her master's in sociology from Vanderbilt. While earning her master's, she also started working with ACT and SAT students. She decided to return to Knoxville after finishing her master's and she works with the local school district. She also still loves to work with high school students who are preparing to take the ACT or SAT.
Christina is known by her students as fun and energetic, while still maintaining rigorous standards. One student said, "I love how Christina can make the class interesting without sacrificing the quality of practice we get. When I took the ACT, I felt the questions were easier than the practice problems she had us do!" Christina enjoys painting with water colors and hiking when she is not working with her students.