Manhattan Review Scam in India
It has come to our attention that a scam operation poses as Manhattan Review in India. Customers are warned that this is not a sanctioned operation by Manhattan Review New York, so you will not get the quality instruction that is generally associated with Manhattan Review. Further, this fraudulent entity has started to offer "franchise opportunities." Please note that you are very likely to lose all investment if you engage with such a counterfeit operation that has no right to use the Manhattan Review name. We maintain a Manhattan Review India Scam FAQ, please visit there for further information.
ACT Prep Courses in Tarnaka (Secunderabad, Hyderabad, Telangana)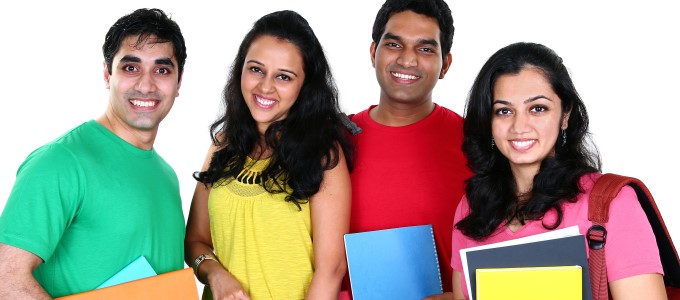 Manhattan Review ACT Prep in Tarnaka
Manhattan Review's ACT prep services in Tarnaka (Secunderabad) help ease elite acceptance to selective American universities through higher test scores while imparting academic confidence. We provide a full scope of ACT options that may be taken either on-site in Tarnaka or online, including brick-and-mortar ACT group classes, one-on-one ACT coaching, and ACT online study. We additionally provide Tarnaka students with highly realistic ACT practice exams that consist of leadership for overall ACT study and enhancement. Manhattan Review began in 1999 and is recognizable to educators as the world's top supervisor for international student test prep. Our experience with international test-takers is unmatched by any other competing test prep firm. Our ACT coaching has helped students gain admittance to many highly selective American postsecondary institutions, such as Harvard, Yale, Stanford, Princeton, Johns Hopkins, MIT, the University of Pennsylvania, Carnegie Mellon, Georgetown, and many more. Former Manhattan Review clients in Tarnaka (Secunderabad) have gone onto become happily employed with top-tier local companies, such as GVK, Tata Business Support Services, TruJet, Inno Garage, and Perigreen. If you're located in Tarnaka, get started on your future of true success with Manhattan Review's ACT prep courses and individual ACT coaching plans.
With more than 2 million test-takers yearly, the ACT is now the most accepted assessment for undergraduate university admission in the United States, and it is also one the world's most widely administered standardized tests. While the ACT and SAT have long since been competitors, as of 2011, the ACT surpassed the SAT as the most popular for undergraduate admission. All American universities that require standardized testing from their applicants will take either test, and external data indicate that institutions do not prefer one test over the other. Students who are more comfortable with the ACT's structure and content can proceed with preparation through confidence and not concern themselves with ACT admission disadvantages, real or perceived. Manhattan Review's individual ACT coaching and ACT group classes in Tarnaka comprehensively prepare students for all sections of the test with thorough instruction in ACT study strategies, ACT exercises, and ACT testing techniques. Find out how to take advantage of Tarnaka's best ACT coaching by contacting Manhattan Review today.
Why the Manhattan Review ACT Coaching Center is the Best in Tarnaka
Manhattan Review accommodates the most results-driven and student-focused ACT coaching possible in all of Tarnaka. Test results speak louder than empty promises from competitors, and it's well known that our teaching has assisted thousands of students meet their goals for postsecondary study. The vast success of our ACT classes and private coaching plans is centered around the strong qualifications of our instructors, the originality of our methodologies, the superiority of our course materials, as well as our unmatched student support services. Manhattan Review's ACT coaches are selected for their academic accomplishments, high levels of expertise, and engaging styles of teaching. They are comprehensively trained in our proven methods and beyond familiar with our effective methodologies and course materials. Unlike other test prep companies out there, Manhattan Review integrates our ACT coaching knowing that student engagement is a prerequisite to the highest educational results. Manhattan Review's Turbocharge Your ACT series functions as reference guides, course textbooks, and customized study aids. This multi-volume series consists of individual books that help students conquer a diversity of essential ACT abilities. Manhattan Review in Tarnaka (Secunderabad) is truly your number one resource for higher test scores and stronger university applications.
The Manhattan Review 'Turbocharge Your ACT' Series is Considered the Best ACT Prep Material Available
The Turbocharge Your ACT series helps students attain optimal ACT scores through comprehensive tactics to enhance their ACT skillset. Many students around the globe have significantly enhanced their ACT scores by using Manhattan Review's very effective ACT guides. The latest edition of the series is architected to provide quality ACT instruction without abandoning academic rigor. Manhattan Review's ACT prep books are made up of comprehensive breakdowns of each ACT section and all types of ACT exercises, test-taking tips, and accurate practice exercises. The Turbocharge Your ACT series is the best study resource for all varying stages of ACT preparation, spanning all of the required material in ACT English, math, science, and reading, from the basics through the most advanced stages. Students who work through the complete series attain all of the capabilities, knowledge, and strategic test-taking tactics required for their highest possible ACT scores.
About Manhattan Review's Founder Prof. Dr. Joern Meissner
Joern Meissner began Manhattan Review in 1999 to enable a better path to prepare for the major standardized tests used in undergraduate and graduate university admissions. His cutting-edge concepts and theories on test preparation have since developed into a worldwide company that has helped thousands of students attain higher ACT, SAT, GRE, GMAT, LSAT, TOEFL, and IELTS scores. Prof. Dr. Meissner holds several prestigious degrees, a diploma in Business Management from the University of Hamburg, as well as a PhD in Management Science from Columbia University Business School. Meissner is a vastly respected expert on dynamic pricing, supply chain management, and revenue management, having published his research on the topics extensively. A committed teacher, he has taught business courses at the University of Manheim, Lancaster University Management School, the Leipzig Graduate School of Management, and the University of Hamburg. While Meissner completely enjoys his academic research, he finds communicating his ideas to others as an instructor to be even more gratifying. This philosophy was the centerpiece of Manhattan Review in its founding and continues to remain a cherished principle.
Hyderabad Tarnaka
Course Venue: Tarnaka, Secunderabad, Hyderabad, Telangana, India