Manhattan Review Scam in India
It has come to our attention that a scam operation poses as Manhattan Review in India. Customers are warned that this is not a sanctioned operation by Manhattan Review New York, so you will not get the quality instruction that is generally associated with Manhattan Review. Further, this fraudulent entity has started to offer "franchise opportunities." Please note that you are very likely to lose all investment if you engage with such a counterfeit operation that has no right to use the Manhattan Review name. We maintain a Manhattan Review India Scam FAQ, please visit there for further information.
ACT Prep Courses in Dilsukhnagar (Hyderabad, Telangana)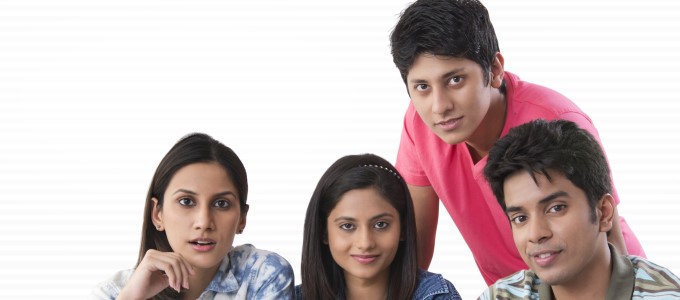 Manhattan Review ACT Prep in Dilsukhnagar
Manhattan Review's ACT learning plans at our Coaching Center in Hyderabad Dilsukhnagar produce top test scores for admission to the most selective American universities. We have a full complement of flexible ACT options that may be taken either on-site in Dilsukhnagar or online, including private ACT coaching and ACT classroom instruction as well as ACT practice tests. Manhattan Review, the world's top global test prep company since 1999, is known for the quality of our international student test preparation, which no other firm can deliver. Manhattan Review's ACT teaching has produced high ACT scores and successful admission to highly selective American universities such as Carnegie Mellon, Harvard, Johns Hopkins, Columbia, Stanford, Yale, Princeton, the California Institute of Technology, Georgetown, the University of Pennsylvania, the University of Virginia, Vanderbilt, and many more. Top companies in Hyderabad and Dilsukhnagar, including Navayuga Infotech, Perigreen, Tata Business Support Services, Rishika Computronics, and Lorvens Technologies, are some of the firms that currently employ former Manhattan Review students. Get ready for a future of achievement with Manhattan Review's ACT coaching services for prospective university students in the Dilsukhnagar area.
No other American undergraduate-level university admissions test is more widely taken than the ACT, and there are more than 2 million ACT administrations given each year. Competition between the ACT and the SAT has led to advances for both tests, such as the adoption of enhanced scoring (SAT) and the addition of a dedicated writing assessment (ACT). All American universities will accept scores for either assessment from their applicants, and there is no reason to believe that most institutions have an obvious preference. Students who are more confident with the ACT's content and structure can study for that assessment without fearing any disadvantages in postsecondary admissions. Manhattan Review's private ACT coaching and ACT group courses in Dilsukhnagar prepare students for all sections of the ACT with complete coverage of ACT study plans, ACT testing skills, and ACT content knowledge. Find out how you can get started on Dilsukhnagar's most effective ACT coaching by contacting Manhattan Review today.
Why Manhattan Review ACT Coaching Centers are the Best in Dilsukhnagar
Manhattan Review offers ACT coaching in Dilsukhnagar that is dictated by and dedicated to the goals of our students, and our teaching has assisted countless test-takers in reaching their objectives for postsecondary study. The quality of our ACT programs comes from the originality of our instructional methodologies, the impeccable credentials of our teachers, the rigor of our course texts, and the devoted efforts of our support staff. Manhattan Review's ACT teachers are carefully selected for optimal and substantive credentials, experience, and teaching styles, and they then receive further methods- and materials-based training. Manhattan Review's ACT instructors assume that student engagement is a prerequisite to effective educational outcomes, a viewpoint that has been repeatedly validated by our vast experience as educators. Manhattan Review's Turbocharge Your ACT guides are used as course texts, reference works, and study aids, and the collection includes sectional volumes that help students master all of the most essential ACT skills. Manhattan Review in Dilsukhnagar is your go-to resource for higher test scores and more effective college application packages.
The Manhattan Review 'Turbocharge Your ACT' Series is Considered the Best ACT Prep Material Available
Turbocharge Your ACT is a series of prep books that helps test-takers get ready for the ACT through comprehensive study guidance, and our series of ACT books has led to thousands of higher test scores for students in major cities all over the world. The latest edition of the series offers easily understood and up-to-date ACT coverage of the larger and smaller points of ACT skill development. Manhattan Review's ACT prep books include thorough dissections of all ACT skill types, plenty of practice exercises, and helpful test-taking tips. The Turbocharge Your ACT series offers instruction in ACT reading, science, math, and English at the basic, intermediate, and advanced levels, giving students a complete study resource for the ACT throughout the preparation process. Students who work through the full series gain all of the abilities needed to achieve the ACT scores required by their preferred postsecondary institutions.
About Manhattan Review's Founder Prof. Dr. Joern Meissner
Prof. Dr. Joern Meissner created Manhattan Review's original test prep lectures in 1999, and his innovative test prep ideas rapidly grew into a global company that has since helped thousands of students achieve higher ACT, SAT, IELTS, GRE, TOEFL, LSAT, and GMAT scores. Prof. Dr. Meissner holds a diploma in business management from the University of Hamburg and a PhD in management science from Columbia University Business School. He has written on topics such as supply chain management, dynamic pricing, and revenue management, and he has been teaching business courses for more than 25 years, at top institutions such as the University of Hamburg, the University of Mannheim, Lancaster University Management School, and the Leipzig Graduate School of Management. Prof. Dr. Meissner greatly enjoys his scholarly research, but he finds communicating his ideas to others as an educator to be even more fulfilling. This notion is the foundation of Manhattan Review as an international education company.
Hyderabad Dilsukhnagar
Course Venue: Dilsukhnagar, Hyderabad, Telangana, India